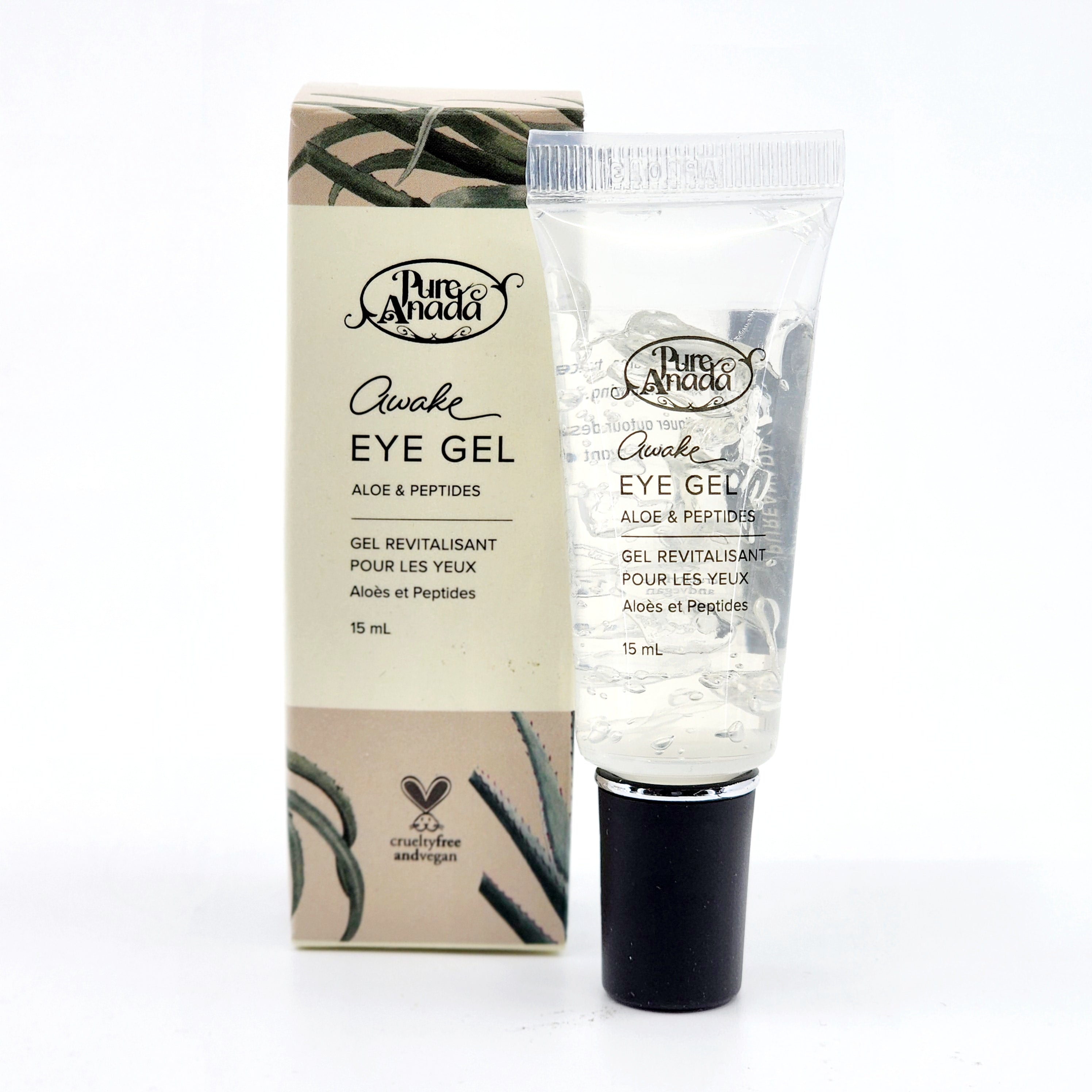 Aloe & Peptides Awake Eye Gel | Mockingbird Apothecary
$26.00
Regular price
$32.00
Subscription • Save
Discover energized eyes with Mockingbird Apothecary's Aloe & Peptides Awake Eye Gel. Our multi-peptide formula combines clinically-proven ingredients to visibly reduce wrinkles and puffiness. Our non-greasy, aloe-based gel won't disturb makeup and is ideal for mature and aging skin. Experience real results with real ingredients - don't wait!
Description
Ingredients
Suggested Use
Rejuvenate and revive your eyes with Mockingbird Apothecary's Aloe & Peptides Awake Eye Gel. This non-greasy, aloe based formula has been clinically proven to reduce wrinkles and puffy eyes, and won't interfere with your makeup. Transform your skin with a powerful blend of peptides and aloe for the eyes you've always wanted. Awake your eyes! 
Aloe Barbadensis Leaf Juice, Aqua, Acetyl Hexapeptide-8 (Argireline), Butylene Glycol (and) Acetyl Tetrapeptide-5 (Eyeseryl), Acrylates/C-10 Alkyl Acrylates, Leuconostoc/Radish Root Ferment Filtrate & Lactobacillus & Cocos Nucifera (Coconut) Fruit Extract

Active Ingredients:

Argireline (acetyl hexapeptide-8): 5% Deep in the layers of our skin are muscular structures that control movement and eventually cause wrinkles. Much like botulinum toxin (Botox), this potent peptide reduces muscle contraction or movement that causes wrinkles. In clinical studies of twice-a-day treatment, the severity of wrinkles around the eyes decreased up to 27% following 30 days of treatment. Clinical trials have shown that this peptide does not cause skin irritation and is safe for consumer use.

Eyeseryl (acetyl hexapeptide-5): 5% One reason for puffy eyes is water accumulation or edema. Eyeseryl is a tetrapeptide with anti-edema properties. It has been proven to reduce puffy eyes in as little as 15 days. Both eye-bag volume and dark circles were moderately, but significantly reduced.
Apply to eye area, twice daily before moisturizing.
Aloe & Peptides Awake Eye Gel | Mockingbird Apothecary
$26.00
Regular price
$32.00