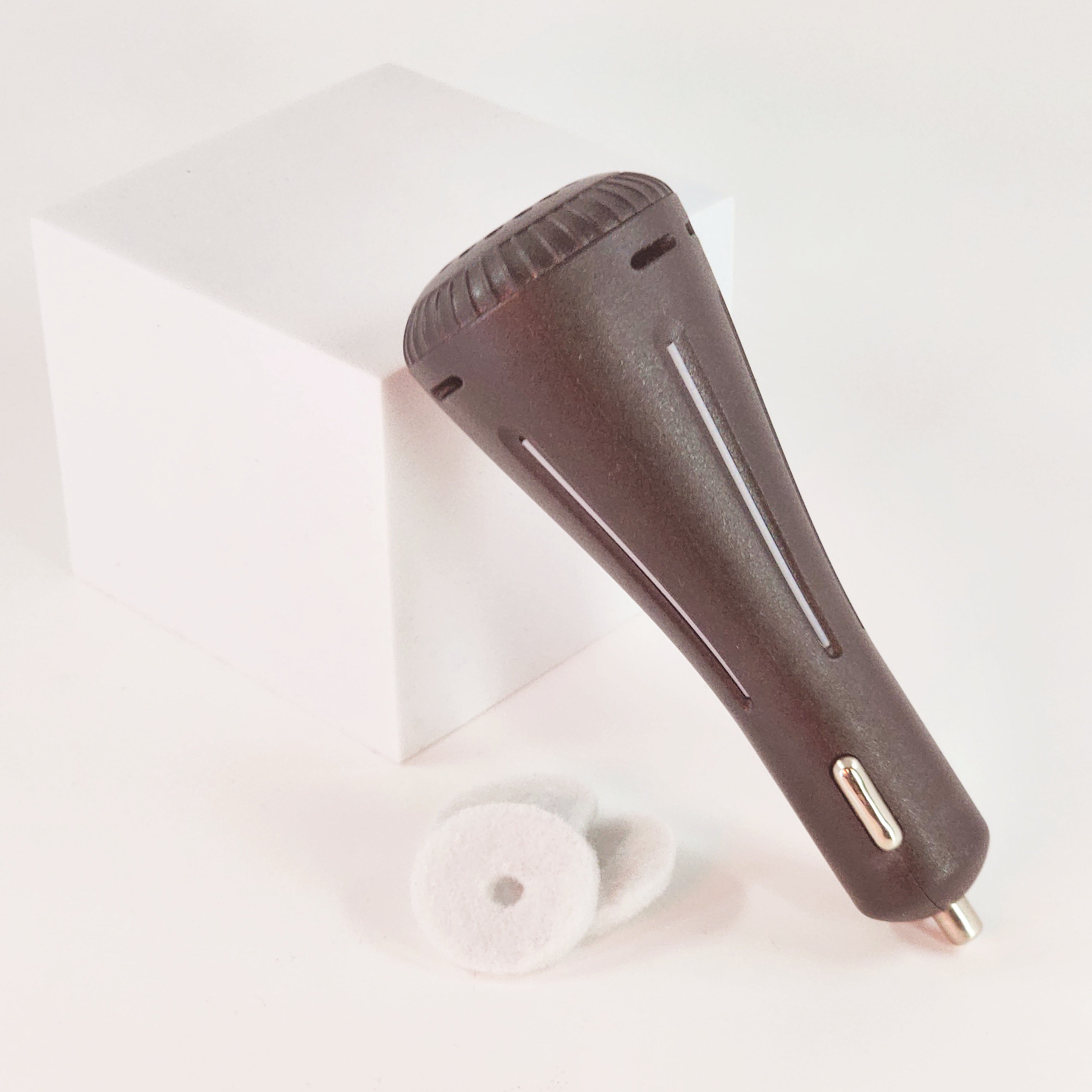 Aroma Wave Car Essential Oil Diffuser
Whether on a cross-country road trip or stuck in city traffic the AromaWave essential oil diffuser can be with you. This small and stylish diffuser gently vaporizes natural essential oils throughout your car to give you the energy you need to power through your day.
Description
Suggested Use
Aroma Wave is a portable car plug in diffuser that uses an ultrasonic atomizing technique to disperse essential oils, giving users a safe and effective way to enjoy the therapeutic benefits of scents and aromas while driving, making it ideas for road trip travel.

plugs into any 12V socket

uses a waterless light warming unit 

maintain a fresh, moisture, and odor-free environment in your car, as well as natural and beneficial scent of aromatherapy

Actual Unit Size (L" X W" X H") 1.5″ X 1.5″ X 4.5″
Coverage Up To (Sq. Ft.) 100.
Misting Modes Continuous/ Off
Easy to use, the aroma wave car diffuser features an easy pull-out warming pad for effortless essential oil application. Simply add a few drops and plug back in. Improve your car fragrance and car scent with our portable car essential oil diffuser.
Aroma Wave Car Essential Oil Diffuser