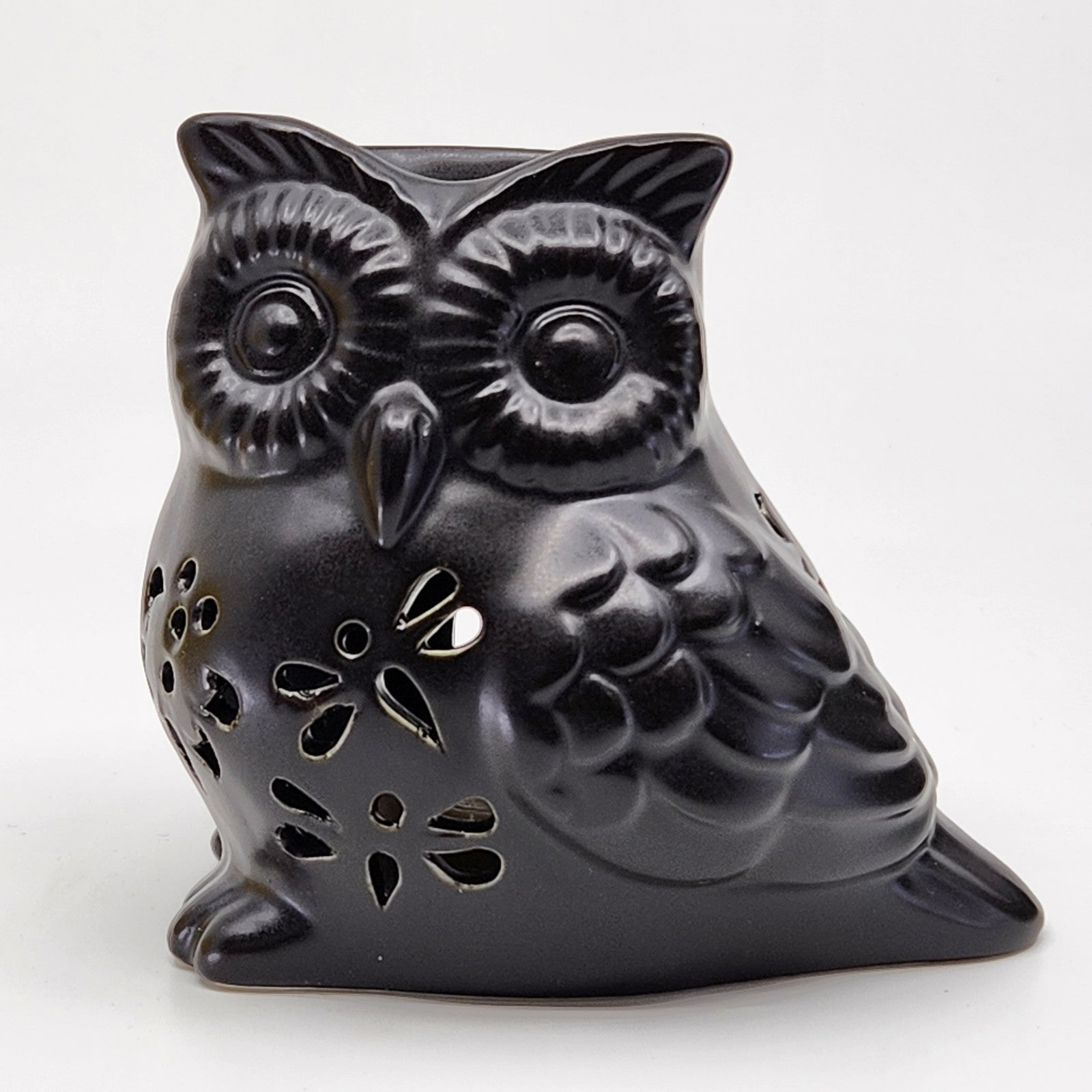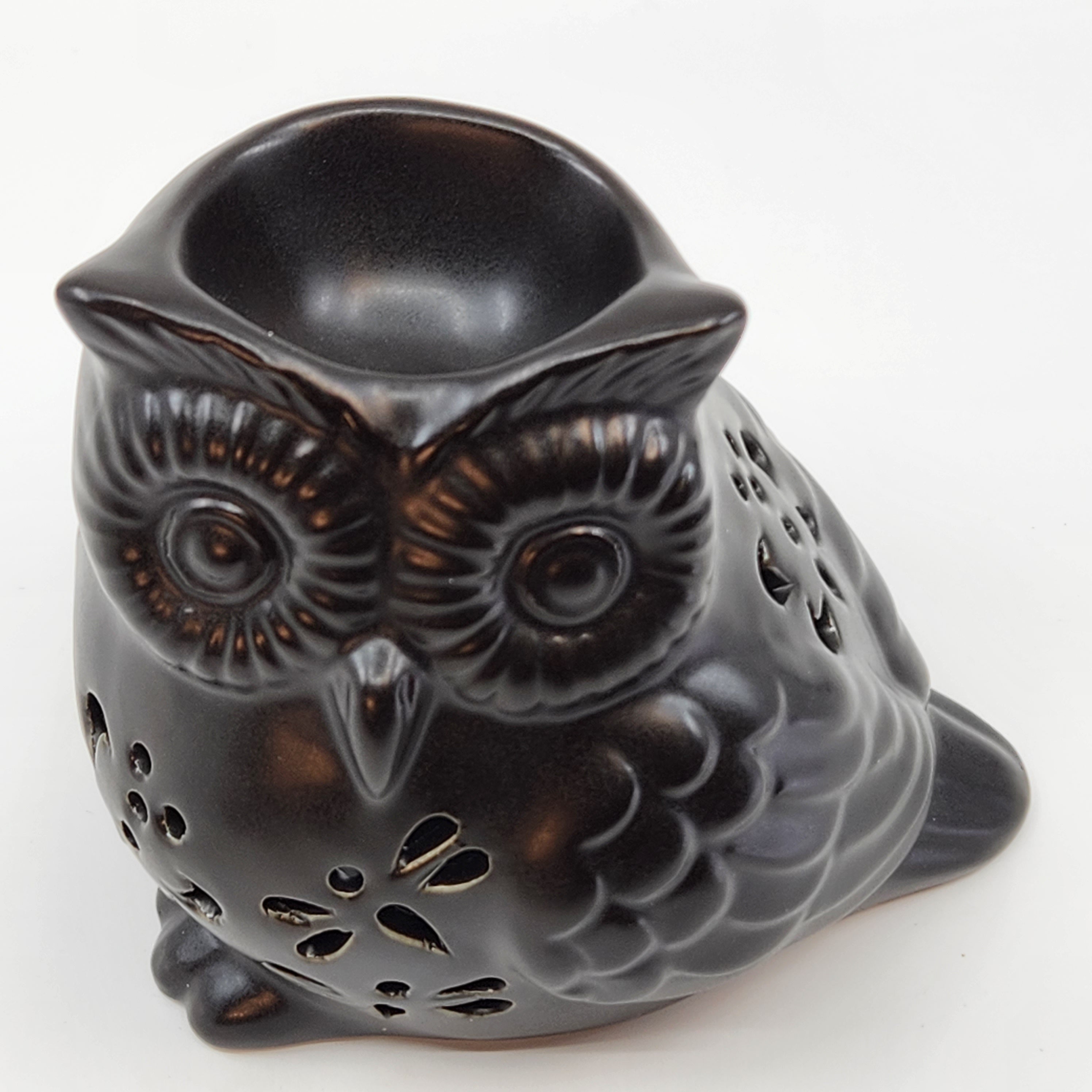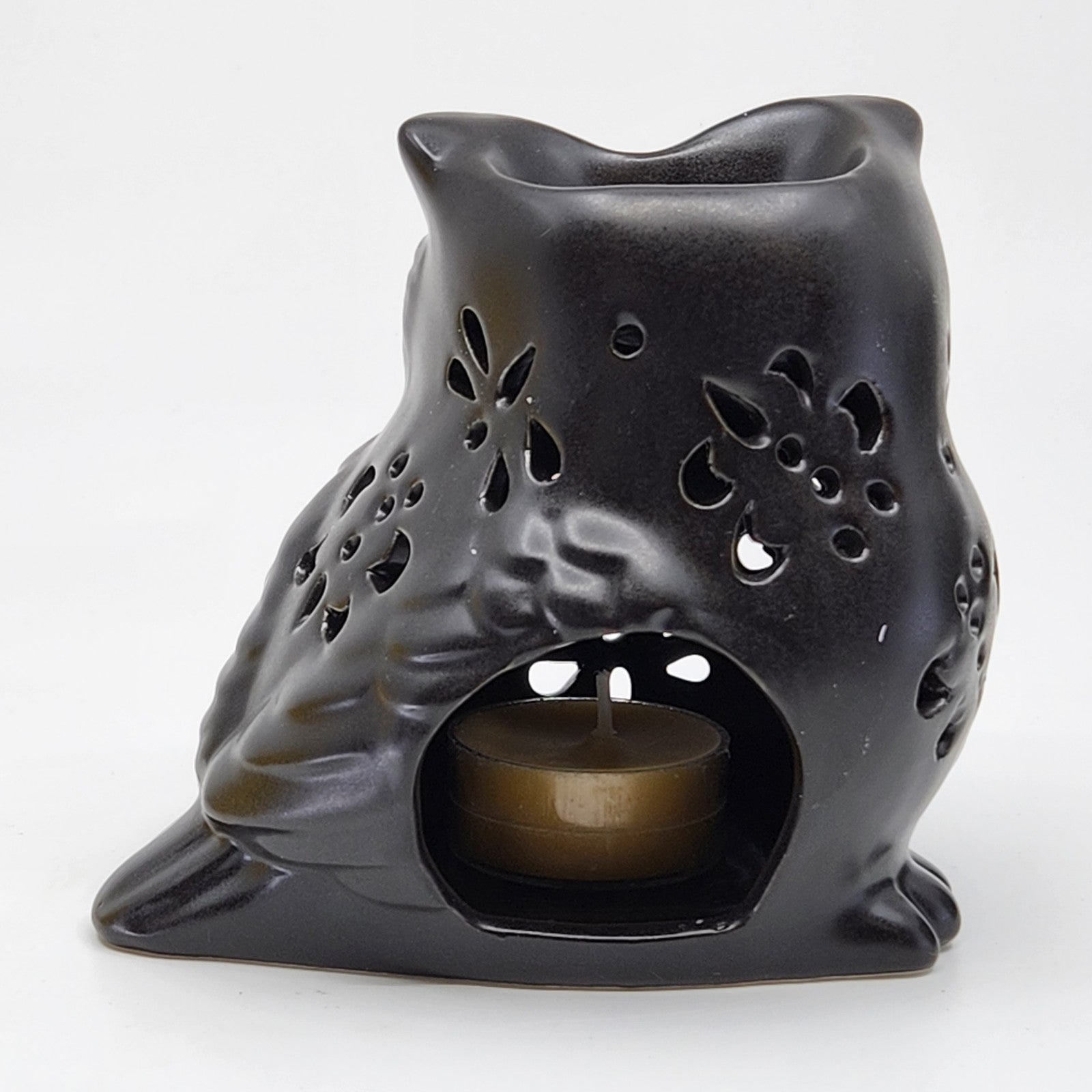 Black Owl Wax Warmer / Oil Burner
Light up your space with the unique Black Owl Wax Warmer: an elegant ceramic wax burner to delight your senses. Add wax or fragrance oils for a cozy, inviting atmosphere in any room of your home or office. Unlock the joy of aromatherapy with this beautiful, versatile décor piece.
Description
Suggested Use
The black ceramic owl is to diffuse your soy wax or fragrance oils and add an amazing soothing aroma.  It also adds a beautiful decoration to your home and/or office.
Safety Information:
Use a good quality standard tea light and do not overfill the dish.
Keep away from small children and pets.
Place on a stable surface before lighting.
Height: 3.7 in.
Width: 3.9 in.

Place soy wax or fragrance oils on top of burner and light a small tea light to melt the soy wax and diffuse the fragrance in any space.
Black Owl Wax Warmer / Oil Burner