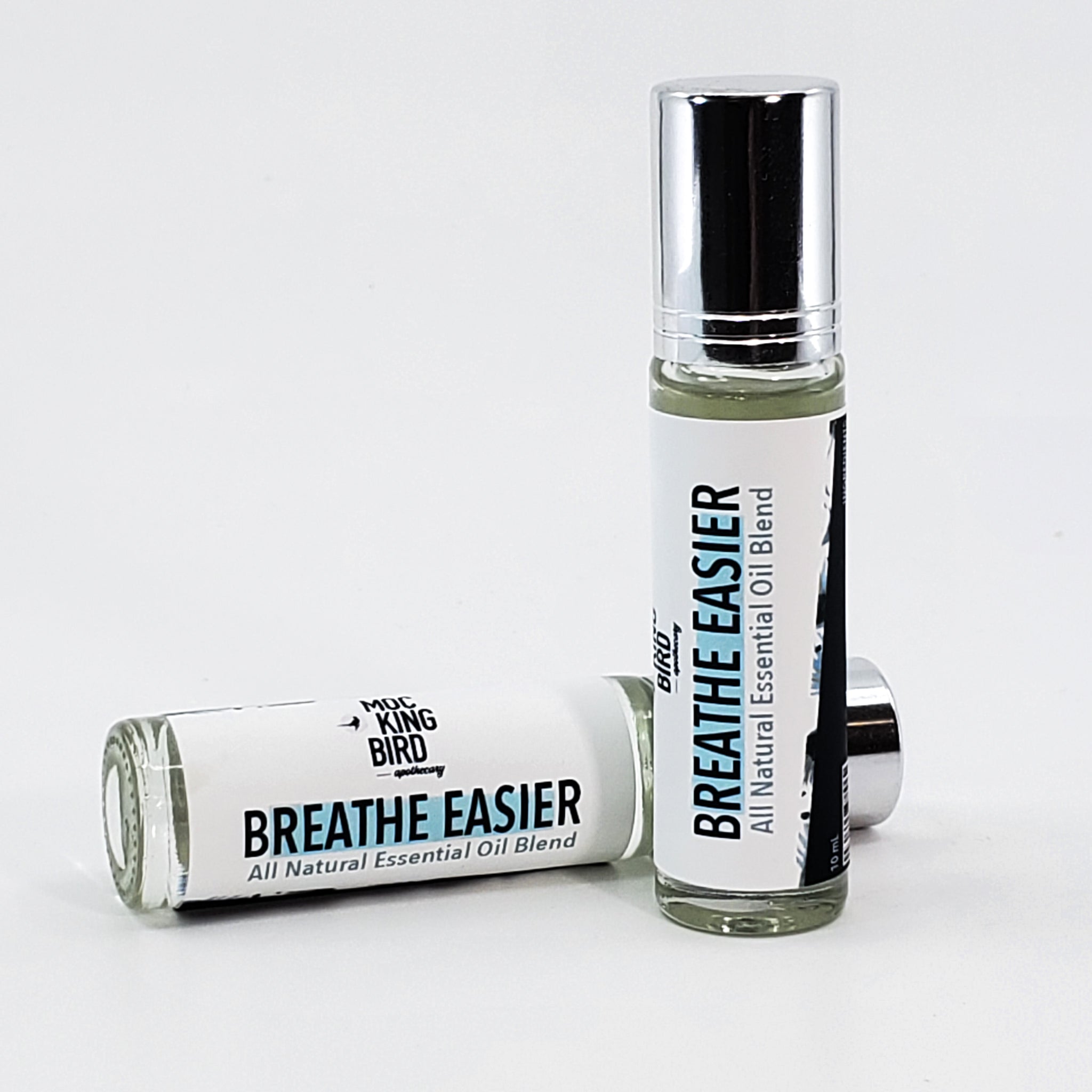 Breathe Easier Cough Relief Essential Oil Rollerball
The Breathe Easier Cough Relief Essential Oil Rollerball is for the relief of symptoms related to cough, cold and congestion
Description
Ingredients
Suggested Use
The hard working oils in the Breathe Easier Cough Relief Essential Oil Rollerball are:
Eucalyptus

 reacts with mucous membranes, not only reducing mucus but helping loosen it so that you can cough it up. 

Lavender is calming, relaxing
Lemon improve blood circulation
Rosemary works as an expectorant when inhaled, relieving throat congestion from allergies, colds or flus. 
Peppermint can help to relax the bronchial muscles that ease breathing concerns.
10 mL
Organic MCT Coconut Oil, Eucalyptus, Lavender, Lemon, Peppermint & Rosemary.
Shake well and massage into pulse points and rub into palms to inhale deeply.

For topical use only, avoid eyes & mucous membranes. Keep out of reach of children.
Breathe Easier Cough Relief Essential Oil Rollerball