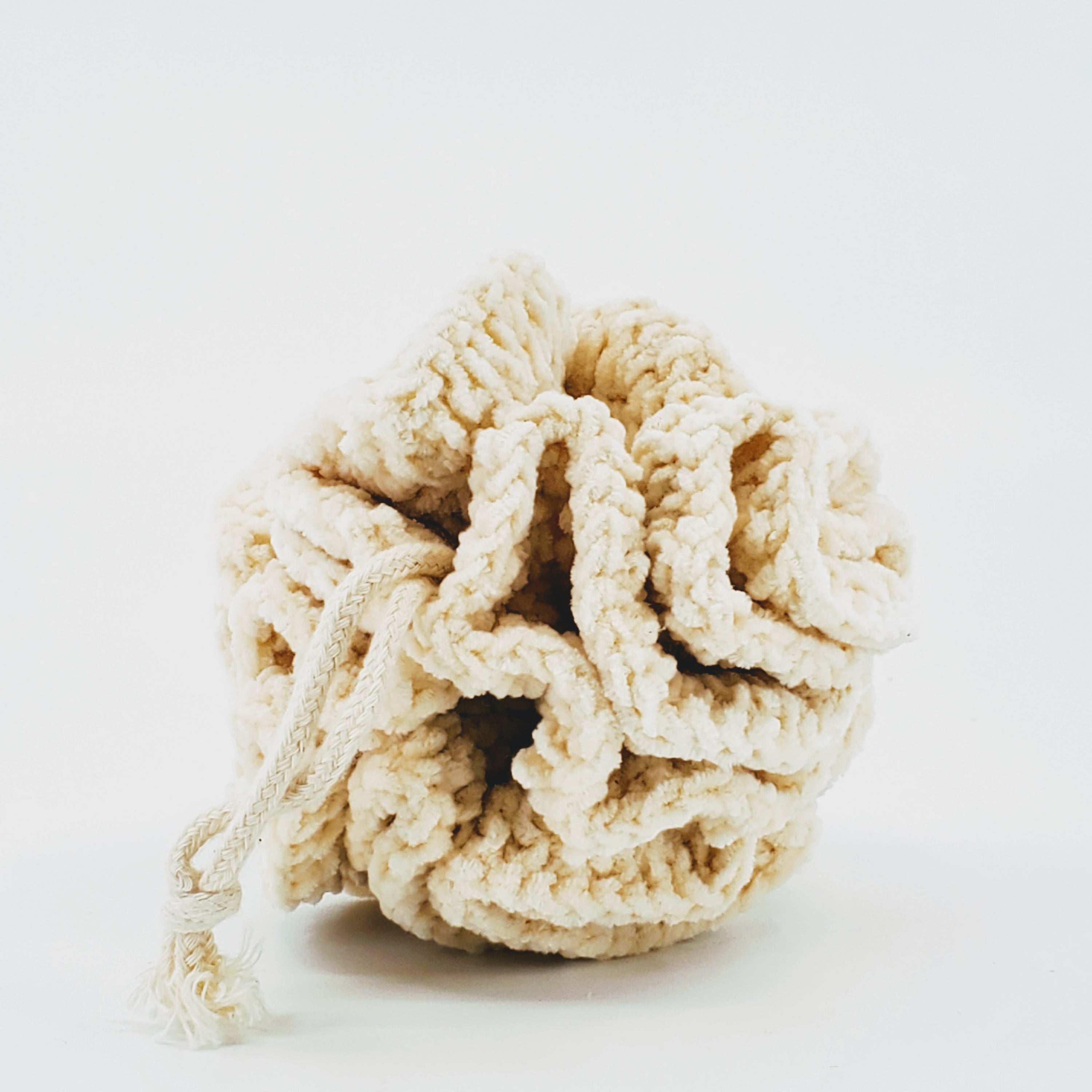 Crochet Cotton Body Wash Pouf
This Crochet Cotton Body Wash Pouf is a great way to gently exfoliate and cleanse your skin. The tightly-crocheted cotton fibers create a luxurious lather that buffs away dirt without irritation, leaving you with clean, soft, and smooth skin. Perfect for daily use.
Description
Ingredients
Suggested Use
The handmade Crochet Cotton Body Wash Pouf is soft and gentle especially made for sensitive skin to gently exfoliate and wash away dirt to cleanse your skin to leave it silky smooth.
100% biodegradable, natural cotton chenille crochet
Wet the pouf under running water then add liquid body wash or rub onto your favorite soap bar and use!
Crochet Cotton Body Wash Pouf