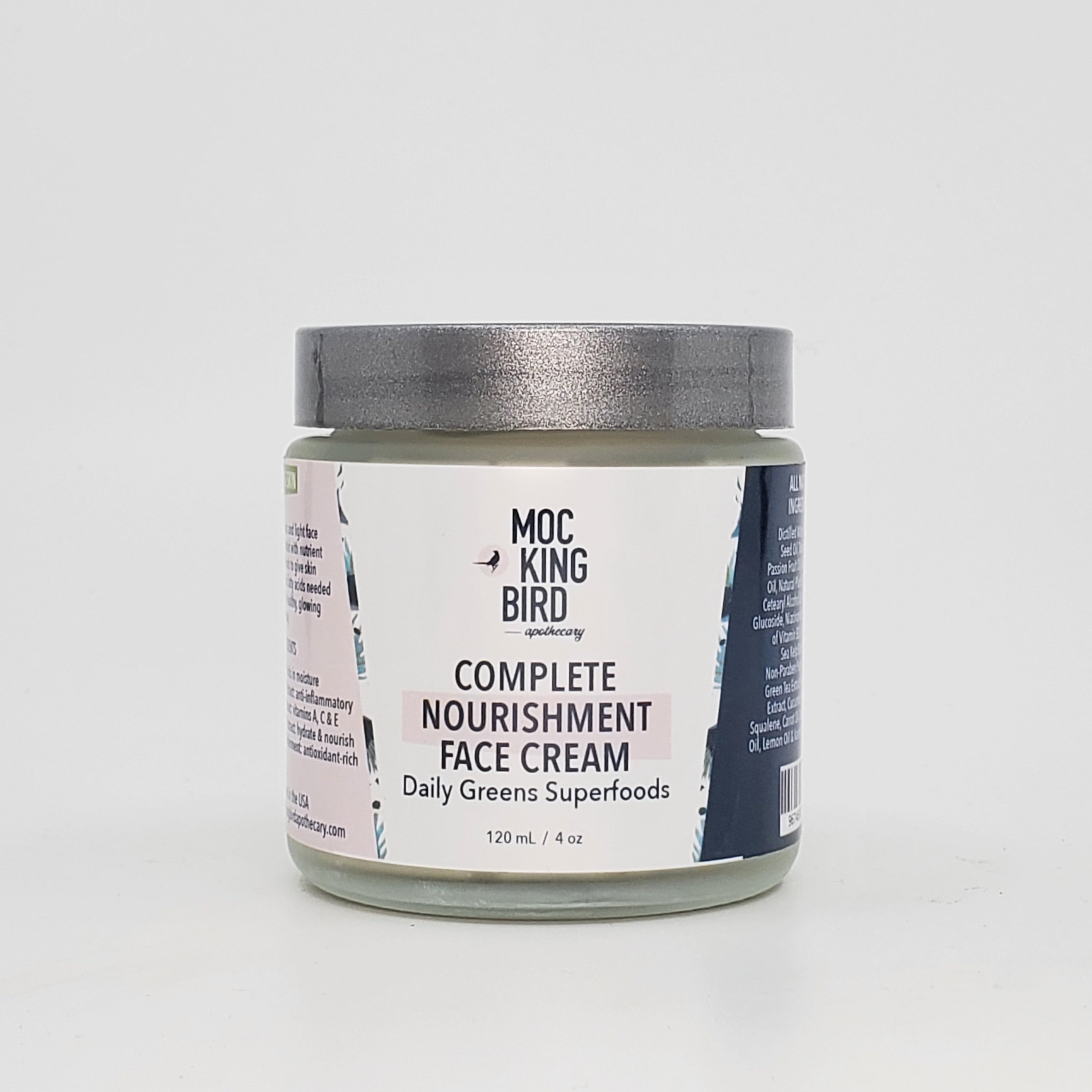 Daily Greens Superfood Complete Nourishment Face Cream
Enliven your skin with Daily Greens Superfood Complete Nourishment Face Cream! This luxurious, lightweight cream enriched with nutrient-rich vitamins, minerals, and fatty acids lets you protect, nourish, and hydrate your skin, day and night. Enjoy healthy, glowing skin that's ready to shine, no matter who you are. Experience natural beauty with Daily Greens!
Description
Ingredients
Suggested Use
The Daily Greens Superfood Complete Nourishment Face Cream is highly moisturizing and emollient-rich with a light texture. The carefully selected ingredients provide moisture for dry and sensitive skin and have a non-greasy texture that works wonders on oily skin. 

Key Ingredients:
Sea Kelp Bio-ferment is obtained by the natural fermentation of sea kelp with Lactobacillus. It is high in minerals and antioxidants
Cucumber Extract provides hydration
Broccoli Extract is high in antioxidants and helps skin defend against UV
Green Tea Extract is rich in antioxidants
Avocado Oil is high in fatty acids and antioxidants
Grapeseed Oil is rich in linoleic acid and deeply moisturizing
Tamanu Oil contains multiple fatty acids and has anti-aging properties
Passion Fruit Oil is high in vitamin C, antioxidants and has anti-aging properties 
4 oz

Distilled Water, Grape Seed Oil, Tamanu Oil Passion fruit Oil, Avocado Oil, Natural Plant Derived Cetearyl Alcohol & Cetearyl Glucoside, Niacinamide (form of Vitamin B3), Glycerin Sea Kelp Bioferment Non-Paraben Preservative Green Tea Extract, Broccoli Extract, Cucumber Extract Squalene, Carrot Oil, Lavender Oil, Lemon Oil. Xanthan Gum
Use everyday and as needed.
Daily Greens Superfood Complete Nourishment Face Cream