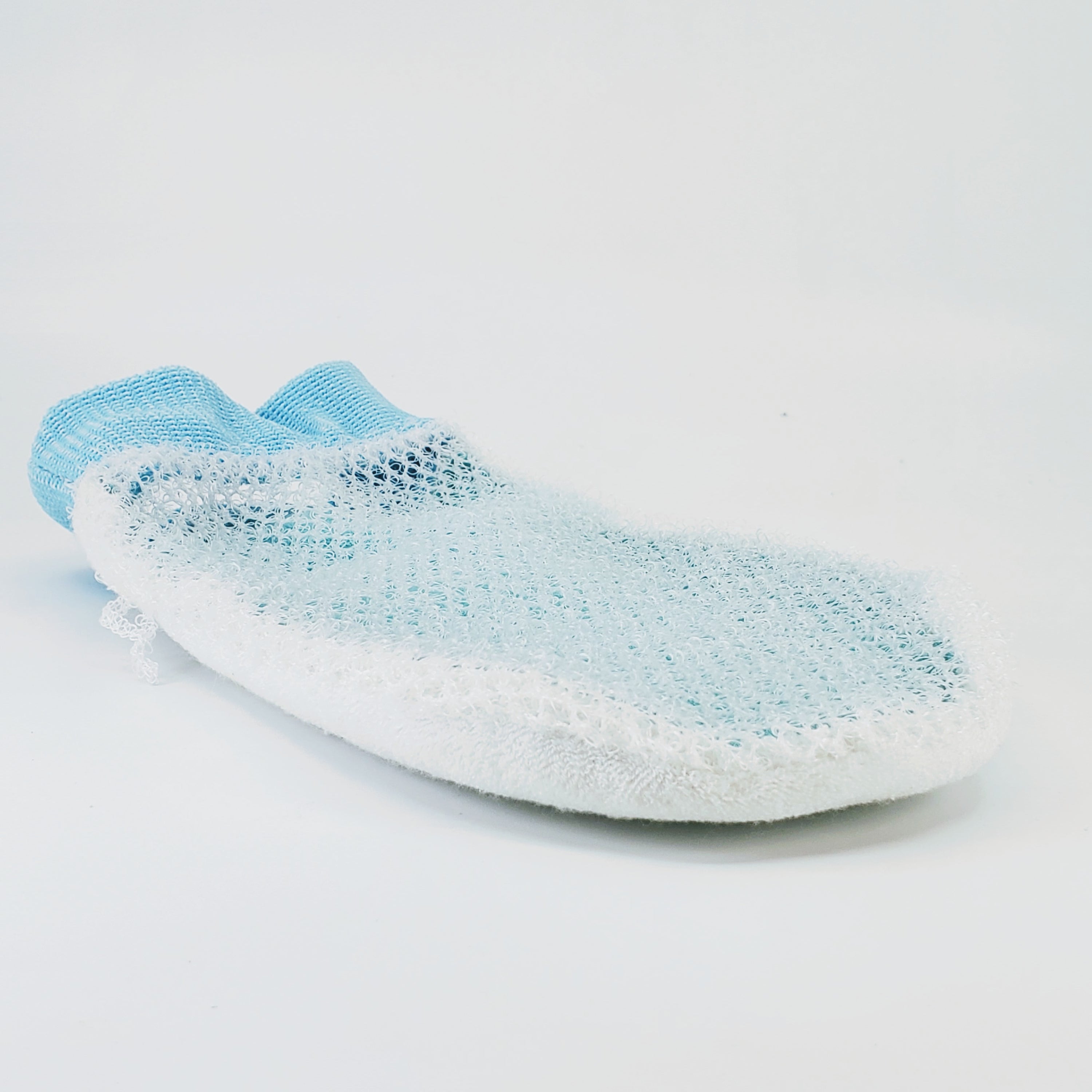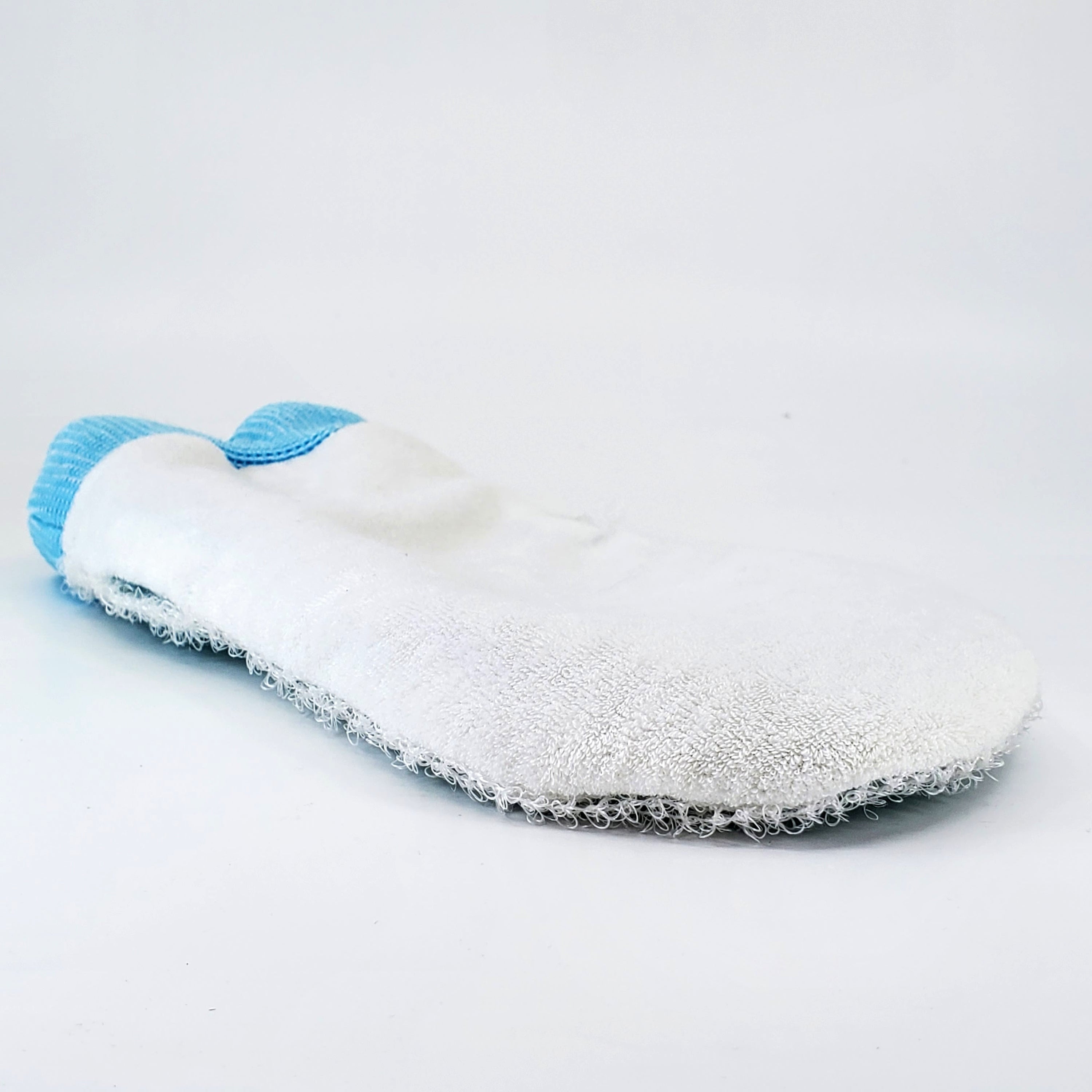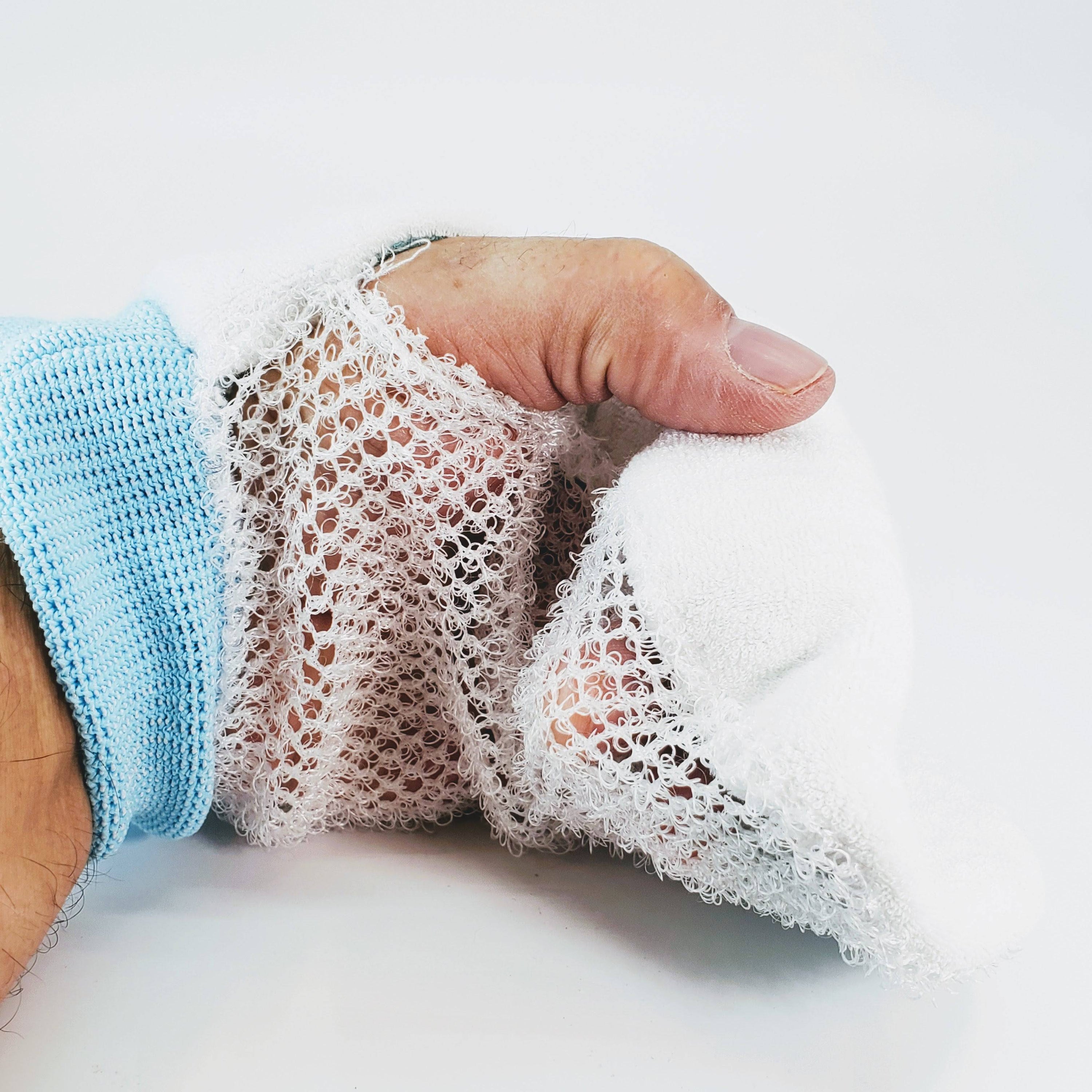 Exfoliating Mesh & Terry Exfoliating Bath Mitt
The Exfoliating Mesh & Terry Mitt will gently sweep away dead skin and removes dirt to reveal soft, smooth, and beautiful skin.
Description
Suggested Use
The Exfoliating Mesh & Terry Mitt is made with vegan and cruelty free, reusable material for gentle exfoliation. 
Step 1: Before exfoliating, warm up your skin with hot towels or take a 5 minute shower. No need to apply any soap or lotion at this point!

Step 2: Put on the mitt, and dampen it, squeezing out any excess water.

Step 3: Scrub your body in quick circular motions all over your body.

Step 4: Wash and rinse both your body and mitt with gentle soap and water.

Step 5: Gently dry skin and apply your favorit natural body lotion to lock in the softness.
Exfoliating Mesh & Terry Exfoliating Bath Mitt