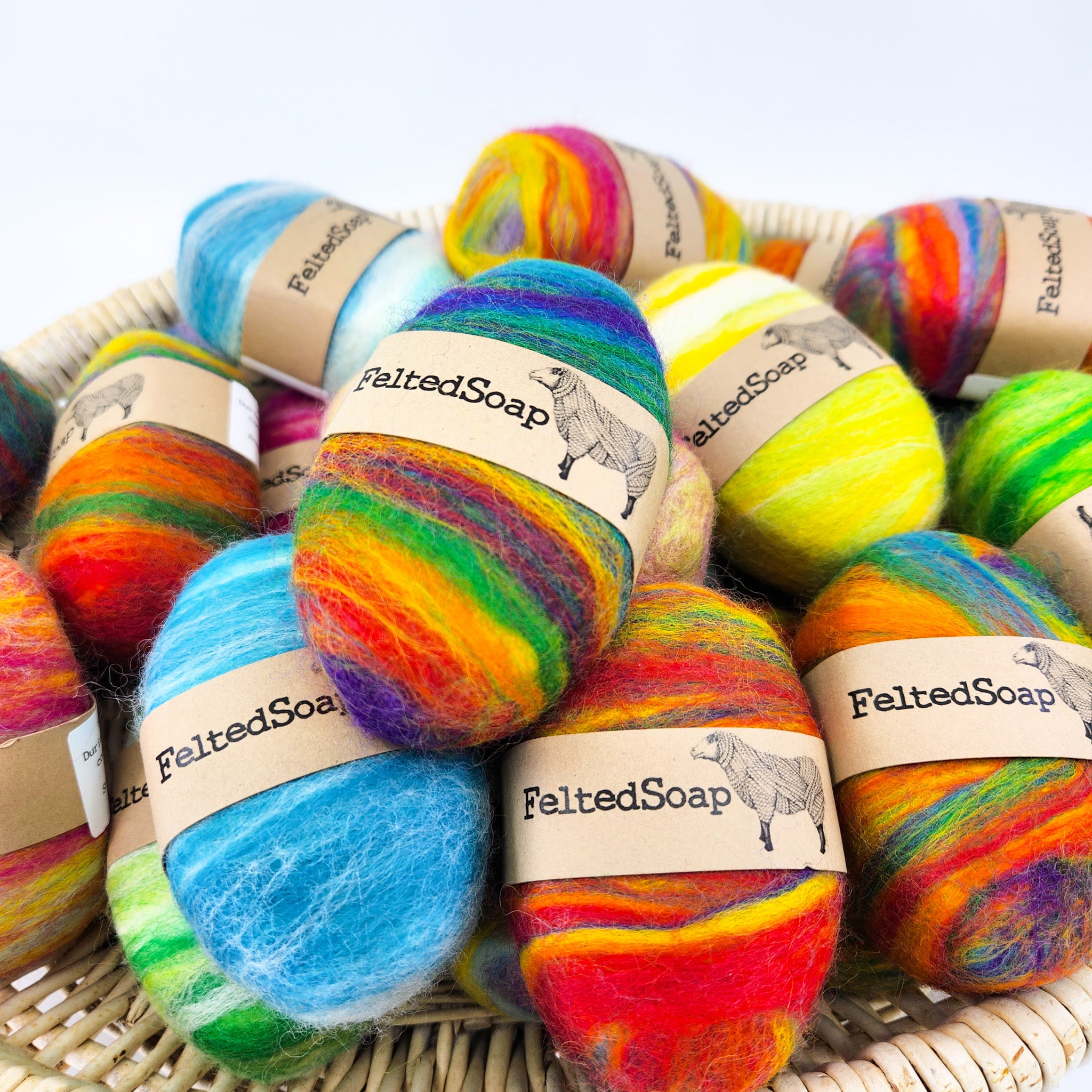 Felted Soap is an exquisite gift. There's no need for a washcloth or a loofah, just take felted soap to sink, tub, or shower and it gently exfoliates your skin.
As you use soap suds come through and the wool will continue to felt (shrink) around the bar of soap until you are left with a little scrubby, perfect for use during cleaning.
They contain NO artificial dyes, isethionates, betaines, parabens, phthalates or sulfates.
Gender Neutral Scent

(Shipped orders will include random colors, unless specified in the order notes)
Soap base is a plant based soap with Shea Butter.