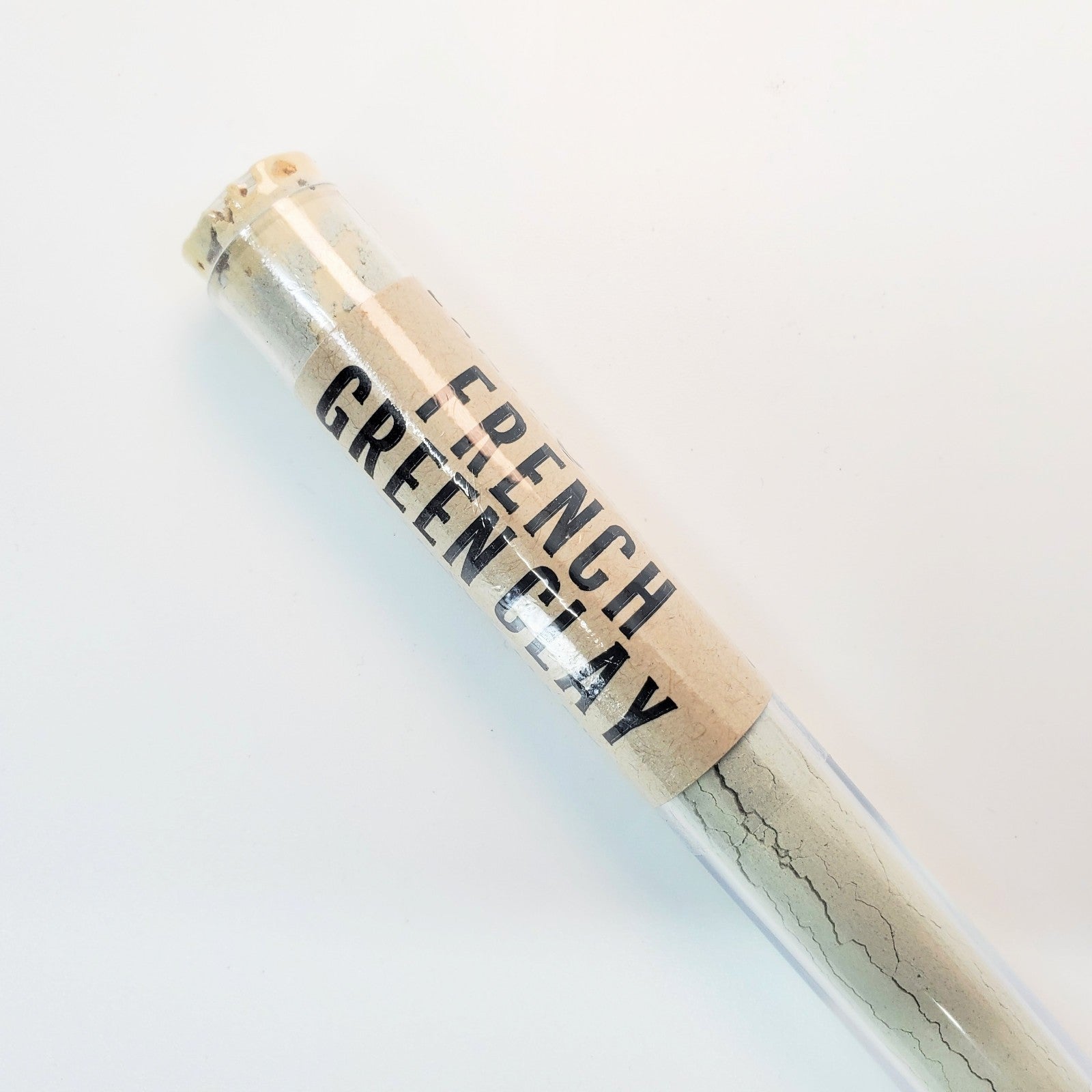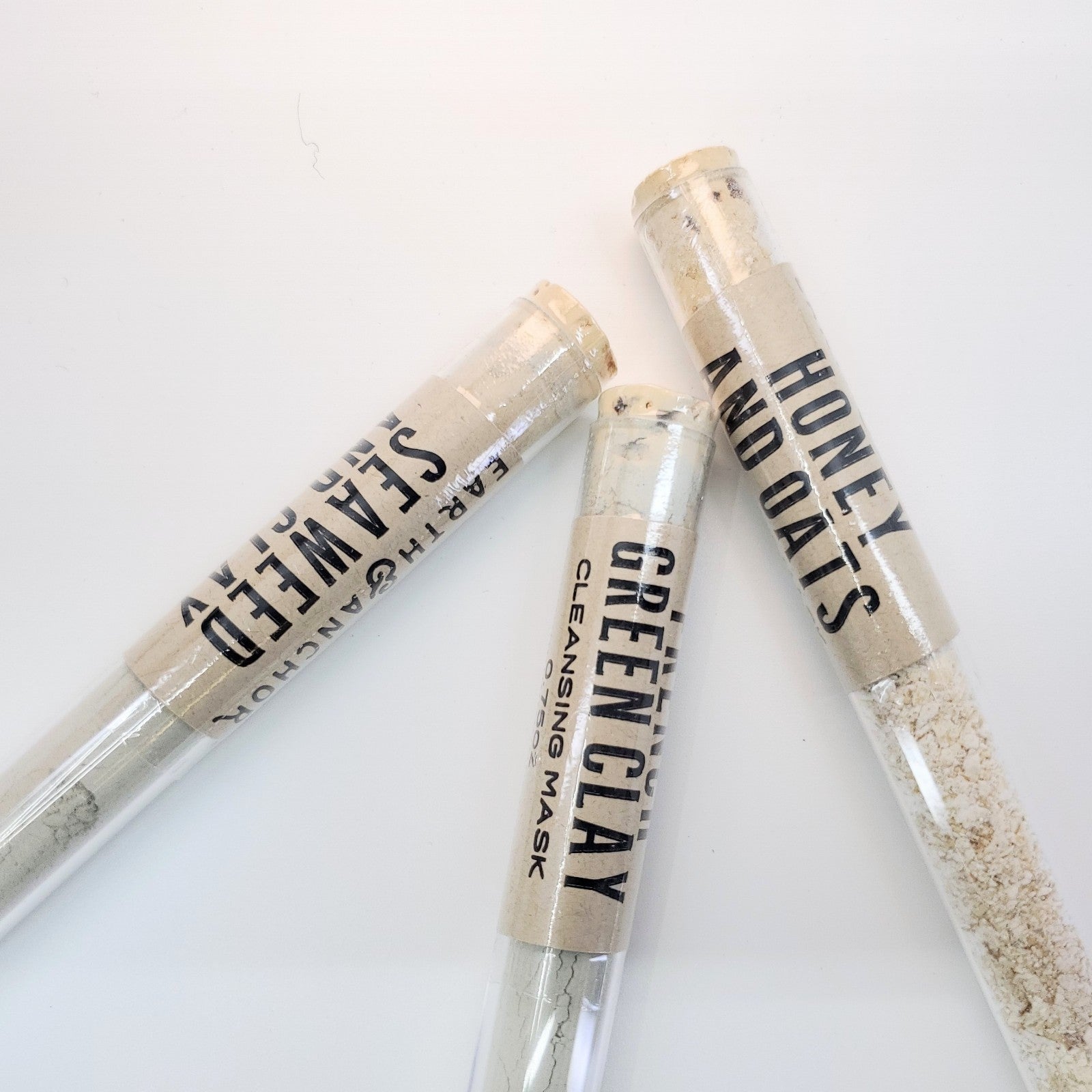 French Green Clay Face Mask Powder
The natural French Green Clay Face Mask Powder is rich in many minerals, including magnesium, calcium and iron. These properties make it a great choice for nourishing the skin and reducing the appearance of blemishes.
Description
Ingredients
Suggested Use
The French Green Clay Face Mask Powder has excellent absorbent qualities, improves circulation and can slough off dead skin cells to reveal bright, radiant skin.
French Green Clay is also known to reduce the appearance of fine lines & wrinkles and detoxify skin making it ideal as an intensive acne treatment.
French Green Clay Powder.

Packaged in test tubes that are recyclable polystyrene, chosen primarily for their safety (vs glass) in their intended setting for use.
Just twist off the top & mix mask with with equal parts water (or to desired thickness) for a deep facial cleanse that will leave you feeling fresh and clean. Rinse off when mask begins to dry.

Each tube contains enough mask for two or three masks, depending on your mixing preference.
French Green Clay Face Mask Powder