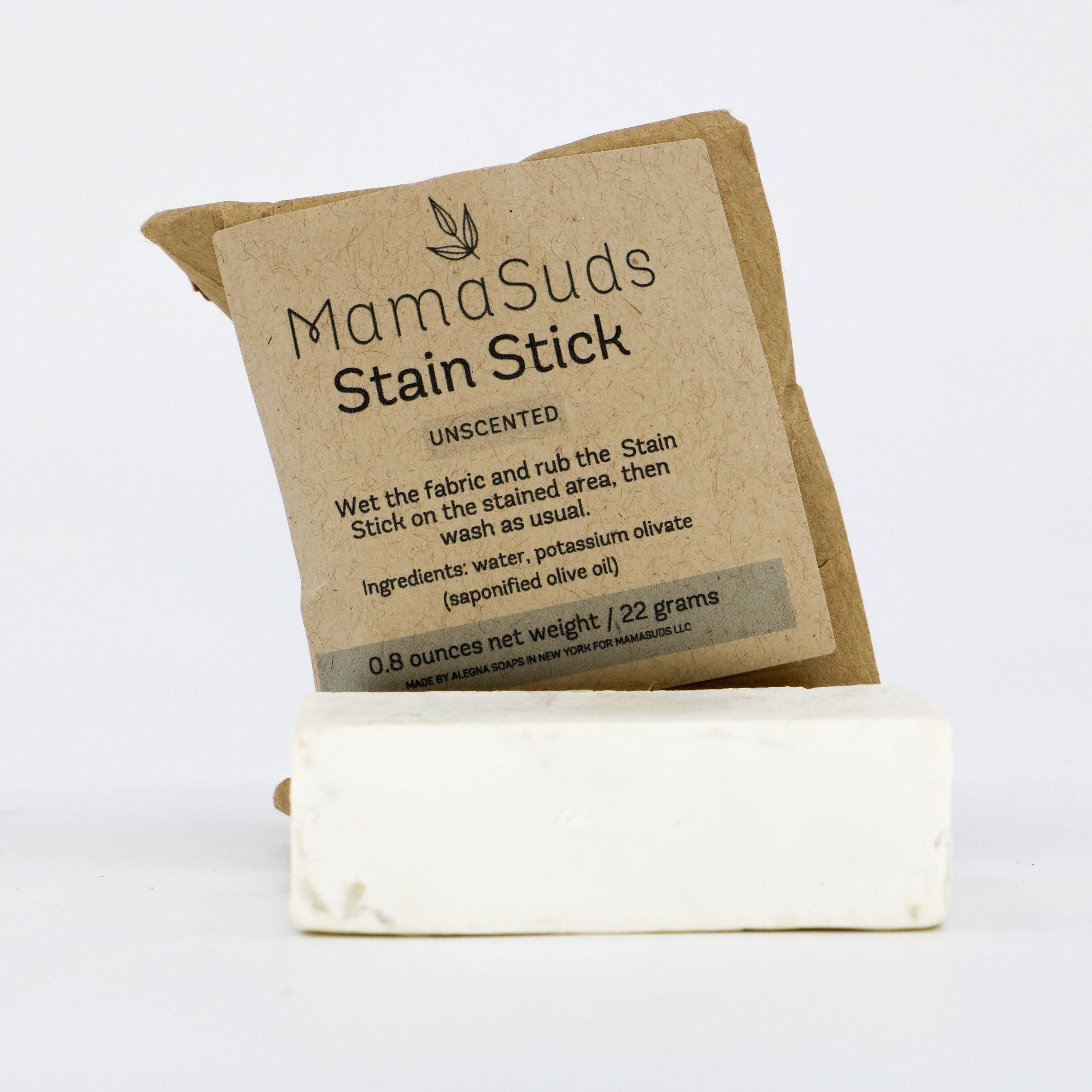 Laundry Stain Stick is a spot-treating superhero to keep your couches, clothes, and even upholstery stain-free and toxin-free.
Description
Ingredients
Suggested Use
The Laundry Stain Stick is packed with a lot of cleaning power into this little stick (that lasts forever!) 
 22g
Saponified olive oil. (This recipe is the same as a liquid soap, just converted to make a solid stick!)
Simply wet the fabric and rub the stick on the stain and wash as usual.