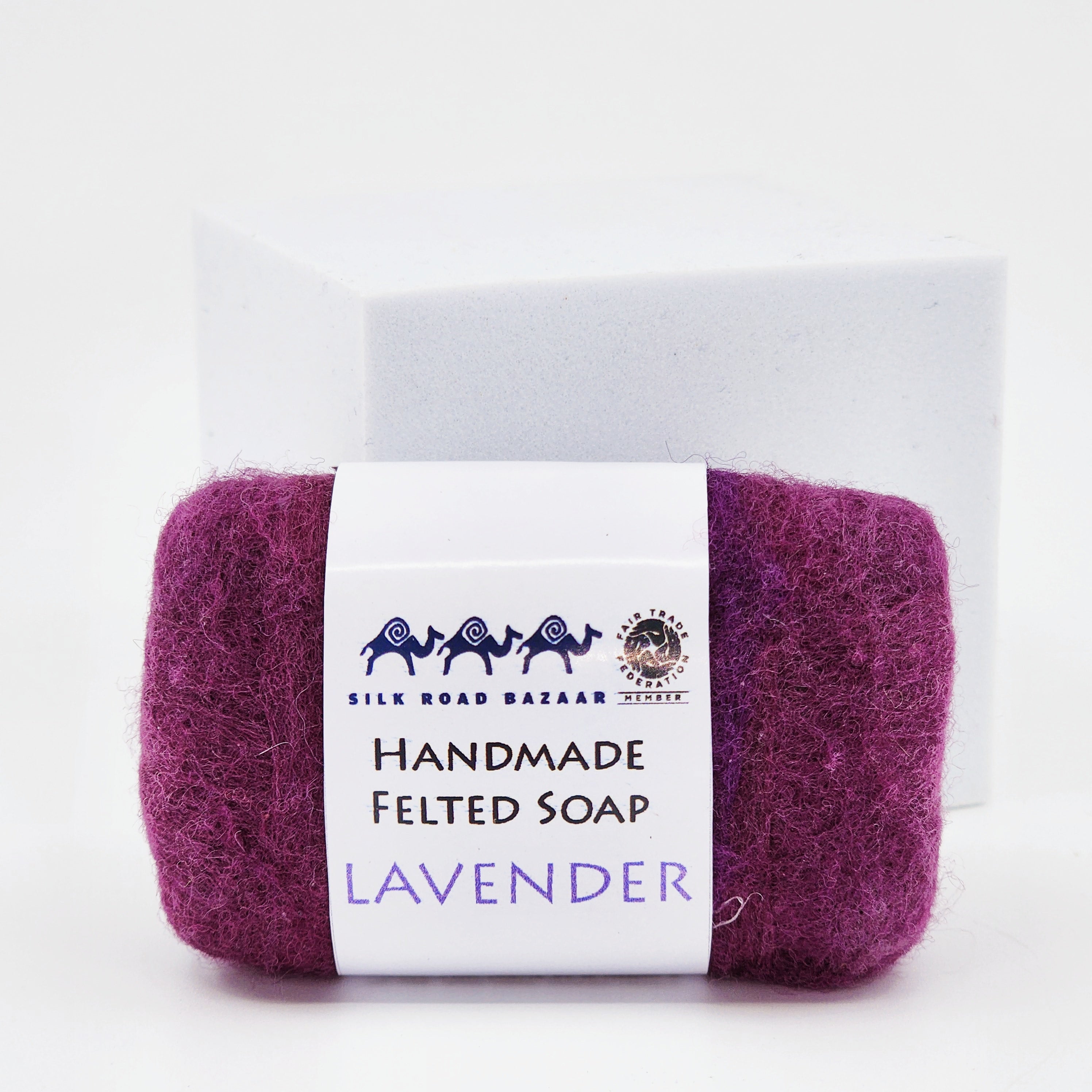 Lavender Hand Felted Fair Trade Soap
Our Lavender Hand Felted Soap is handmade with fair trade ingredients, creating a luxurious and sustainable lather you'll love. Each soap is lovingly crafted using traditional felting techniques, making them gentle and ultra-moisturizing. Pamper your skin with the natural goodness of our fair trade soap!
This felted soap is approximately 3 inches in width and 2 inches in height, offering great exfoliation while also providing a pleasant scent.
Perfect for home and bathroom decor, especially during the spring season, this wool-crafted soap adds a special touch to any space.
Lavender Hand Felted Fair Trade Soap