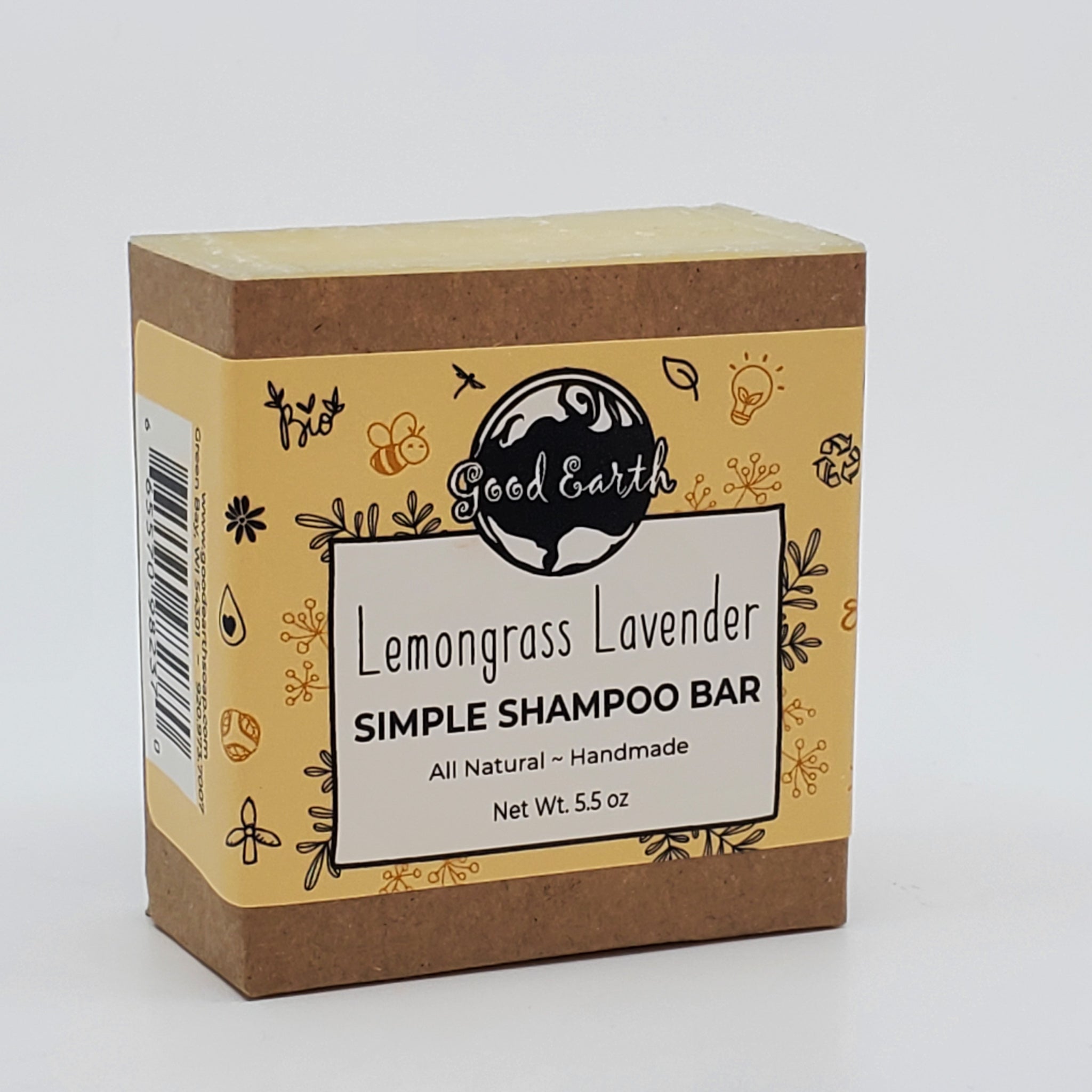 Lemongrass & Lavender Shampoo Bar
The Lemongrass & Lavender Shampoo Bar is ideal for those with sensitive skin or scalp conditions. Lemongrass provides a refreshing, clean scent while lavender relaxes the scalp and hair follicles. This shampoo bar is sure to leave your hair feeling clean, soft, and healthy. It is gentle enough for daily use and can be used on all hair types.
The Lemongrass & Lavender Shampoo Bar is made with natural ingredients that are beneficial for your hair and scalp. Lemongrass essential oil is a natural antiseptic and has been used for centuries to treat various skin conditions. Lavender essential oil is an excellent relaxant and can help to soothe the scalp.
Created to be environmentally friendly & biodegradable with recyclable & compostable packaging, this shampoo bar lathers better than any traditional shampoo and is extremely conditioning. Also, there is no bottle to recycle!
Handmade + Palm Free + Vegan
5.5 oz
Water, oils of olive, coconut, castor, palm kernel, jojoba, glycerin, and essential oil of lemongrass and lavender
Lemongrass & Lavender Shampoo Bar