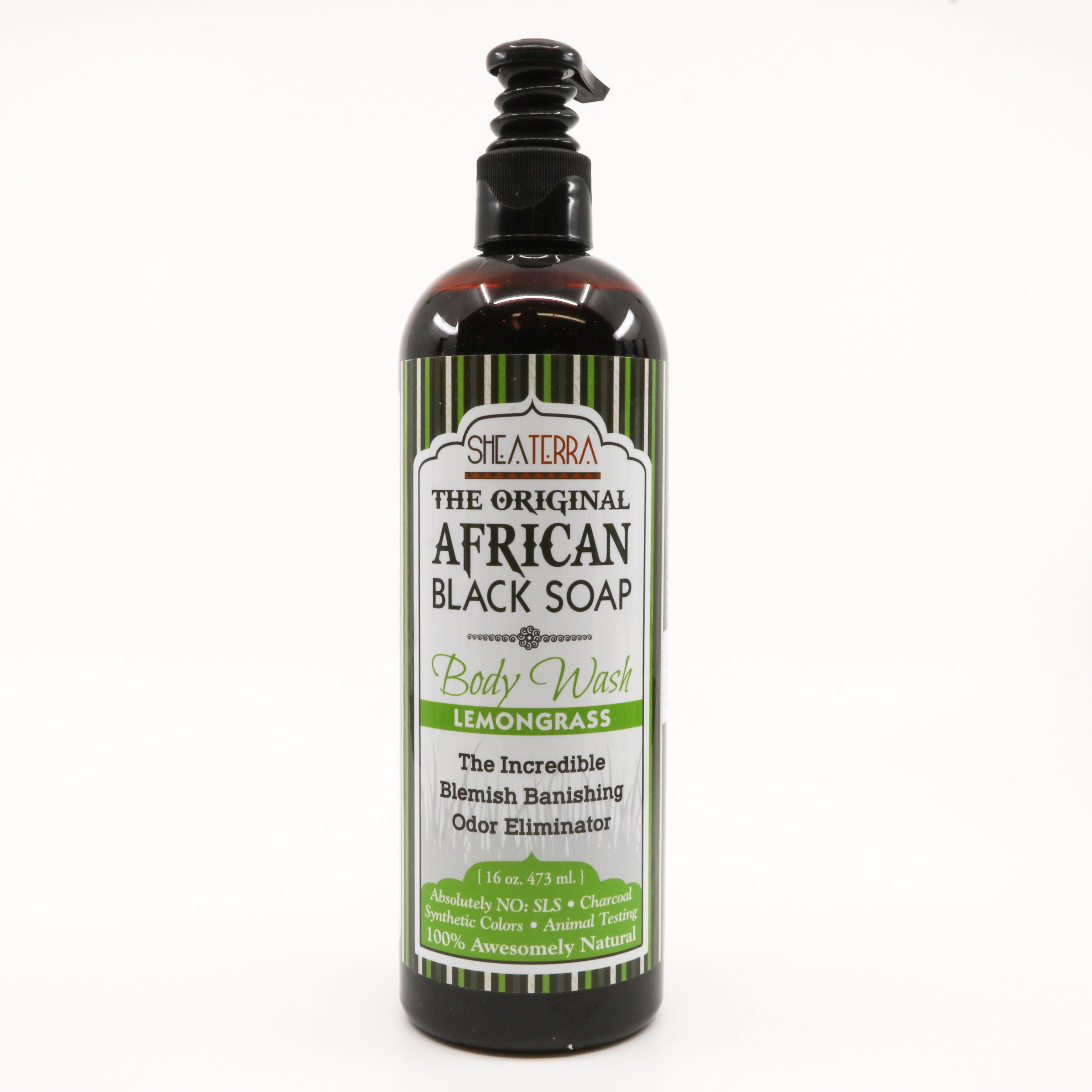 African Black Soap & Lemongrass Body Wash
The Lemongrass & African Black Soap Body Wash powered by real African Black Soap breaks down dead skin to reveal healthier feeling skin beneath. Its ability to eradicate blemish-causing bacteria results in smooth acne free skin. The Lemongrass essential oil is added for its antifungal and antibacterial properties.
This body wash made with African Black Soap and Lemongrass essential oil helps to keep the skin clean and free of infections. Lemongrass essential oil also has a refreshing and uplifting scent, which can help to boost the mood and promote relaxation.
16 oz 
Spring water & certified organic sunflower oil, Yoruba black soap (cocoa pod ash, plantain peel ash, palm kernel oil, camwood bark), certified organic virgin coconut oil, potassium hydroxide (positively charged salts that turn oil and water into soap), Kalahari mineral salts (softens water, detoxifies and softens skin), lemongrass essential oil
African Black Soap & Lemongrass Body Wash