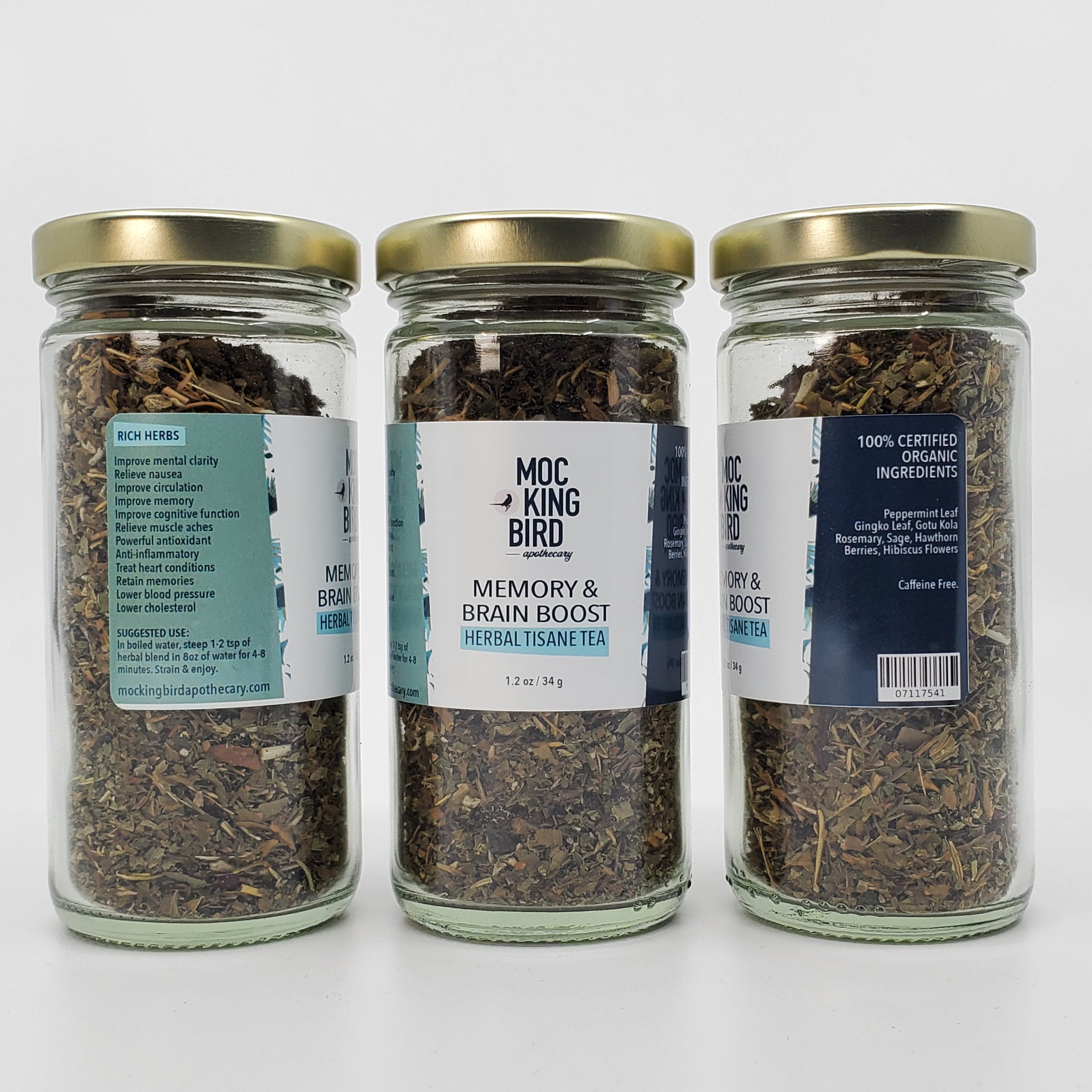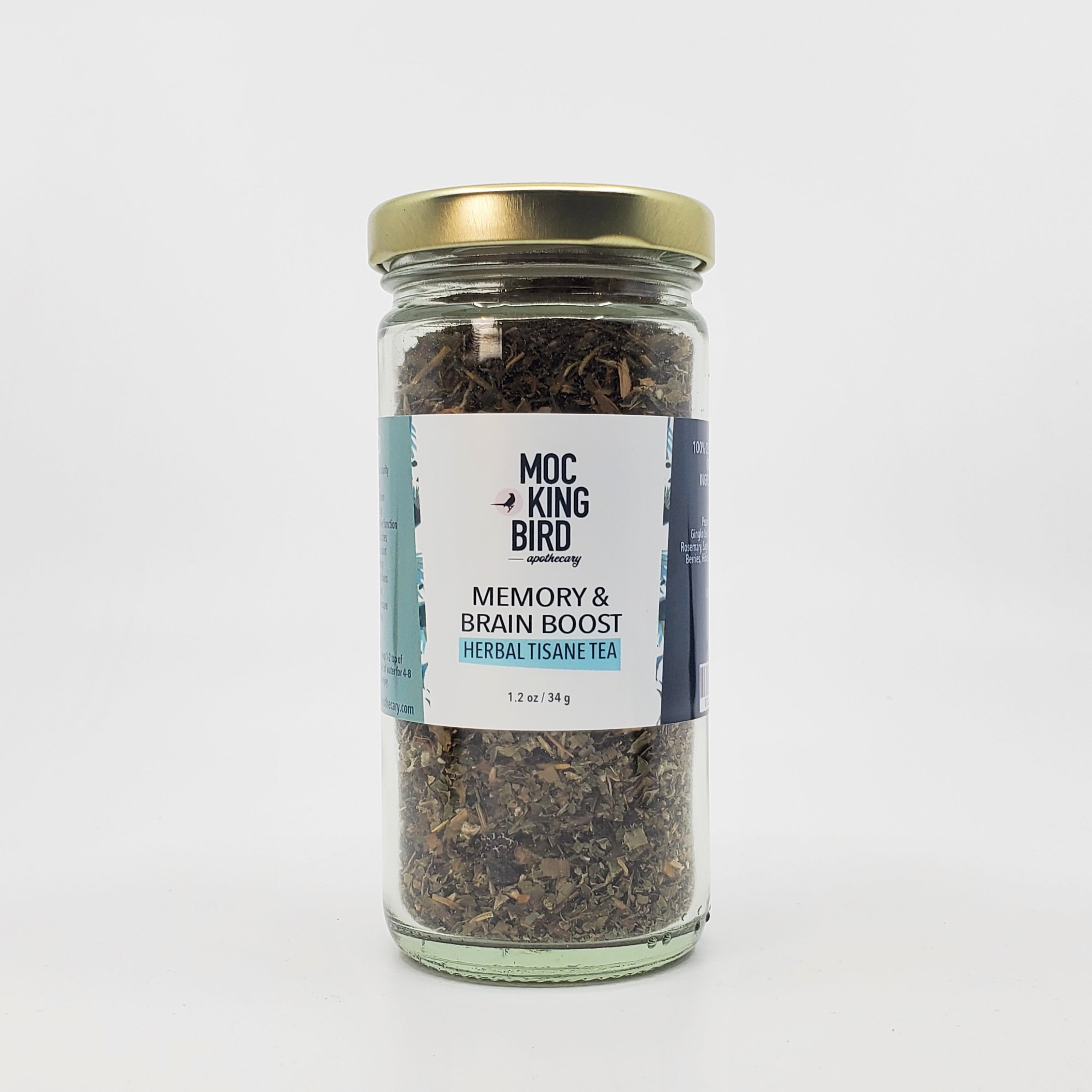 Memory & Brain Boost Herbal Tisane Tea
The Memory & Brain Boost Herbal Tisane Tea blend is formulated with herbs that have the ability to improve circulation and blood flow to the brain which in turn helps to improve cognitive function and memory recall.
Description
Ingredients
Suggested Use
The Memory & Brain Boost Herbal Tisane Tea blend is also helpful in treating depression and anxiety. Moreover, it can also help to boost energy levels and reduce stress levels. Thus, this herbal blend is an excellent natural remedy for treating various health conditions.
Ingredient highlights:
Peppermint Leaf is known to aid in digestion, relieve nausea and headaches, and improve mental clarity.
Gingko Leaf is thought to improve circulation and cognitive function.
Gotu Kola is traditionally used to treat wounds and improve memory.
Rosemary is a stimulant that is known to improve circulation and relieve muscle aches.
Sage is thought to be a powerful antioxidant and anti-inflammatory agent.
Hawthorn Berries are used to treat heart conditions and improve circulation, adding to retaining memories.
Hibiscus Flowers are known to lower blood pressure and cholesterol.
These herbs have a wide variety of uses, and when blended together, create a delicious and healthy herbal tea. This tea can be enjoyed daily to promote overall health and improving memory.
Approx. 35 grams of herbal tea.
Suggested serving size is approx. 1 to 2 tsps. 

Packaged in an 8 oz reusable glass jar.
100% Certified Organic Ingredients: Peppermint leaf, Gingko leaf, Gotu Kola, Rosemary, Sage, Hawthorn berries, Hibiscus flowers.

Caffeine Free
In boiled water, steep 1-2 teaspoons (approx 2 grams) of the herbal tea blend in 8 ounces of water for 4-8 minutes.
Memory & Brain Boost Herbal Tisane Tea
Amazing!!
This tea is absolutely amazing!! Such amazing focus after drinking. The absolute best out there. Thank you so much for this great combo!!