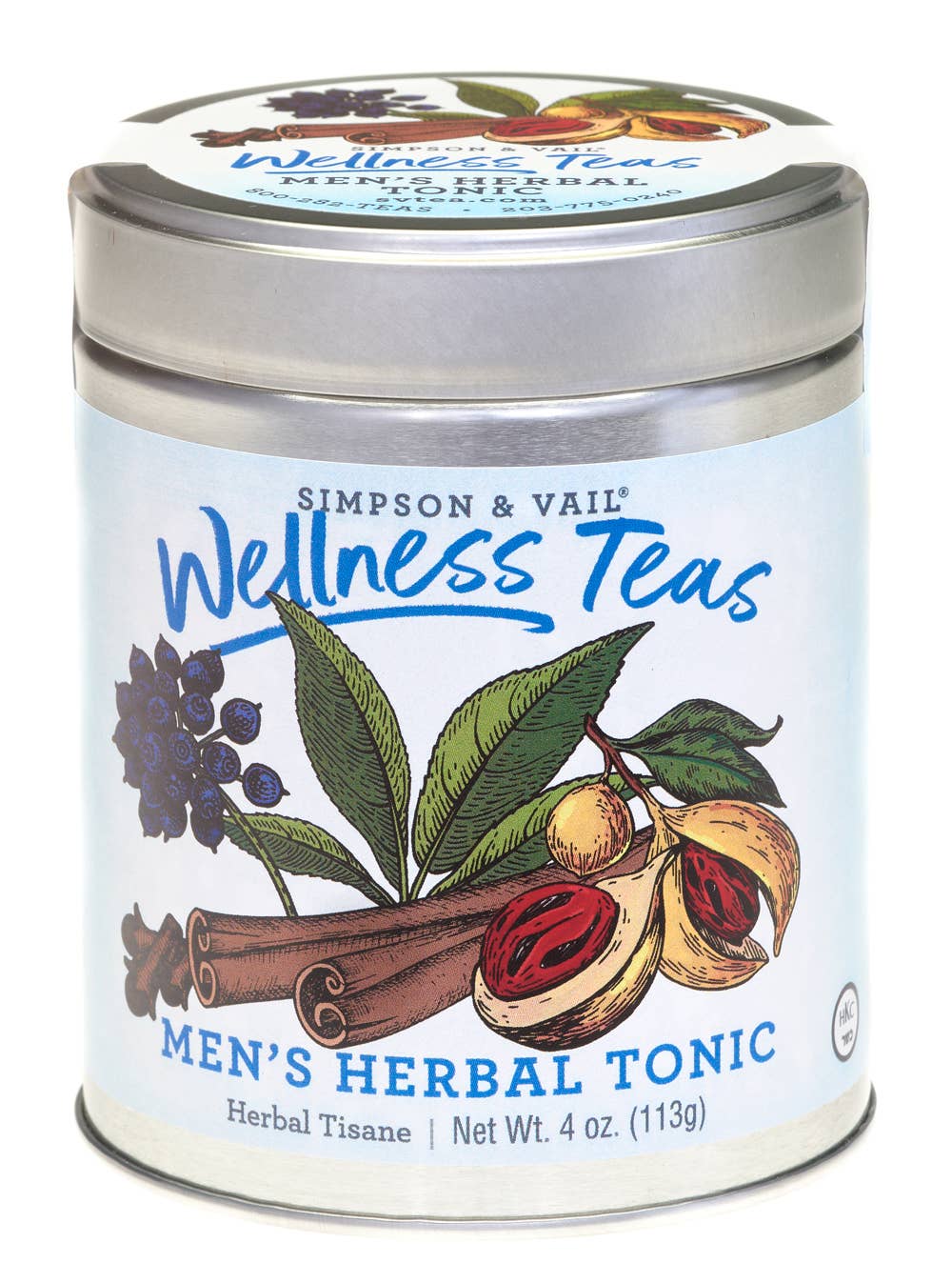 Men's Tonic Herbal Tisane Wellness Tea | Mockingbird Apothecary
This Men's Tonic Herbal Tisane is a bold and spicy mix that steeps into an amber cup with a captivating aroma, and a delicious, perfectly balanced flavor. Immerse yourself in a sensorial escape with every sip, and enjoy the perfect balance of bold and spicy flavors that make for a truly indulgent experience.
Awaken your senses with Men's Tonic Herbal Tisane, a robust infusion that steeps to create an invitingly fragrant cup. Enjoy an indulgent and luxurious experience with every sip, as the bold and spicy mix tantalizes your taste buds with a perfectly balanced flavor. Escape to a sensorial paradise with every cup!
Brew tea at 212º - steep for 5 minutes. Caffeine Free.
Eleuthero Root, organic cinnamon bark, organic ginger root, sarsaparilla root, organic tulsi, nutmeg, organic cardamom, orange peel, organic cloves, organic saw palmetto berries, organic anise seed and fo ti.
Men's Tonic Herbal Tisane Wellness Tea | Mockingbird Apothecary