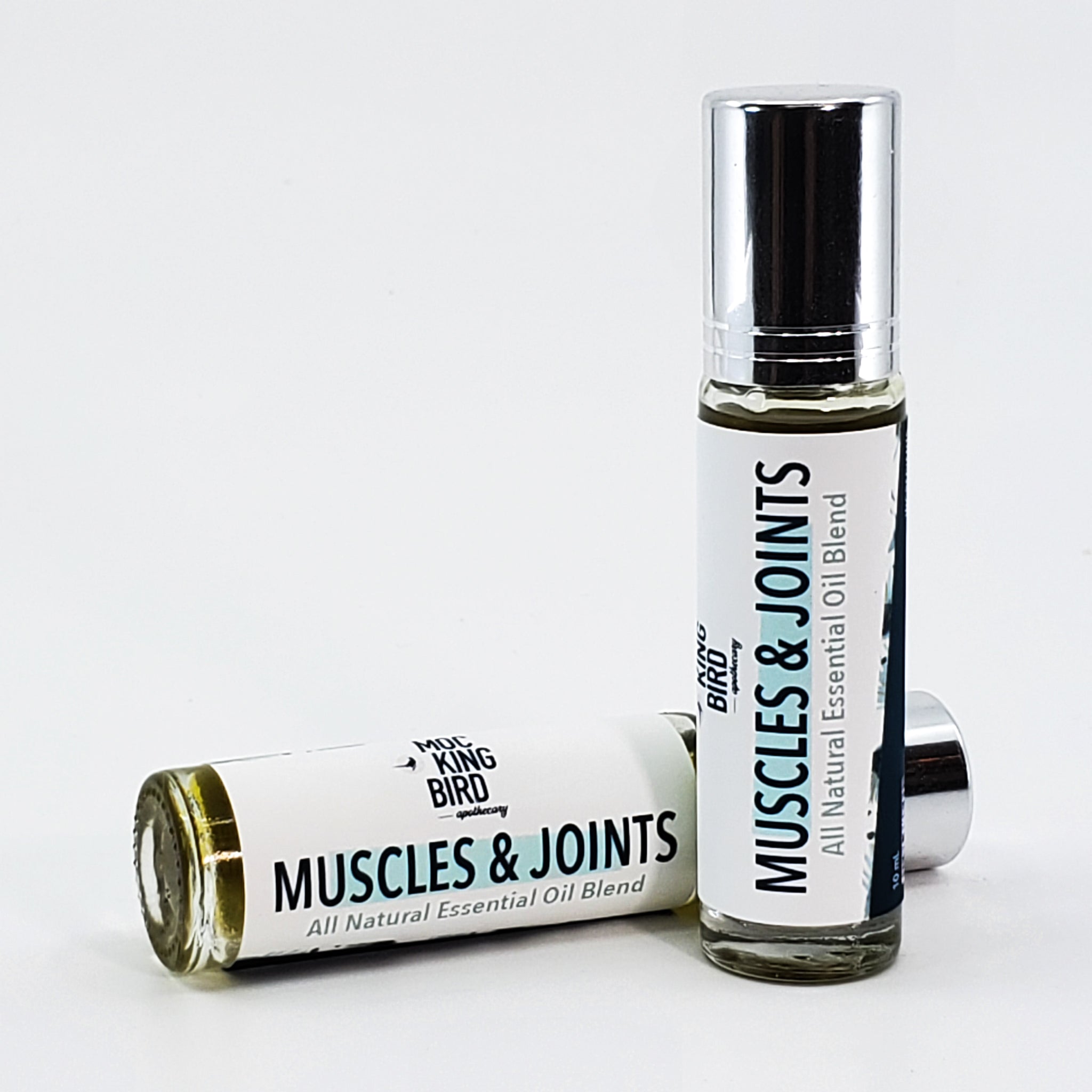 Muscles & Joints Extreme Pain Essential Oil Rollerball
The Muscles & Joints Extreme Pain Essential Oil Rollerball is a blend for eliminating pain in muscles & joints (including rheumatism), relieve discomfort of migraines and lower back pain
Description
Ingredients
Suggested Use
The Muscles & Joints Extreme Pain Essential Oil Rollerball contains powerful essential oils: 

Copaiba Balsam oil is considered to be one of the most anti-inflammatory substances on earth and is a natural analgesic that can help to reduce pain and loosen muscles, eliminating pain in joints, and even easing the discomfort of headaches and migraines. 
Birch oil contains anti-inflammatory and pain-relieving properties beneficial to sore muscles.
Lemongrass oil relieves pain due to inflammation and  Marjoram relaxes muscle spasms and tension. 
Wintergreen is best known to help with achy joints (rheumatism), sore muscles, and lower back pain.
10% EO
10 mL 
Organic MCT Coconut Oil, Organic Hemp Seed Oil, Organic Magnesium oil, Essential oils of Copaiba Balsam, Birch, Lemongrass, Marjoram, Peppermint & Wintergreen
Shake well & massage onto area of pain and massage into pulse points and rub into palms to inhale deeply.

For topical use only, avoid eyes & mucous membranes. Keep out of each of children.
Muscles & Joints Extreme Pain Essential Oil Rollerball