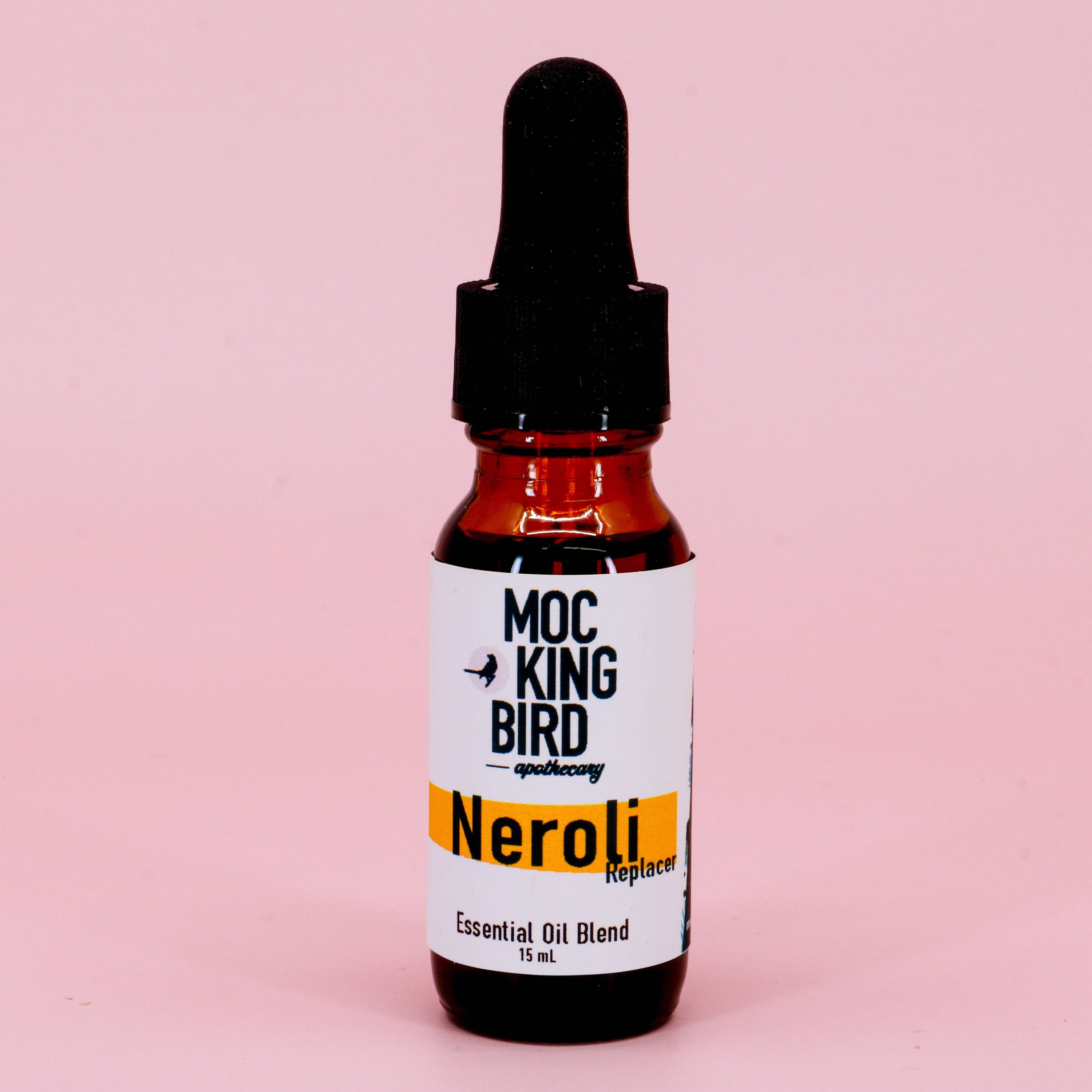 Neroli Replacer Essential Oil Blend
Neroli Blend, also known as our Neroli Replacement Essential Oil Blend is a concentrated natural blend containing absolutes, resins, and other plant extracts, made up of essential oils only, without any carriers
Aromatic Influence: The aroma maintains the nice, floral, fruity character typical of pure Neroli.
Directions for Use
Use 8-10 drops in a diffuser of your choice

Dilute 1% to 3% in a carrier oil for topical use
Safety Considerations
Do not take essential oils internally*

Do not apply to eyes, sensitive areas or mucous membranes

Do not apply undiluted to skin (refer to an aromatherapy text)

The information on this website is not intended to diagnose or prescribe

Pregnant women, nursing mothers and children should not use essential oils without first consulting a trained healthcare practitioner

You should not use this information for treating a health problem or disease or to make a self-diagnosis

Contact your healthcare provider immediately if you suspect that you have a medical problem

Stop using this product if you suspect an allergic reaction
GC/MS Report: The analysis of our Neroli Replacement Blend batch sample meets the expected chemical profile for authentic essential oils. No contamination or adulteration was detected. The results provided in the GC/MS quality analysis reflect the chemical composition of the oil and lot referenced on the date of analysis.
*Mockingbird Apothecary does not recommend ingestion of essential oils
Neroli Replacer Essential Oil Blend