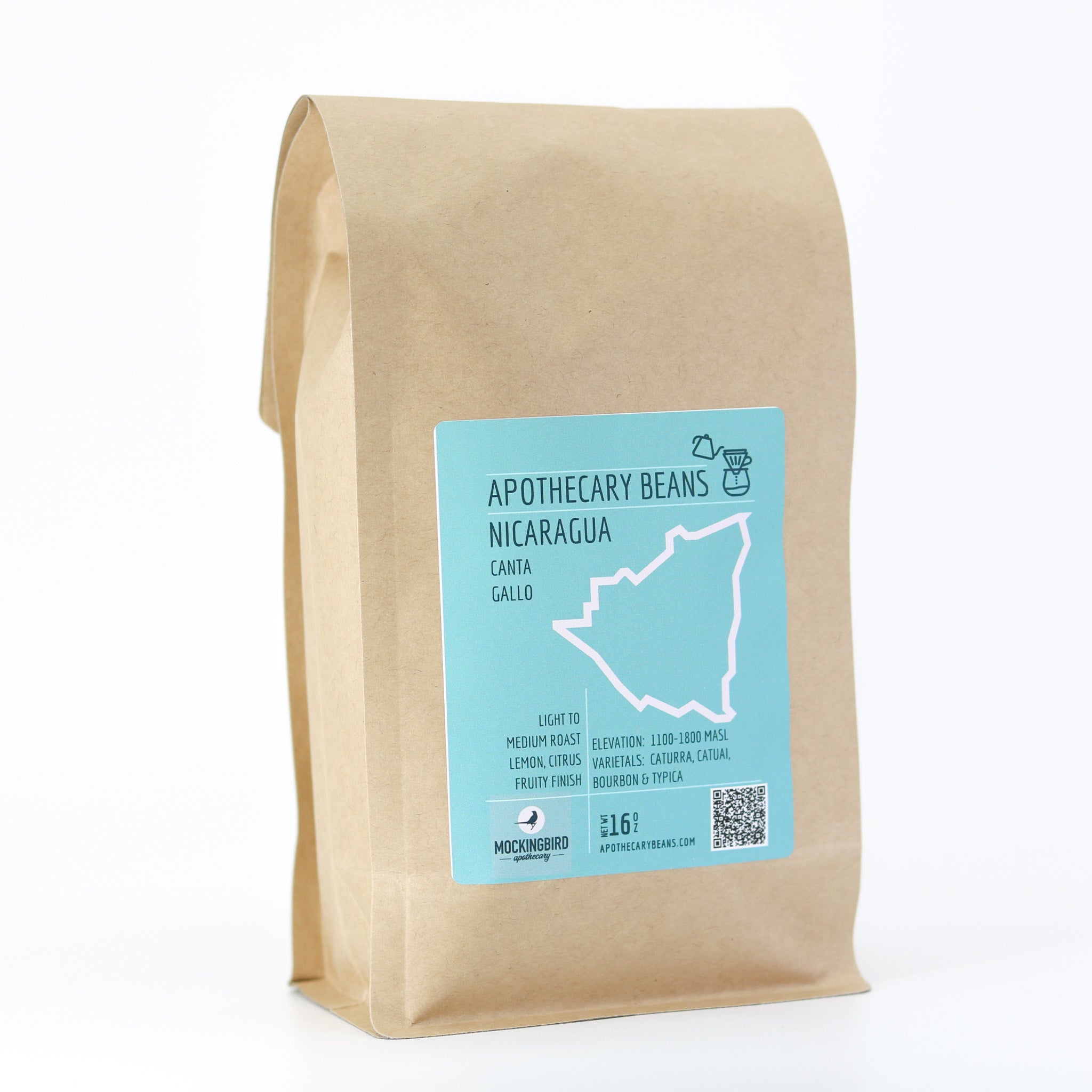 Nicaragua | Canta Gallo Promotora de Desarrollo | Fair Trade
This coffee is sourced from family-owned farms organized around Promotora de Desarrollo Cooperativo de Las Segovias (PRODECOOP), an umbrella cooperative operating in the departments of Esteli, Madriz and Nueva Segovia, Nicaragua.
Promotora de Desarrollo Cooperative operates a centrally located dry mill facility and cupping lab where coffee is received, processed and selected for export.
In addition to marketing coffee internationally, PRODECOOP provides producers with financing, training, and technical assistance to improve coffee quality. PRODECOOP also strives to improve the quality of life for coffee producers and their families through projects promoting income diversification and education.
Grower Promotora de Desarrollo Cooperativo de Las Segovias (PRODECOOP)
Variety Catuai, Caturra, Bourbon, and Typica
Region Estelí, Madriz, and Nueva Segovia, Nicaragua
Altitude 1100 – 1800 masl (meters above sea level)
Process Fully washed and dried in the sun
Certifications Fair Trade
Nicaragua | Canta Gallo Promotora de Desarrollo | Fair Trade