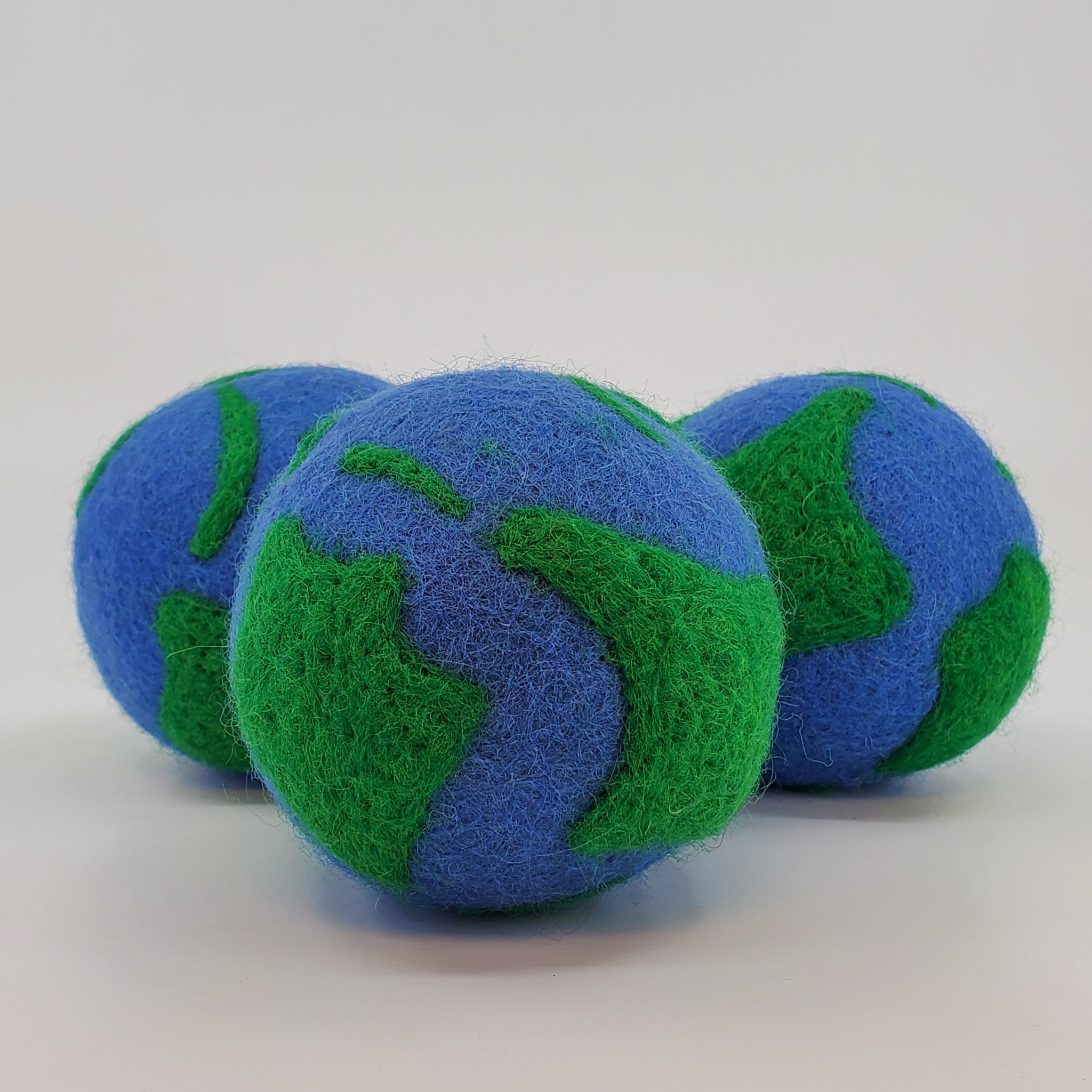 Organic New Zealand Wool Mama Earth Dryer Balls
Organic New Zealand Wool Mama Earth Dryer Balls are the perfect solution for eco- and earth-friendly laundry drying. These premium dryer balls are ethically sourced and crafted to last up to 1000 loads, making them a sustainable, cost-effective alternative to chemical fabric softeners. Add a natural boost to your laundry routine with Organic New Zealand Wool Mama Earth Dryer Balls.
Description
Ingredients
Suggested Use
Organic New Zealand Wool Mama Earth Laundry Dryer Balls replace single-use chemically treated plastic dryer sheets & fabric softeners,

 

conserving energy, saving money and keeping toxic dryer sheets out of landfills too! 
Non-toxic, zero-waste, environmentally sustainable 

Reusable for over 1000 loads, and reduce drying time by up to 40%!
The needle felted (embroidered) dryer balls are The dyes are eco-friendly, certified azo-free, lead-free, and compliant with the German Safety Product Safety Act (ProdSG). Also, one tree is planted every purchase of our Eco Dryer Balls product, thanks to a partnership with the Eden Reforestation Project. 

Extra large 3" size, over 2 oz of 100% New Zealand wool each.
100% Organic and cruelty-free certified New Zealand wool
Use 2-3 for a light load, up to 4-6 for loads with jeans & towels and up to 10 for your largest loads.

For a refreshing scent, add a few drops of your favorite pure clear color essential oils to each dryer ball.
Organic New Zealand Wool Mama Earth Dryer Balls