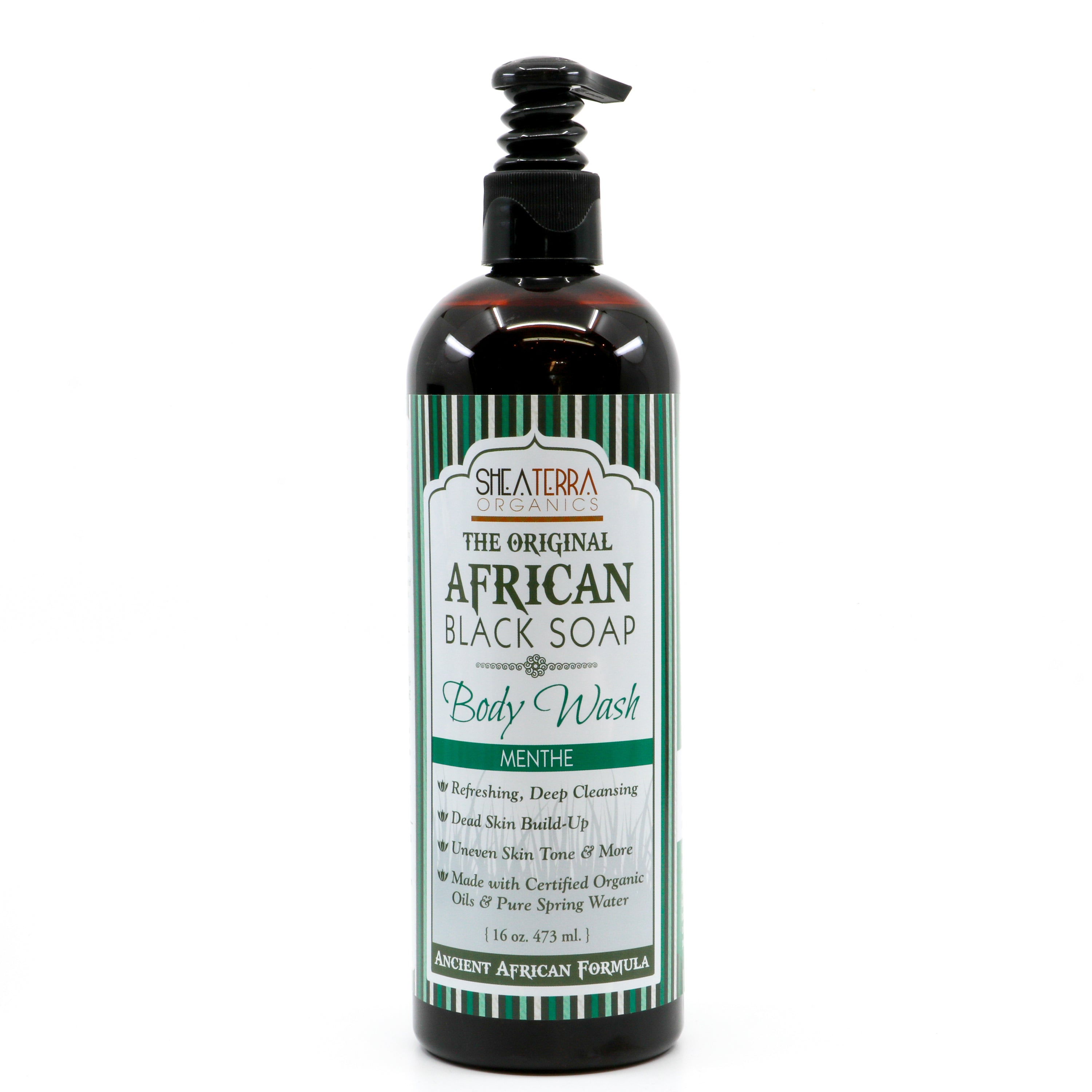 African Black Soap & Peppermint Body Wash
The Peppermint & African Black Soap Body Wash helps kill blemish and acne causing bacteria and can decrease the appearance wrinkles by breaking down old skin cells, revealing younger skin underneath.
Gently cleanse and nourish your skin with our African Black Soap and Peppermint Body Wash! Infused with real African black soap, it easily breaks through layers of dead skin, revealing smoother and younger skin beneath without harsh chemicals. Its antibacterial properties help banish blemishes and leave skin looking refreshed, clear, and acne-free!
Black soap's ability to break down layers of dead skin revealing smooth, young skin beneath without the use of harsh chemicals has made authentic African black soap a choice for spa treatments. Its ability to eradicate blemish-causing bacteria creates smoother, more acne free skin. 

16 oz
Spring water, organic sunflower oil, Yoruba black soap (cocoa pod ash, plantain peel ash, palm kernel oil, camwood bark), organic virgin coconut oil, potassium hydroxide (positive charged salts that change oil and water into soap), Kalahari salts (softens skin, detoxifies), peppermint essential oil
African Black Soap & Peppermint Body Wash