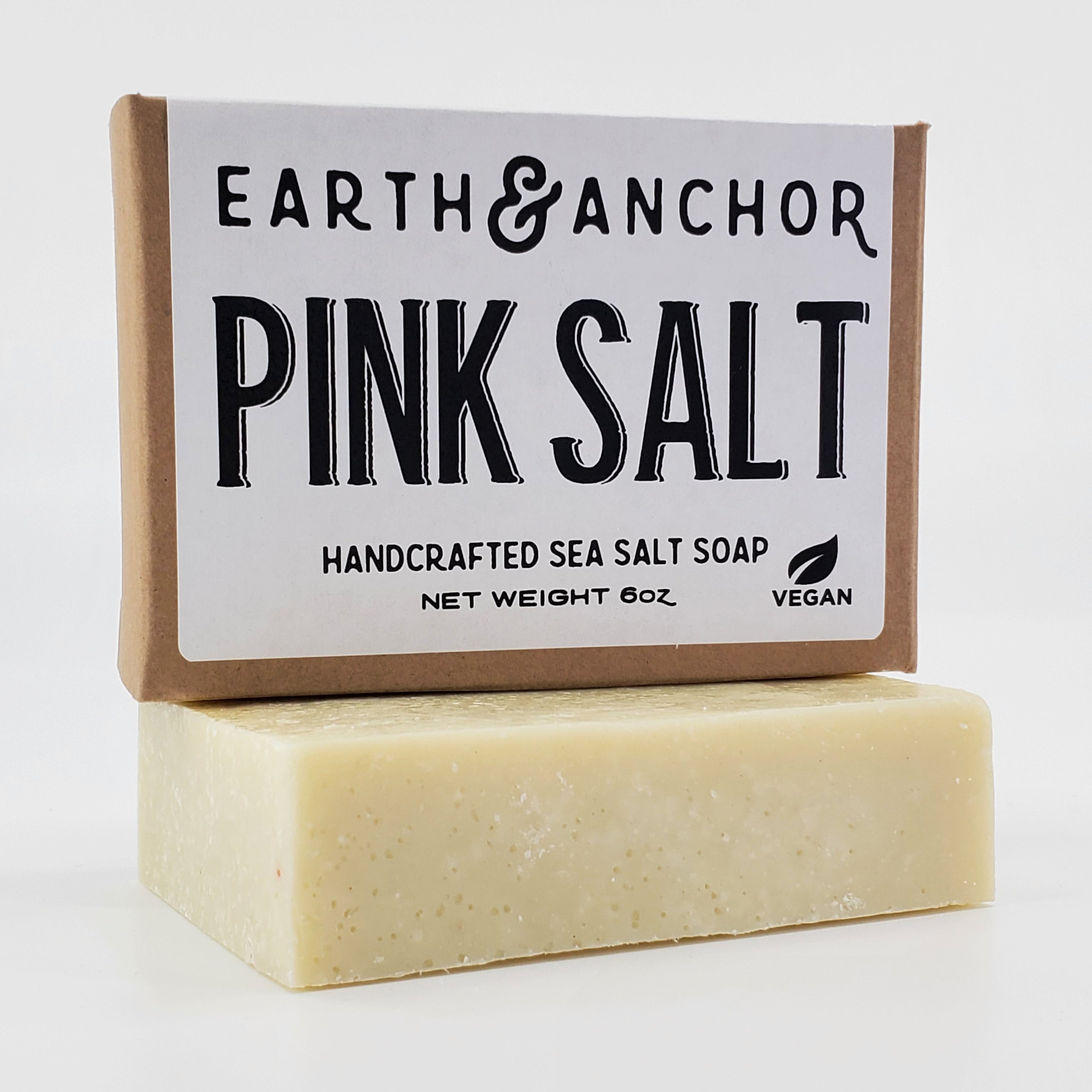 Himalayan Pink Sea Salt Soap
Himalayan Pink Sea Salt Soap can help detoxify the body drawing out impurities. It is also thought to be helpful in balancing the pH levels of the skin, which can improve overall complexion.
Description
Ingredients
Suggested Use
The Himalayan Pink Sea Salt Soap is known for its exfoliating properties, which can help to slough away dead skin cells and improve circulation. The sea salt soap is also beneficial for people who have acne prone skin as it can help to reduce inflammation and redness.
5 oz
Saponified Oils of Olive, Coconut & Castor, and Pink Himalayan Salt

Meticulously handcrafted with original formulations & high quality ingredients using the traditional cold-process method.

Vegan, cruelty-free, all-natural and 100% handcrafted.
Use this soap for body, hands, or hair, this blend is an all purpose soap that is bubbly, moisturizing, and leaves you feeling fresh.
Himalayan Pink Sea Salt Soap