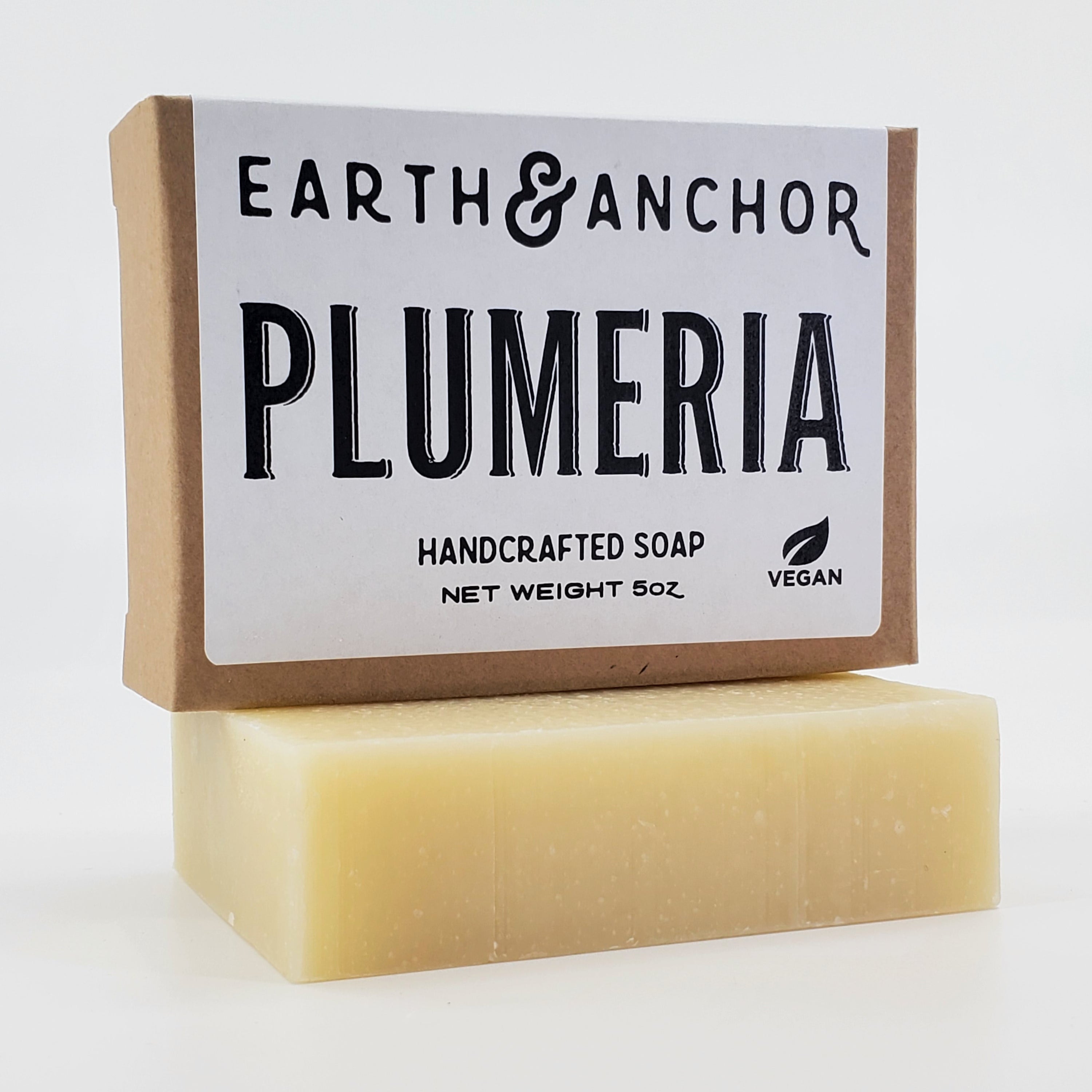 The Plumeria Soap has a sweet, floral scent and is said to be beneficial for skin conditions like eczema and psoriasis and caneven used as a shampoo to help control dandruff.
Description
Ingredients
Suggested Use
The Plumeria Soap is known to be helpful in treating acne and other skin blemishes.
Additionally this soap can be used as a natural insect repellent. The flower extracts in the soap are said to keep mosquitoes, fleas, and other insects at bay, making it an ideal choice for those who spend time outdoors on a regular basis.
 5 oz
Saponified Oils of Olive, Coconut & Castor, and Fragrance.

Meticulously handcrafted with original formulations & high quality ingredients using the traditional cold-process method.

Vegan, cruelty-free, all-natural and 100% handcrafted.
Use this soap for body, hands, or hair, this blend is an all purpose soap that is bubbly, moisturizing, and leaves you feeling fresh.