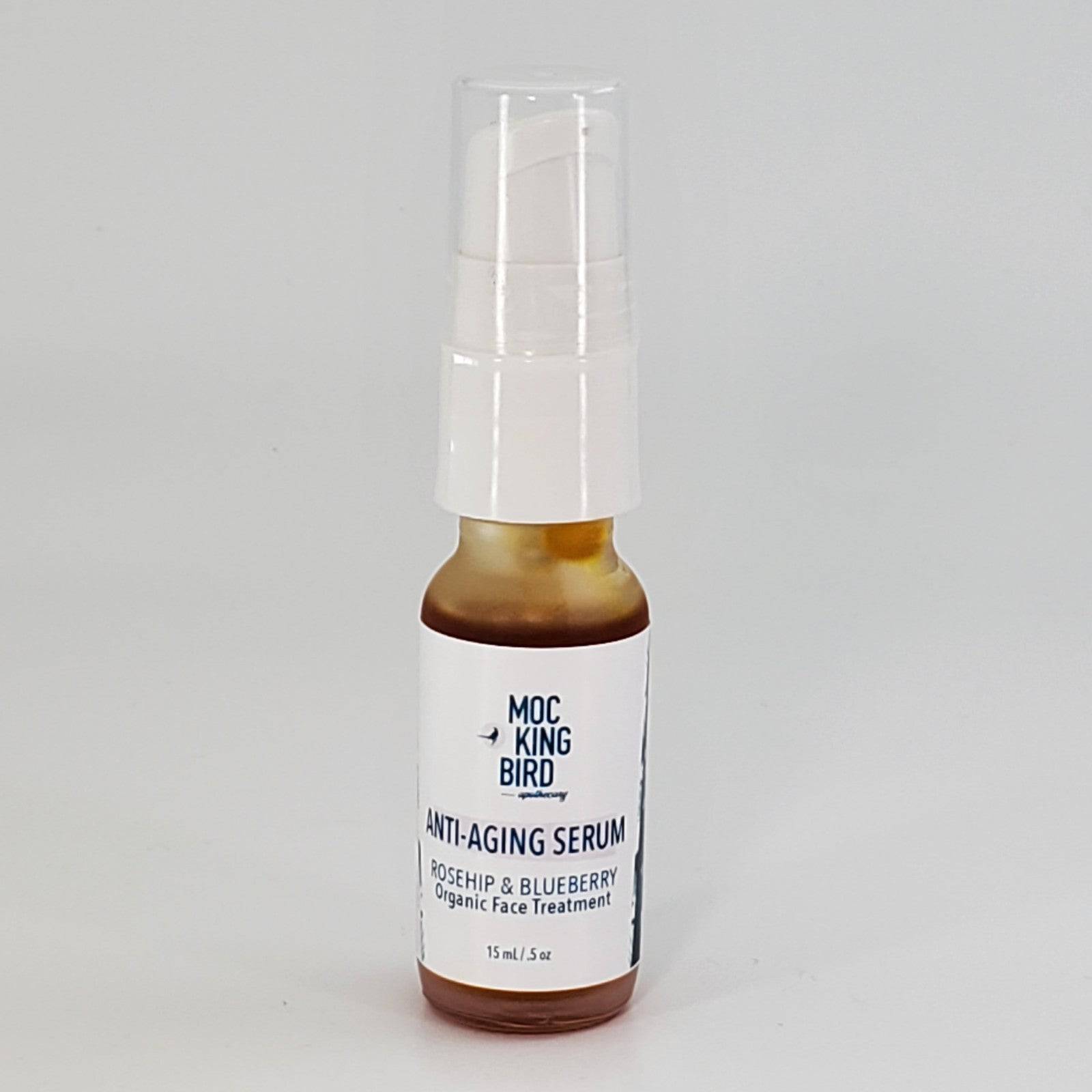 Rosehip Seed Anti-Aging Facial Serum
Transform your skin with our Rosehip Seed Anti-Aging Facial Serum! This powerful, nourishing serum effectively firms and hydrates while gently plumping wrinkles and fine lines. Our lightweight, non-greasy serum quickly absorbs and penetrates deep into the skin for younger-looking results you'll love. Reinvigorate your skin and experience healthier, more radiant results!
Description
Ingredients
Suggested Use
The nutrient-rich Anti-Aging Facial Serum contains:

The Rosehip Seed oil

regenerates the skin, reduces scars and wrinkles, prevent the advancement of wrinkles and ageing, and helps skin to regain its natural color and tone.

Blueberry Seed oil is rich in essential fatty acids and phytonutrients, including omega 3 fatty acid, high in Vitamin A, B complex, C and E. It effectively moisturizes and improves skin elasticity, reduces wrinkles, dryness and skin lines.
Frankincense and Carrot Seed essential oils promote new skin cell growth which encourages the skin to renew itself faster. 
15 ml 
Organic unrefined Rosehip Seed oil, unrefined Virgin Blueberry Seed oil, GMO-free Vitamin E oil, and pure essential oils of Lavender, Carrot Seed and Frankincense (Boswellia carterii)
For and intensive treatment use 2-3 drops of serum directly on your freshly washed face or add the same in the palm of your hand with your daily moisturizer.
Discontinue use if irritation occurs.
Avoid contact with eyes mucous membranes.
Rosehip Seed Anti-Aging Facial Serum