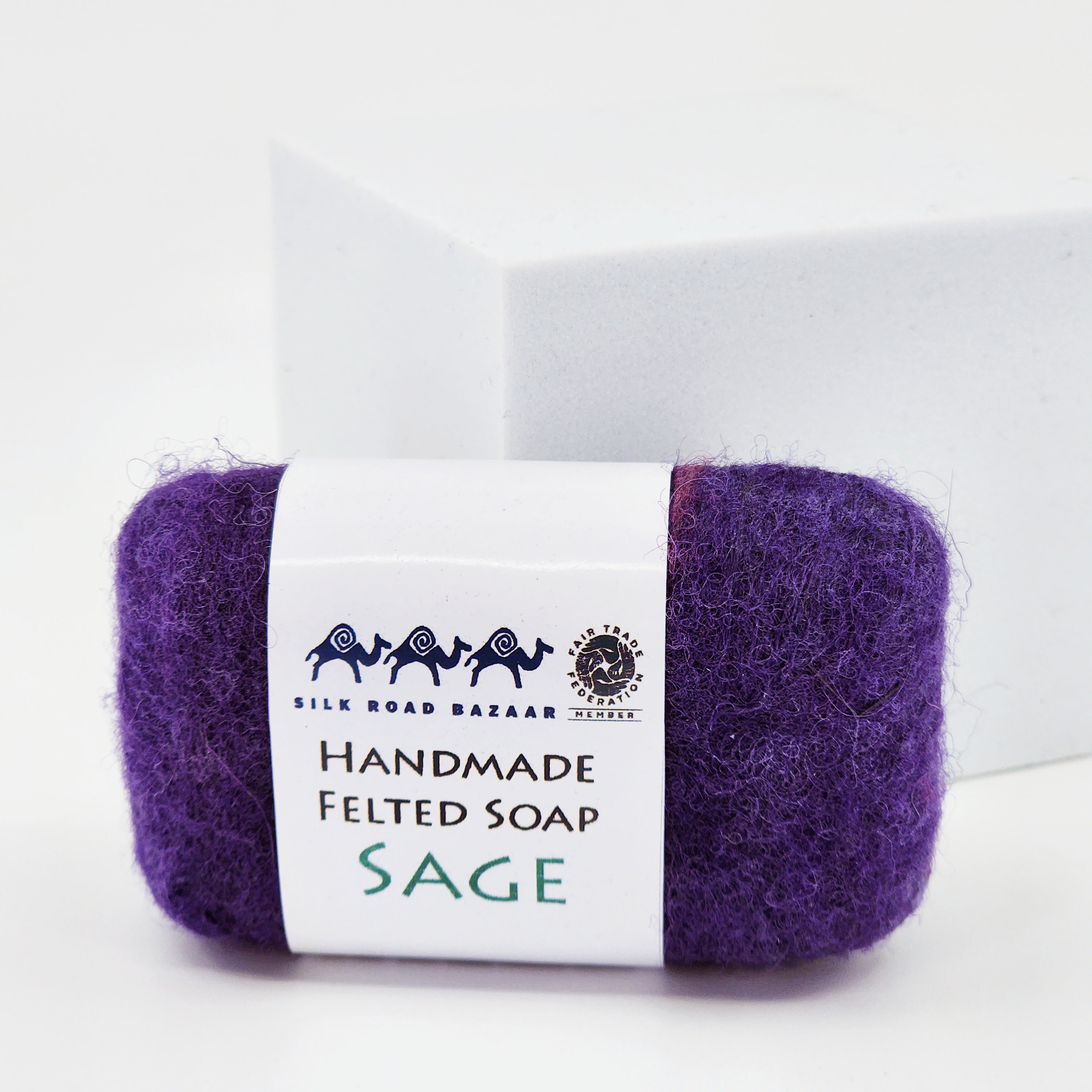 Sage Hand Felted Fair Trade Soap
Discover the perfect balance of beauty and skin care with our Sage Hand Felted Fair Trade Soap. Exfoliate and cleanse your skin with the natural fragrances of sage, while enjoying the luxurious hand felted texture. Experience a gift of clean and healthy skin, plus the satisfaction of knowing it's ethically made.
Sage Hand Felted Soap is an all-natural and sustainable way to care for your skin, and the perfect addition to any home spa.
Approximately 3 inches in width & 2 inches in height. 
Sage Hand Felted Fair Trade Soap