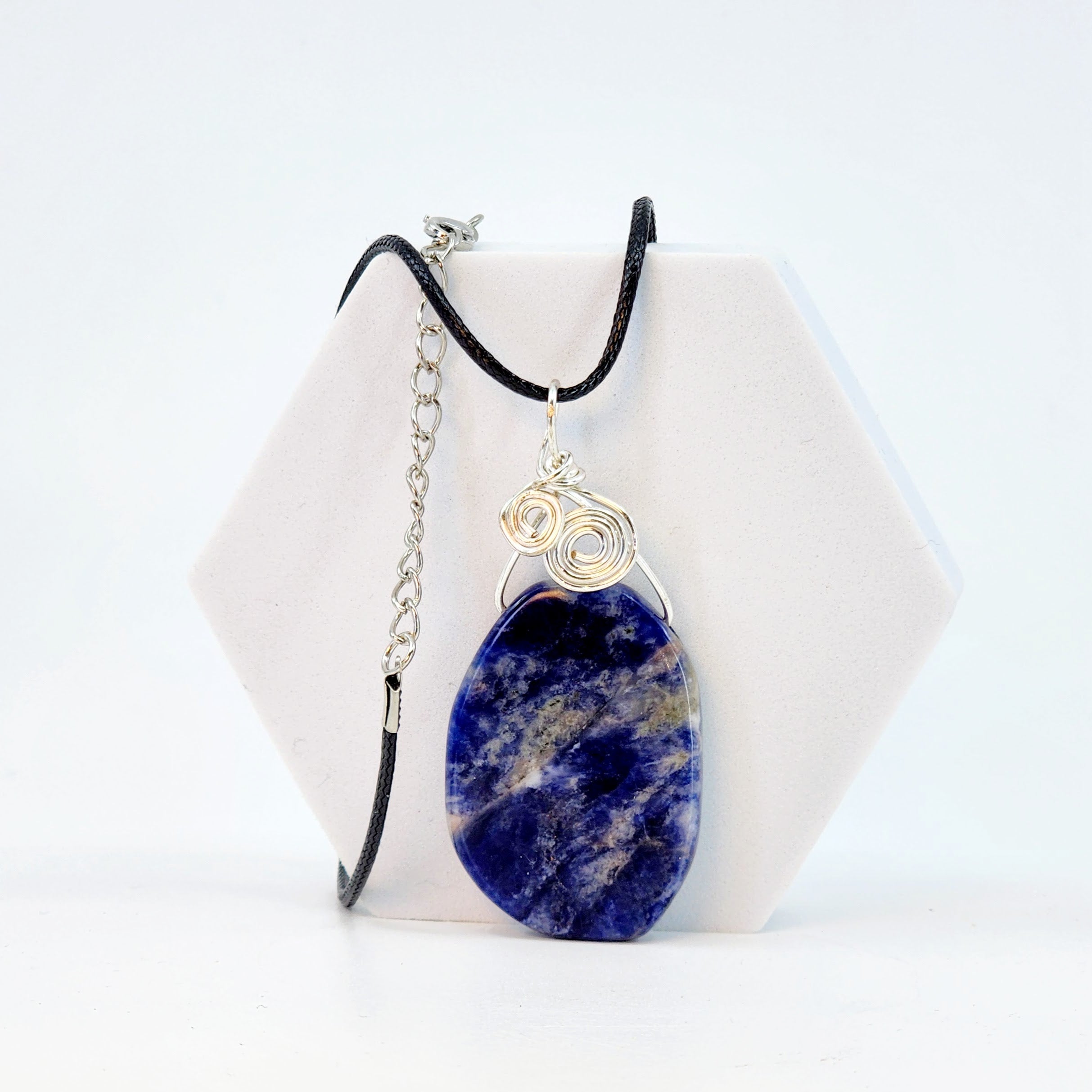 Sodalite Pendant Handmade Necklace
This Sodalite Pendant Necklace is a stunning handmade piece to help you stay grounded and relaxed. The sodalite crystal is enveloped in silver plated swirls and offers crystal-infused energy to provide a sense of calm and balance. Wear it and feel the soothing power to reduce stress and anxiety in this stylish and unique necklace.
The weight of this Sodalite Pendant Necklace helps to keep you grounded, while the large size ensures that the stone is in constant contact with your skin. This allows the stone to work its magic and help you to feel more calm and relaxed.

If you are looking for a way , and to promote peace and calm, a large sodalite necklace is definitely worth considering.

Approx 2.5" from top of bale.
Comes with 18" cord.
Sodalite Pendant Handmade Necklace