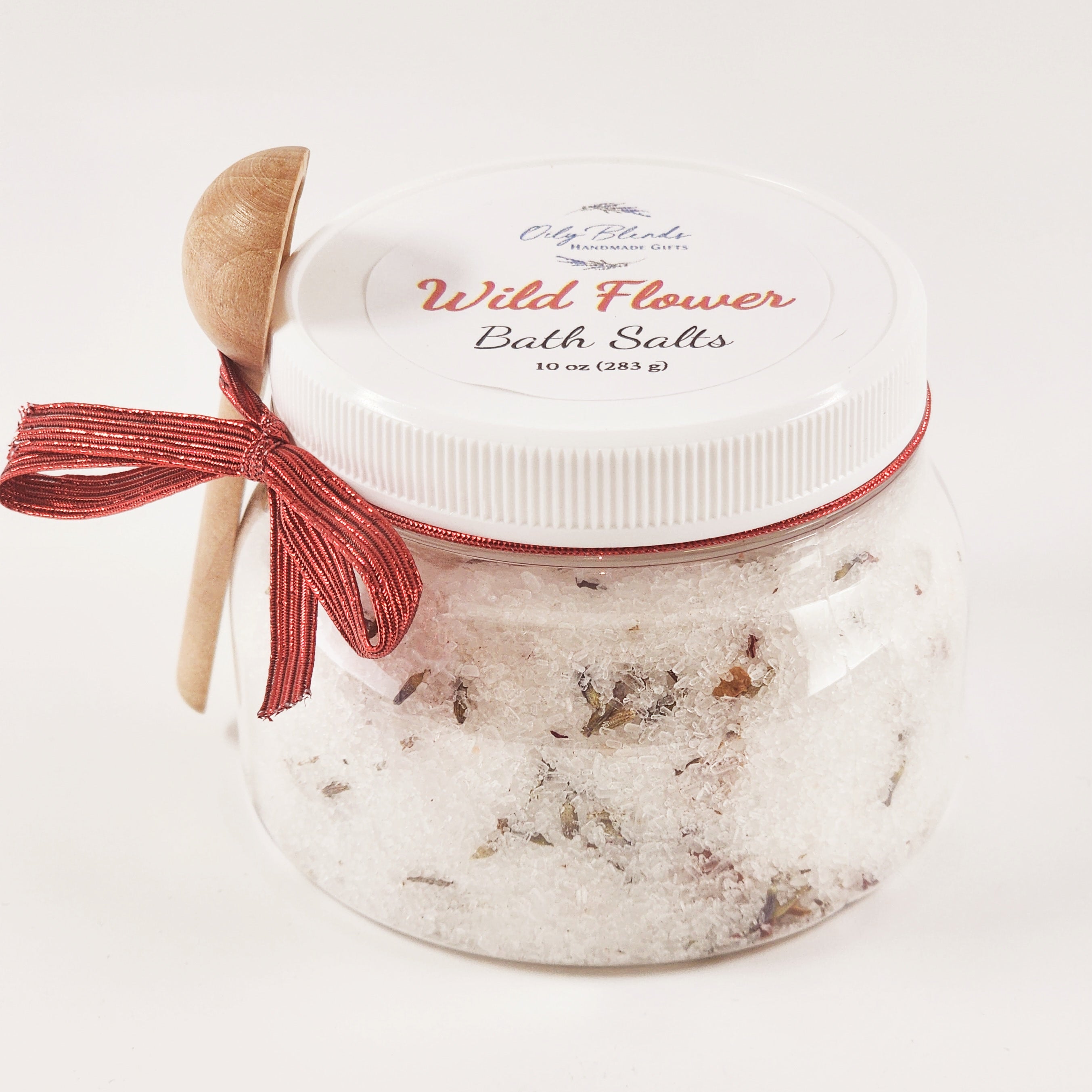 Unlock the power of nature with Wildflowers Spa Salts for an enveloping experience. Infused with natural extracts, these bath salts leave your skin feeling soft and nourished. Indulge and relax into the lavish scent as stress washes away and your senses come alive. Pamper yourself with Wildflowers!
Description
Suggested Use
Soak in the warmth of a relaxing bath, soothing aromatherapy, and relieving bath salts. These salts are all natural, and are a mix of oils, Epsom salts, pink Himalayan salts and dried herbs. Sink into a tub and breathe in the smell of your favorite fragrance, while enjoying the blissful feeling of the relaxing salts. 

Each 10 oz jar has enough salts for 5 baths. 
Draw a warm bath, and sprinkle 2 oz of bath salts into the water. Soak for as long as desired.