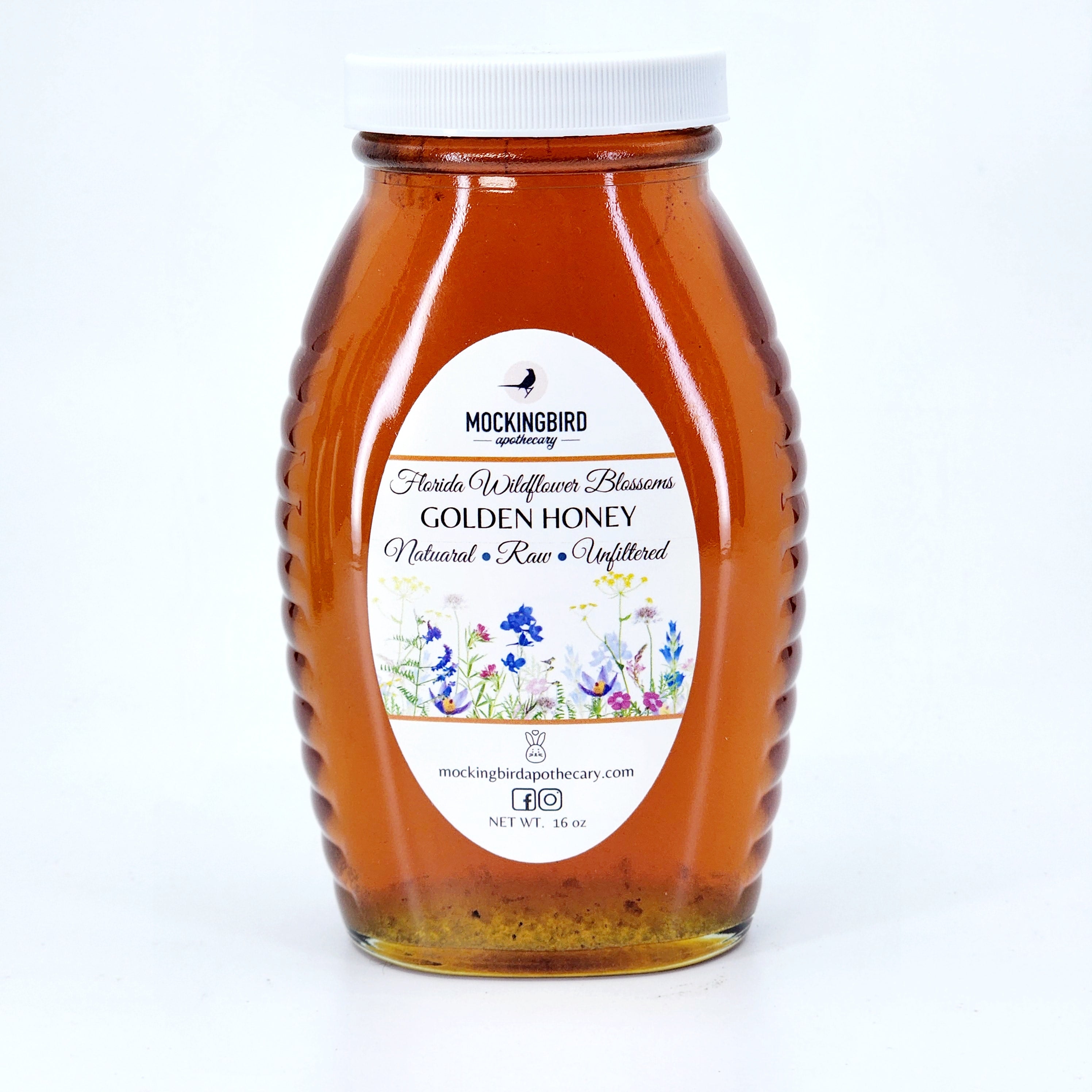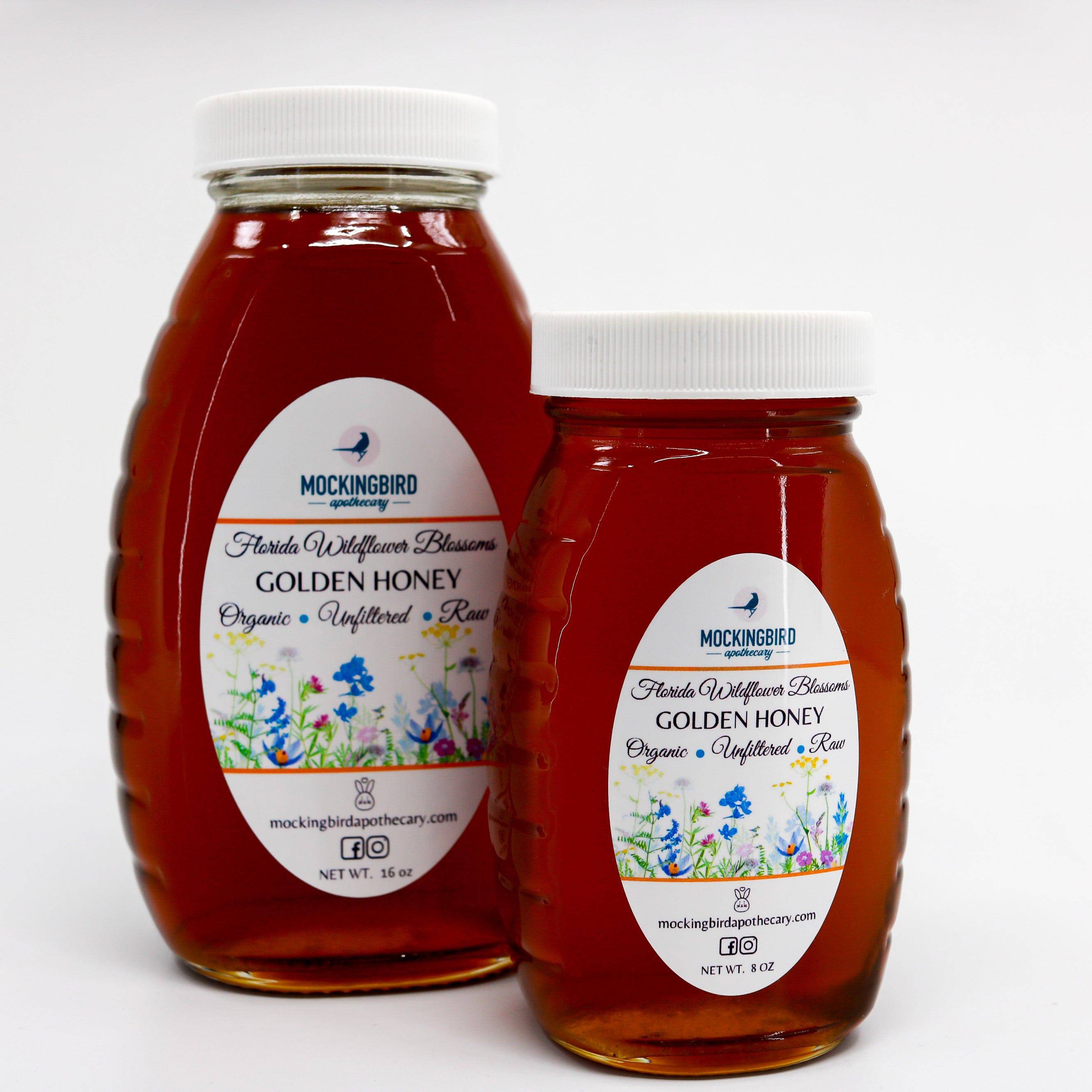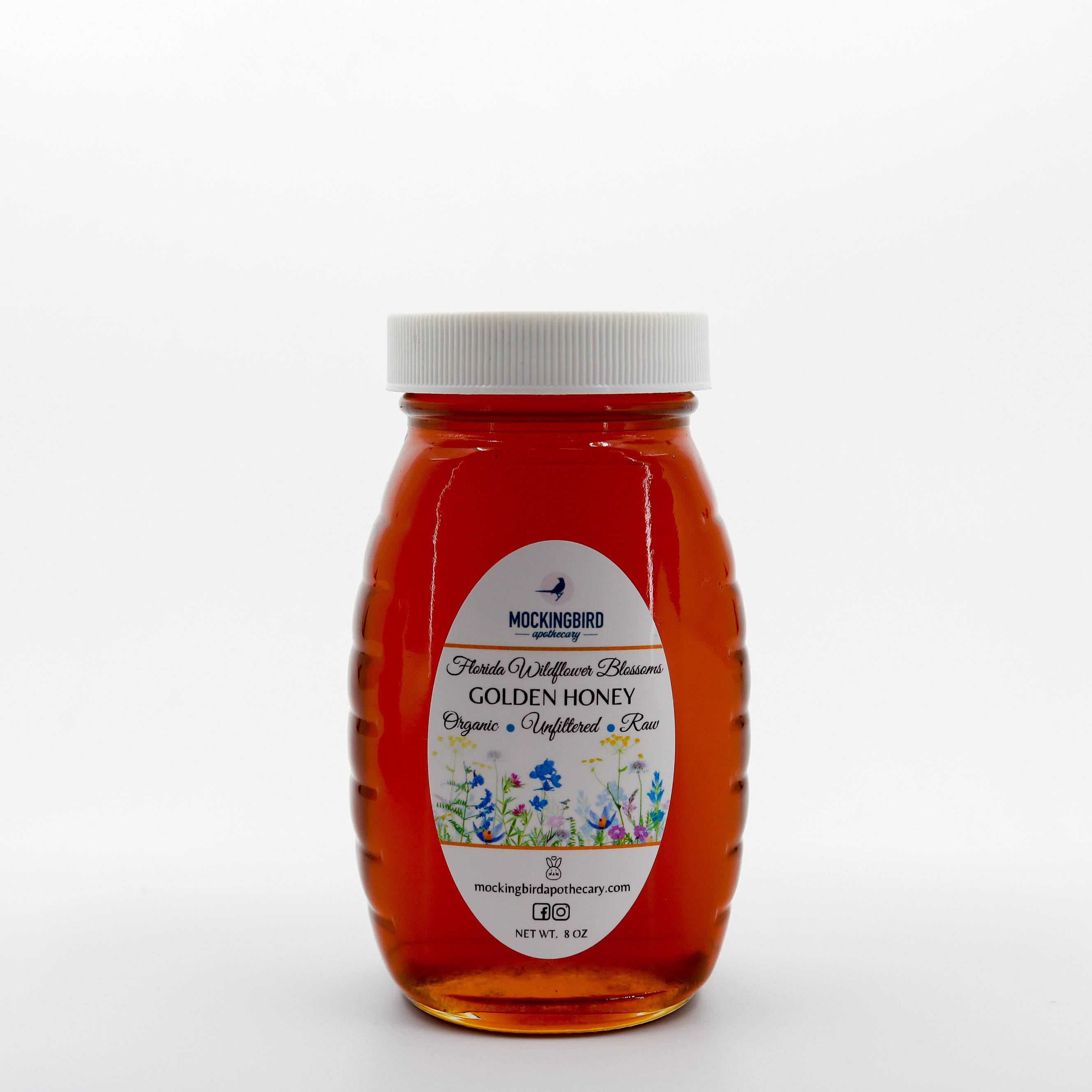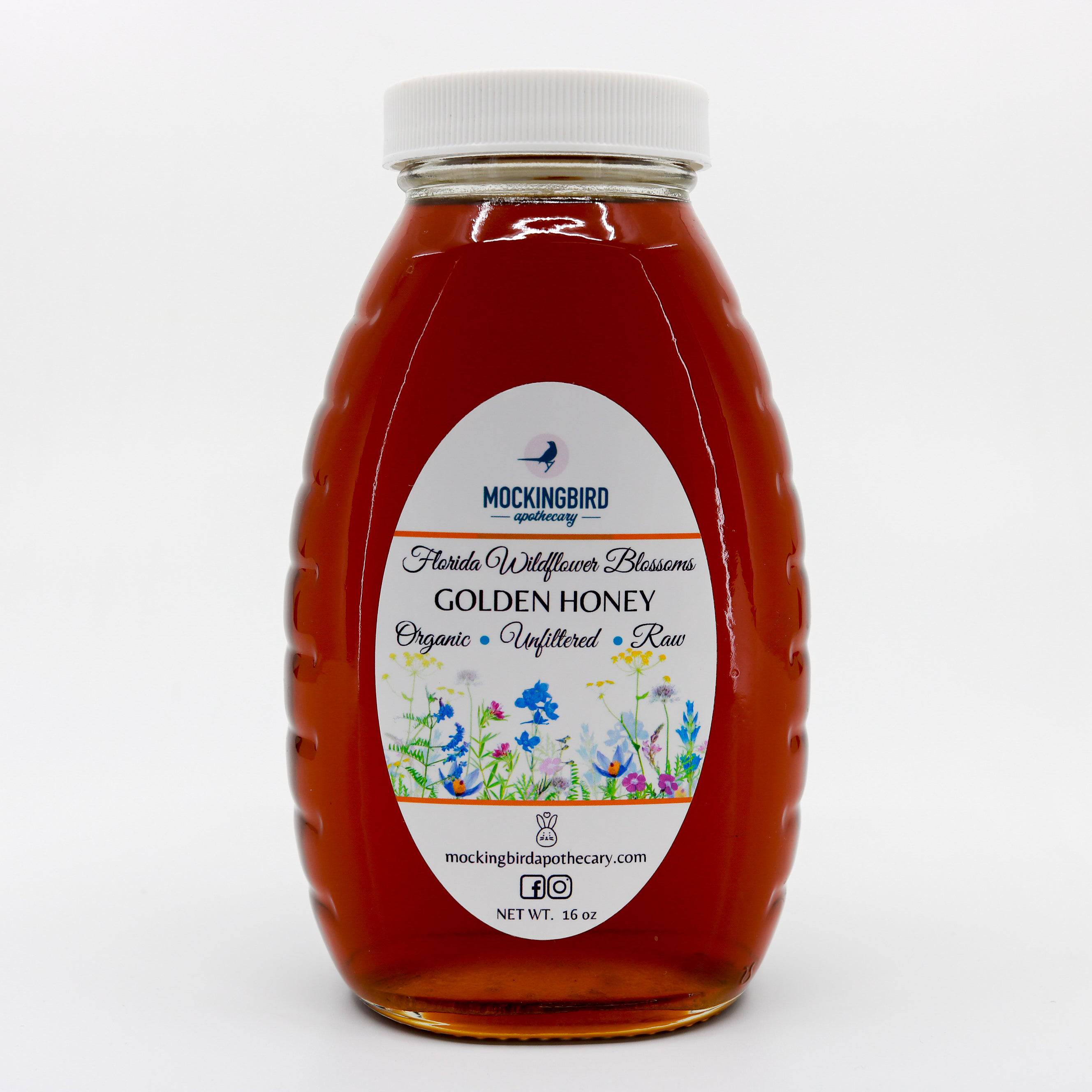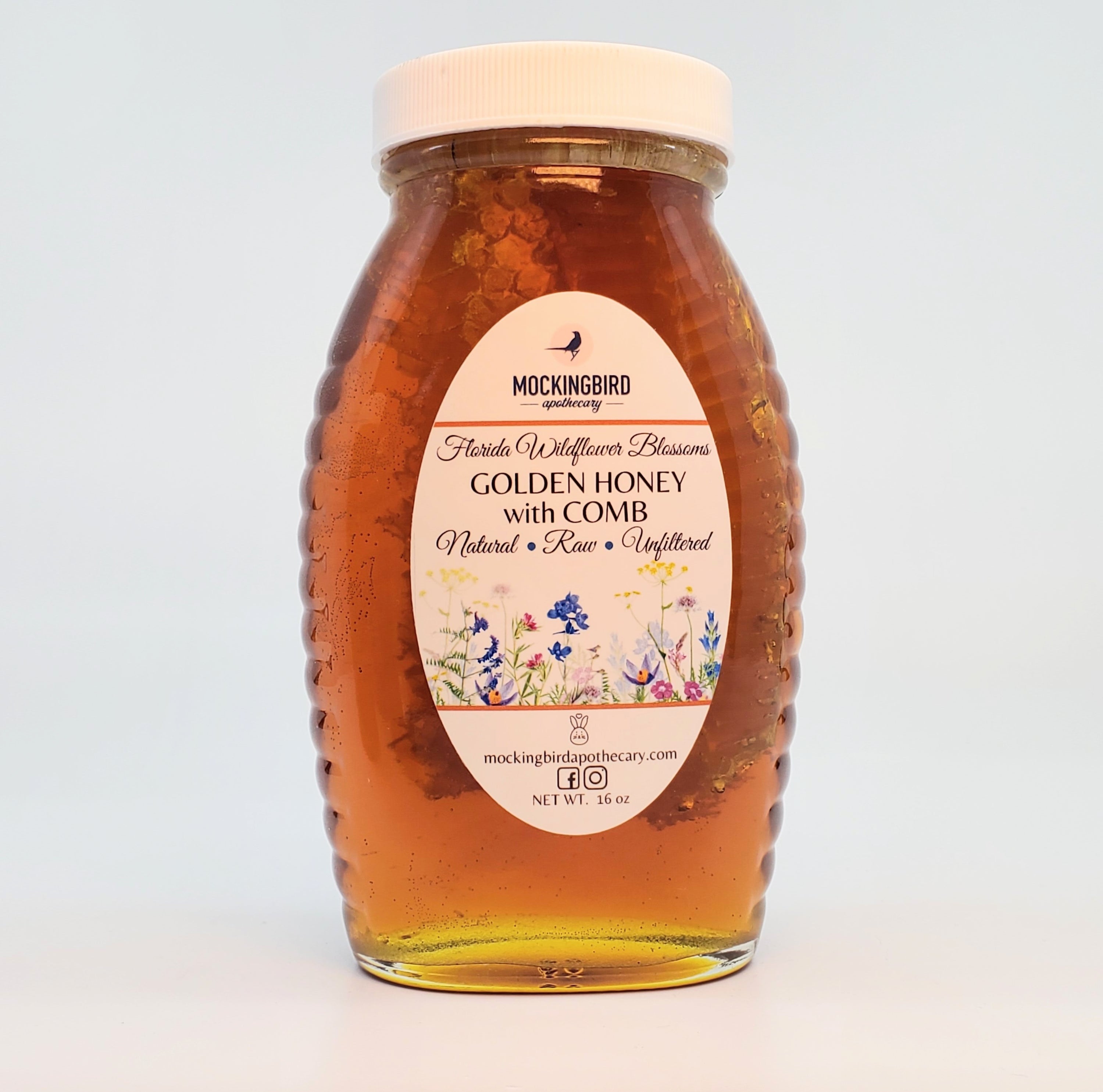 Unfiltered, Unrefined Raw Honey
Experience the nourishing power of nature with our Unfiltered, Unrefined Raw Honey! This local honey is packed with vitamins, minerals, and antioxidants that boost your immunity and overall wellbeing. Enjoy the health benefits of raw, unfiltered honey with every spoonful!
Description
Suggested Use
This Unfiltered, Unrefined Raw Honey retains minerals, amino acids and other vital nutrients that are lost in the refining process. It also provides enzymes, antioxidants and anti-microbial properties that can support overall health and wellbeing. Enjoy the benefits of Unrefined, Unfiltered Raw Honey.
Honey Care:
Pure honey is fragile. To preserve the delicate flavors of your honey, we recommend storing it at room temperature 57°F (14°C) away from direct light or extreme fluctuations in temperature.

Pure honey never needs refrigeration and never spoils.

Crystallization is a natural occurrence in honey. Honey can be made liquid again with gentle, slow warming not above 113°F (45° C).
Unfiltered, Unrefined Raw Honey