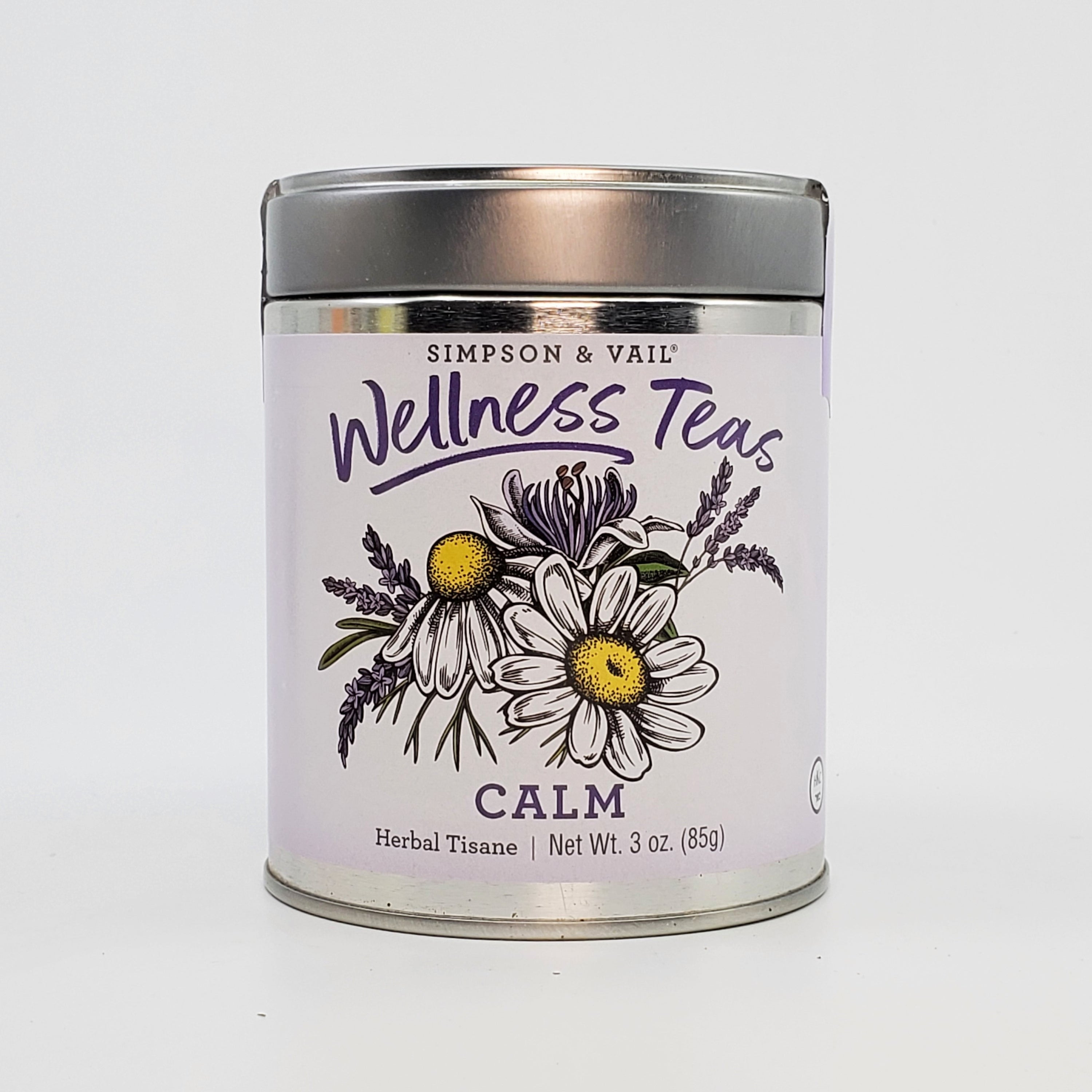 Calm Herbal Tisane Wellness Tea
The Herbal Tisane Wellness Tea is perfect for those times when you need to unwind and relax. The combination of these organic herbs makes for a delicious, calming cup of tea that can help you de-stress and feel more relaxed.
Description
Ingredients
Suggested Use
The hardworking herbs in this tisane tea are:
Ashwagandha is an Ayurvedic herb that has been used for centuries to help the body cope with stress.
Lemon balm is another calming herb that can help to ease anxiety and promote restful sleep.
Oatstraw is rich in magnesium, a mineral that plays a role in relaxation.
Tulsi, also known as holy basil, is an adaptogenic herb that helps the body to cope with stress.
Passionflower is another calming herb that has been traditionally used to treat anxiety and insomnia.
Chamomile is a well-known soothing herb that can help to reduce stress and promote relaxation.
Caffeine Free
3 oz tin
Organic Ashwagandha Root, Organic Lemon Balm, Organic Oatstraw, Organic Tulsi, Organic Passion Flower, Organic Chamomile, Natural Mango Flavor, Organic Lavender and Organic Lemon Myrtle.
Tisanes come from a water-based infusion of herbs, spices, flowers, leaves, etc. and contain no caffeine, but have diverse herbal components.

Tisanes can be prepared using one of two methods.

The first method is called decoction. To prepare a tisane using this method, first place the tisane in a pot with cool water. Ensure that this pot is not aluminum, as that can react with the herbs. Next, place the pot on the stove, and bring the water to a boil. You should boil the tisane until two-thirds of the water has evaporated, and then strain it before consumption.

Alternately, you can prepare a tisane using the infusion method, in which herbs are steeped in hot water, this is then strained, and the herbs are sifted through.

Brew tea at 212º - steep for 5-10 minutes.
Calm Herbal Tisane Wellness Tea