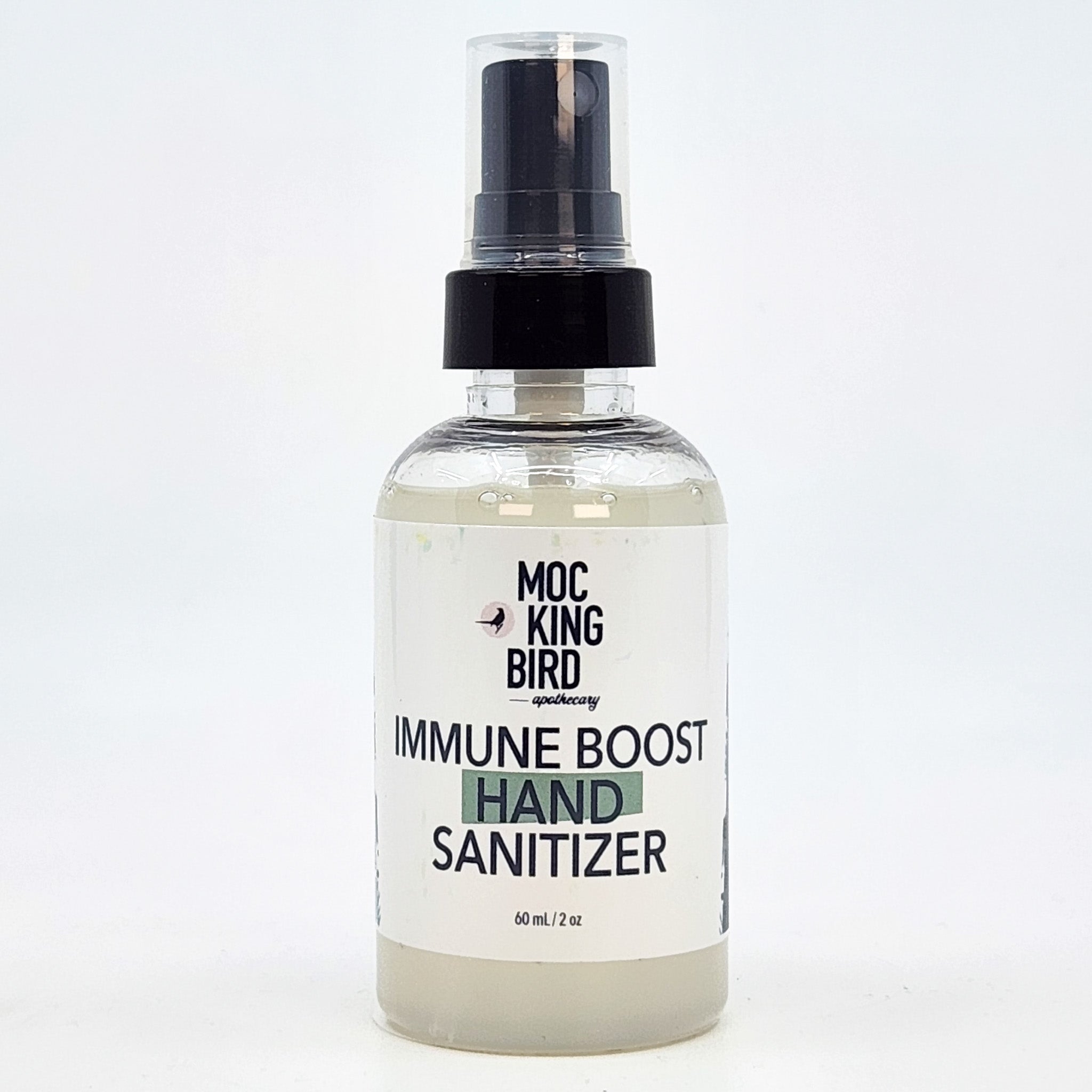 Immune Boost Hand Sanitizer Spray
Immune boosting hand sanitizer, that won't leave you feeling sticky!
Don't leave home without your hand sanitizing spray until you are able to thoroughly wash your hands. 
Ingredients: 

2oz clear recyclable BPA free spray bottle
Pure essential oils of lemon eucalyptus, clove, lemon myrtle, lemon, oregano, thyme, rosemary, sage, palmarosa, lavender and Isopropyl alcohol, witch hazel, aloe vera gel, distilled water.
Immune Boost Hand Sanitizer Spray