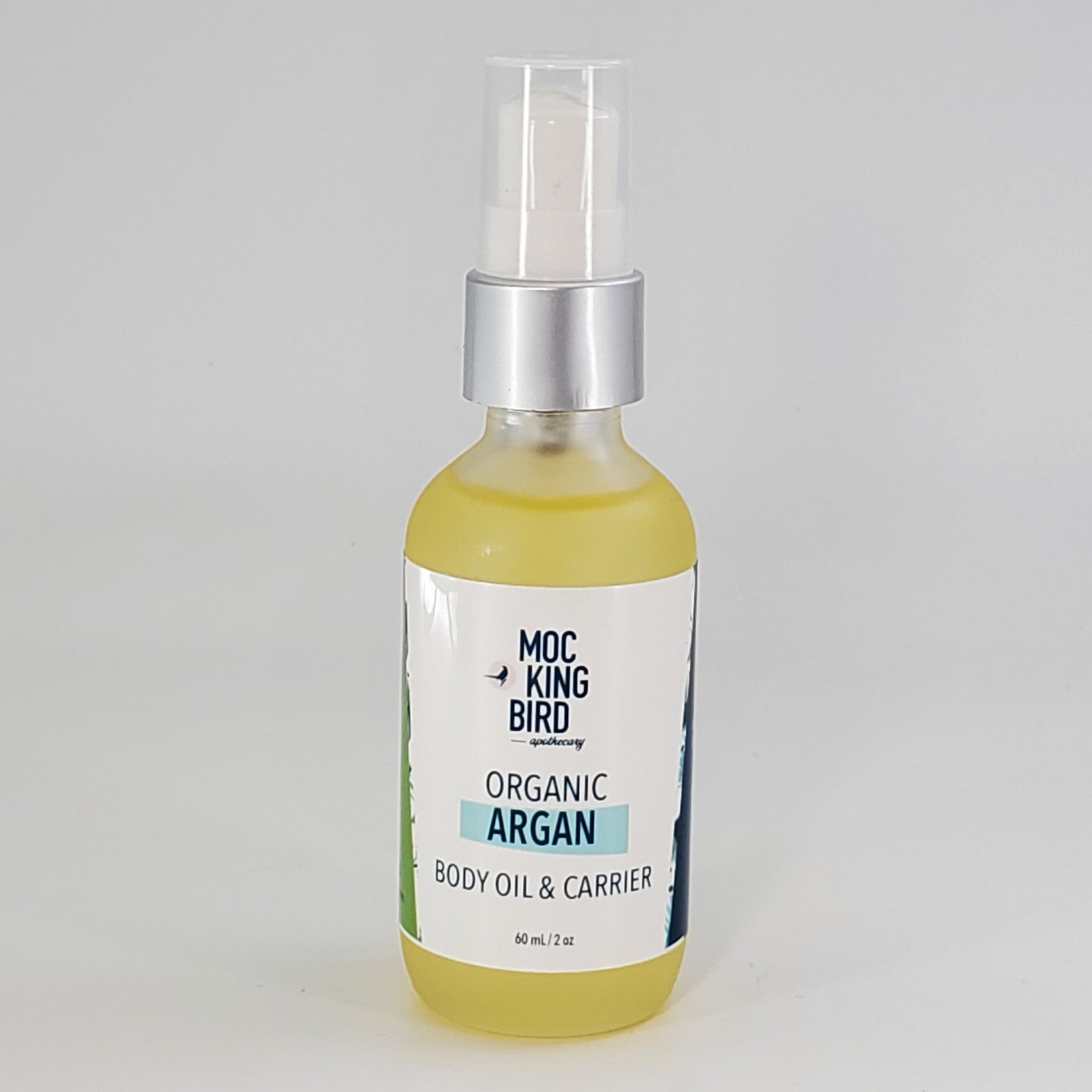 Our sustainably sourced Organic Argan Oil is naturally rich in antioxidants and fatty acids, which help protect the skin from premature aging caused by free radical and help to hydrate and nourish the skin, keeping it soft and supple. Argan oil helps to reduce the appearance of scars, stretch marks, and other blemishes and can be used to strengthen nails and cuticles. It is also good for your hair, helping to keep it healthy and lustrous.
For Skin & Nails:

Protect skin from sun
Decongest pores
Acne remedy
Soothe irritated skin
Face and body moisturizer
Use daily by itself to deeply moisturize and nourish face, neck and chest
Add Carrot Seed & Geranium Essential Oils for therapeutic face serum
Add brown sugar with Lavender Essential Oil for spa-like scrub to decongest pores
Condition the nails and moisturize the cuticle bed
For Hair & Scalp:

Leave-in conditioner for hair, for natural styling and helping repair split ends.
Helps tame frizz and flyaway.
Protect against heat damage from hair dryers and heat styling.
Promotes body and shine to hair. Use as a scalp treatment to moisturize dry, flaky skin.
2 oz 
100% Pure Certified Organic Argan Oil

GMO-free, Non-irradiated, Undiluted, Unrefined, Virgin & Cold Pressed, Vegan friendly