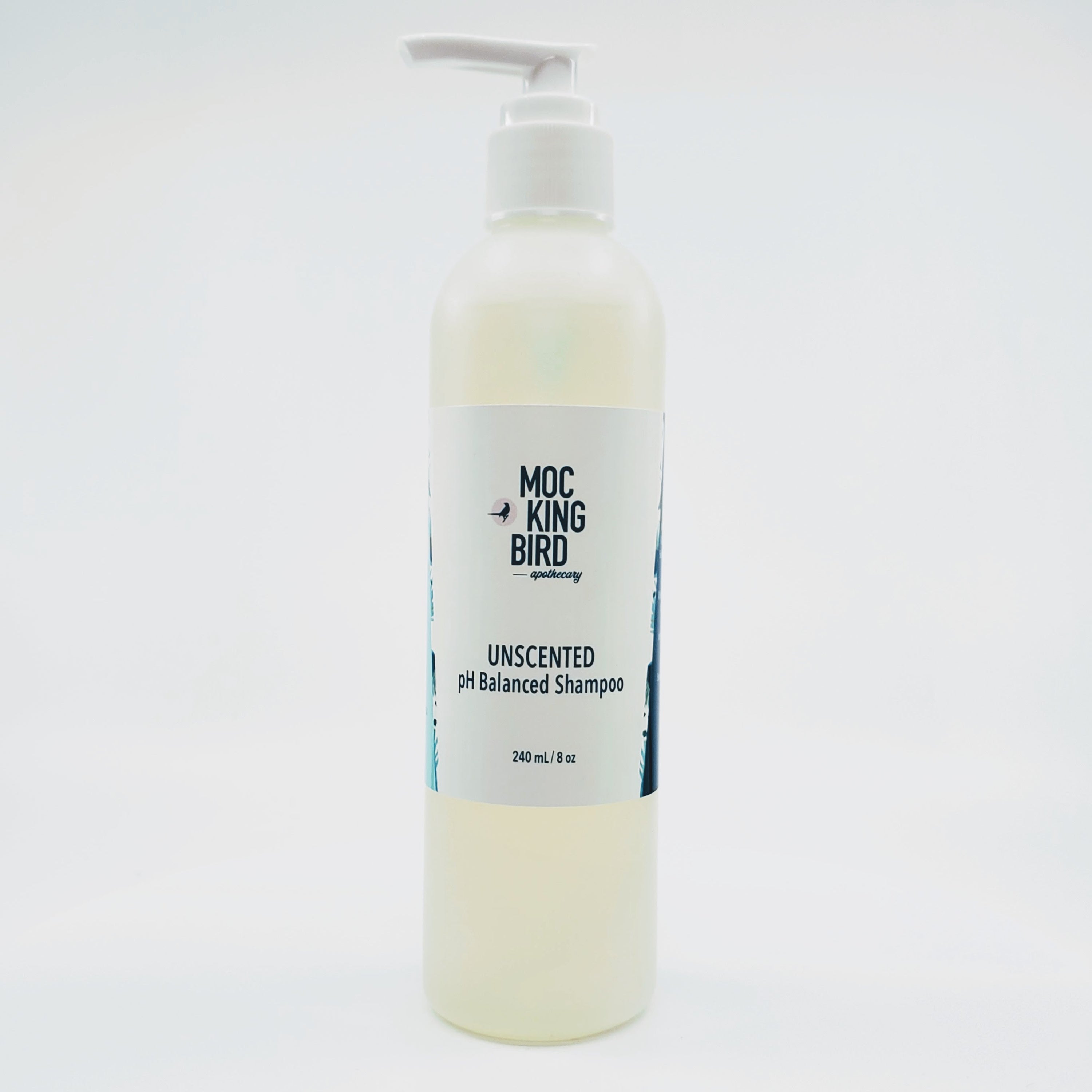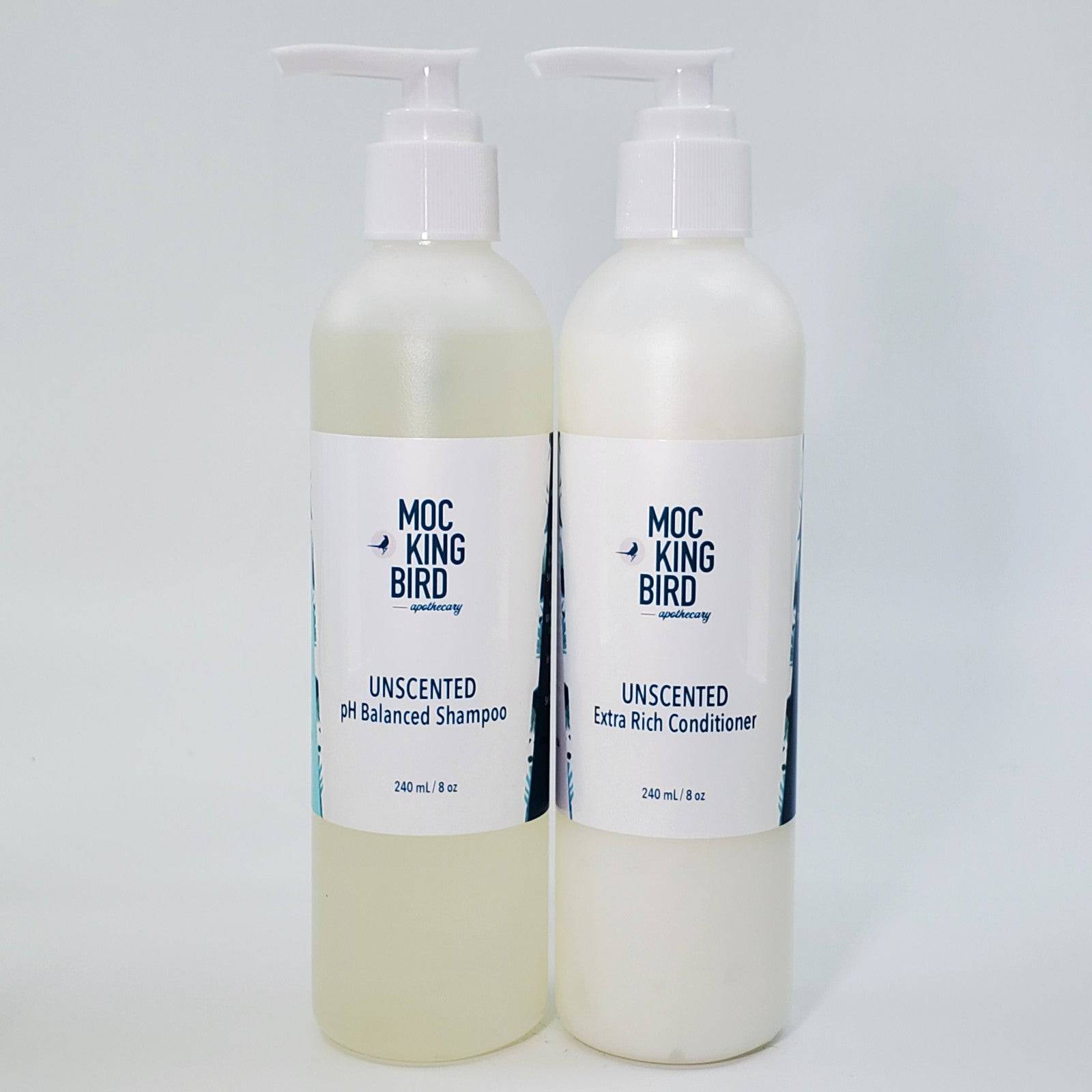 Unscented pH Balanced Shampoo
The Natural Unscented pH Balanced Shampoo is mild and gentle, made with pure essential oils and oat protein. The sudsing action is rich & creamy, making it extra kind to your scalp and hair and without stripping the hair of its natural oils.
Description
Ingredients
Suggested Use
Organic Witch Hazel Hydrosol Water, Organic Helichrysum Hydrosol Water, Organic Tea Tree Hydrosol Water, Organic Rosemary Hydrosol Water, Decyl Glucocide, Laurel Glucocide, Vegetable Glycerin, Sodium Alginate, Amber Extract (gluten free) Oat Protein, Silk Amino Acids, Panthenol DL, Vitamin C, Vitamin E, Vitamin B3, Vitamin B5, Vitamin B6, Lactic Acid, Propanediol (naturally derived preservative), Ethylhexyl Glycerin (naturally derived preservative) and Potassium Sorbate (food grade preservative).
Lather into hair and scalp for 1 or two minutes, rinse completely.
Unscented pH Balanced Shampoo
Rip off
"Hand packaged in small batches in the USA". This is mountain rose herbs shampoo base. All yall did was repackage it. Total rip off.