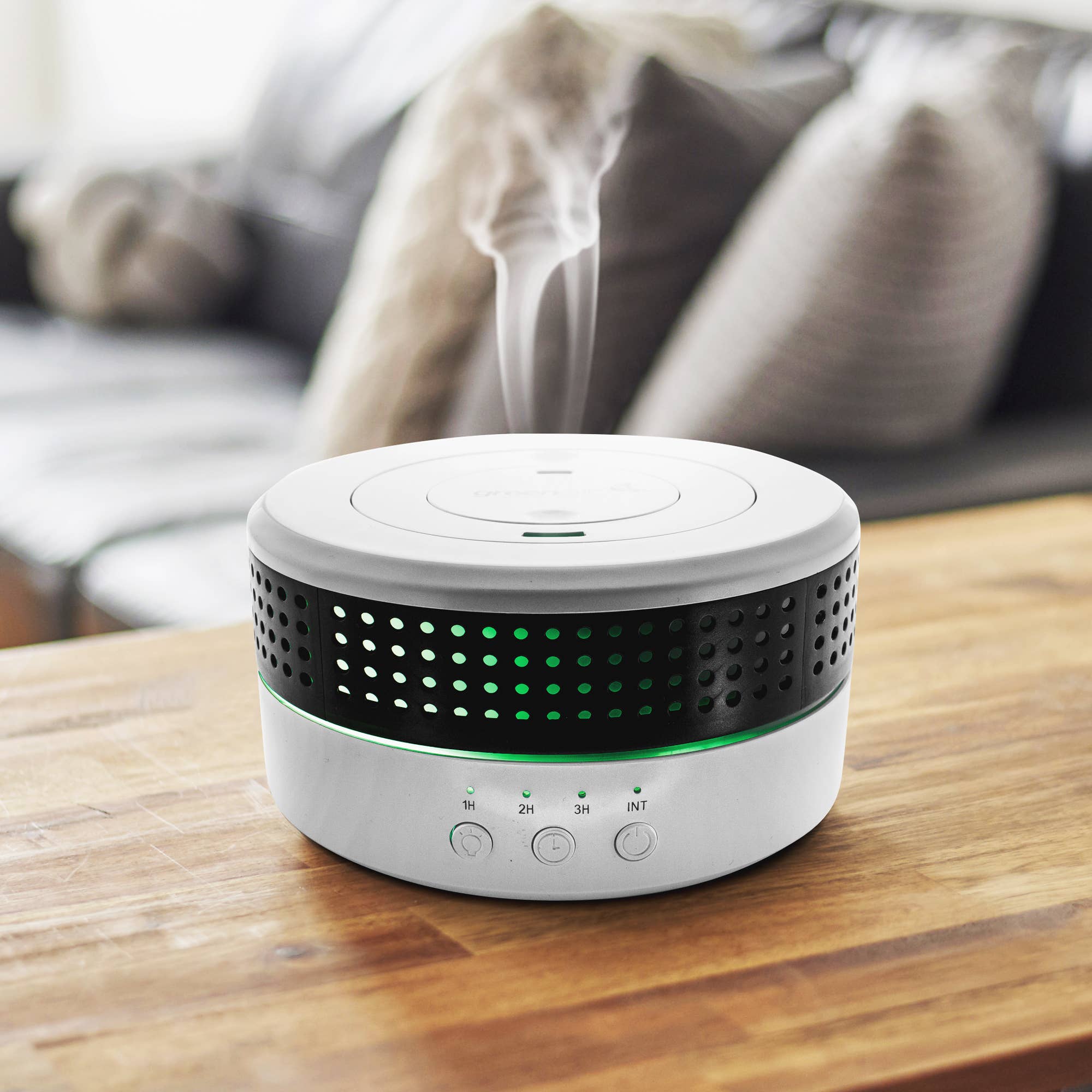 Dual Mist White Essential Oil 360 Diffuser
The 360° White Diffuser is an essential oil diffuser that is designed to improve the scent of any space while creating a peaceful environment. It features three adjustable mist levels, LED mood lighting with 7 color options and up to 6 hours of continuous operation. The 360° White Diffuser is an excellent choice for aromatherapy professionals, delivering the highest quality results.
The 360° Diffuser unites scientific innovation with contemporary design to create the perfect diffuser to complement your home.
It is a power diffuser with dual directional nozzles that will bring hours of essential oil diffusion into your home.
Run Time Continuous Coverage Up To (sq. ft.) 1000 sq. ft.
Dimension 6.6" x 6.6" x 4"
Color Rotating Yes
Dual Mist White Essential Oil 360 Diffuser