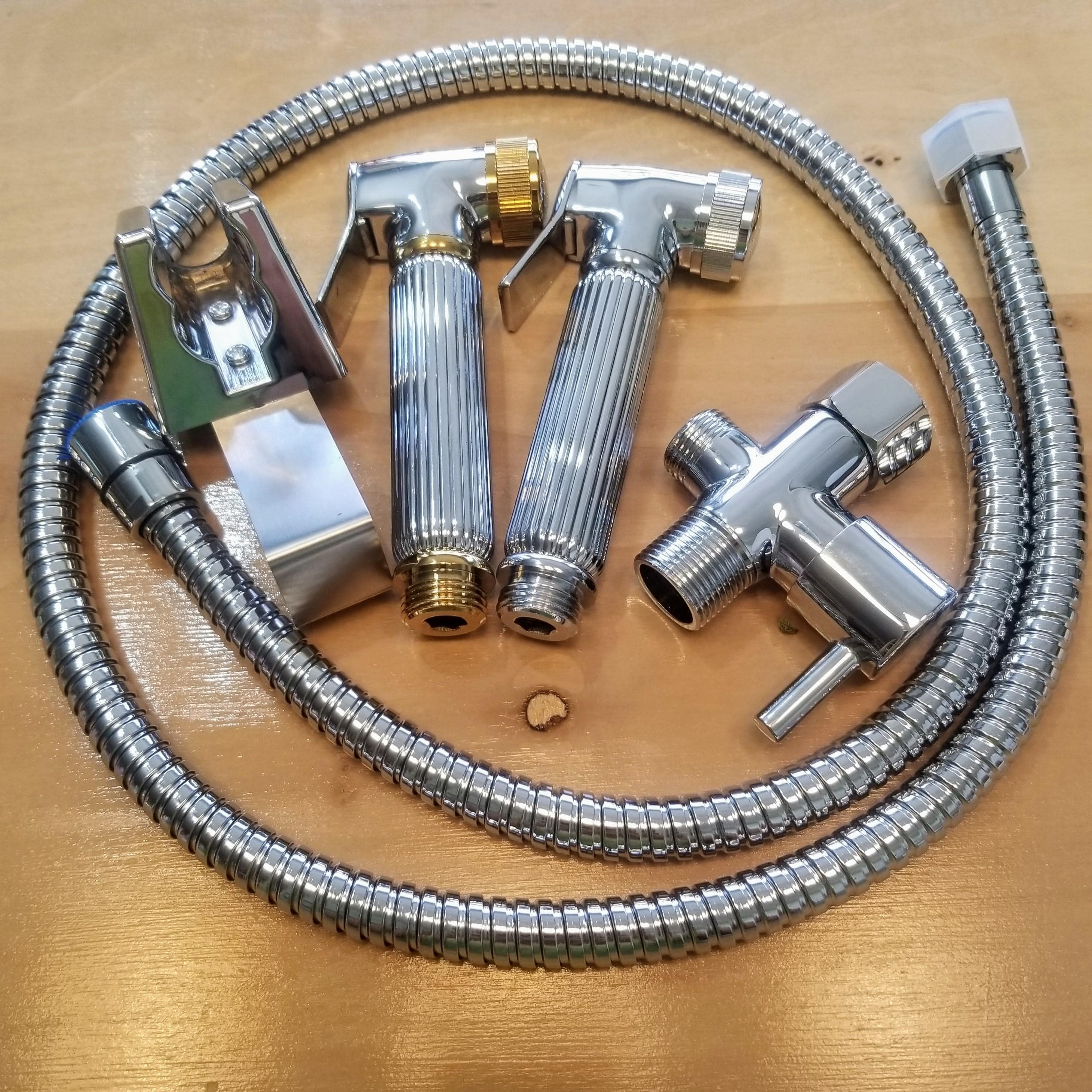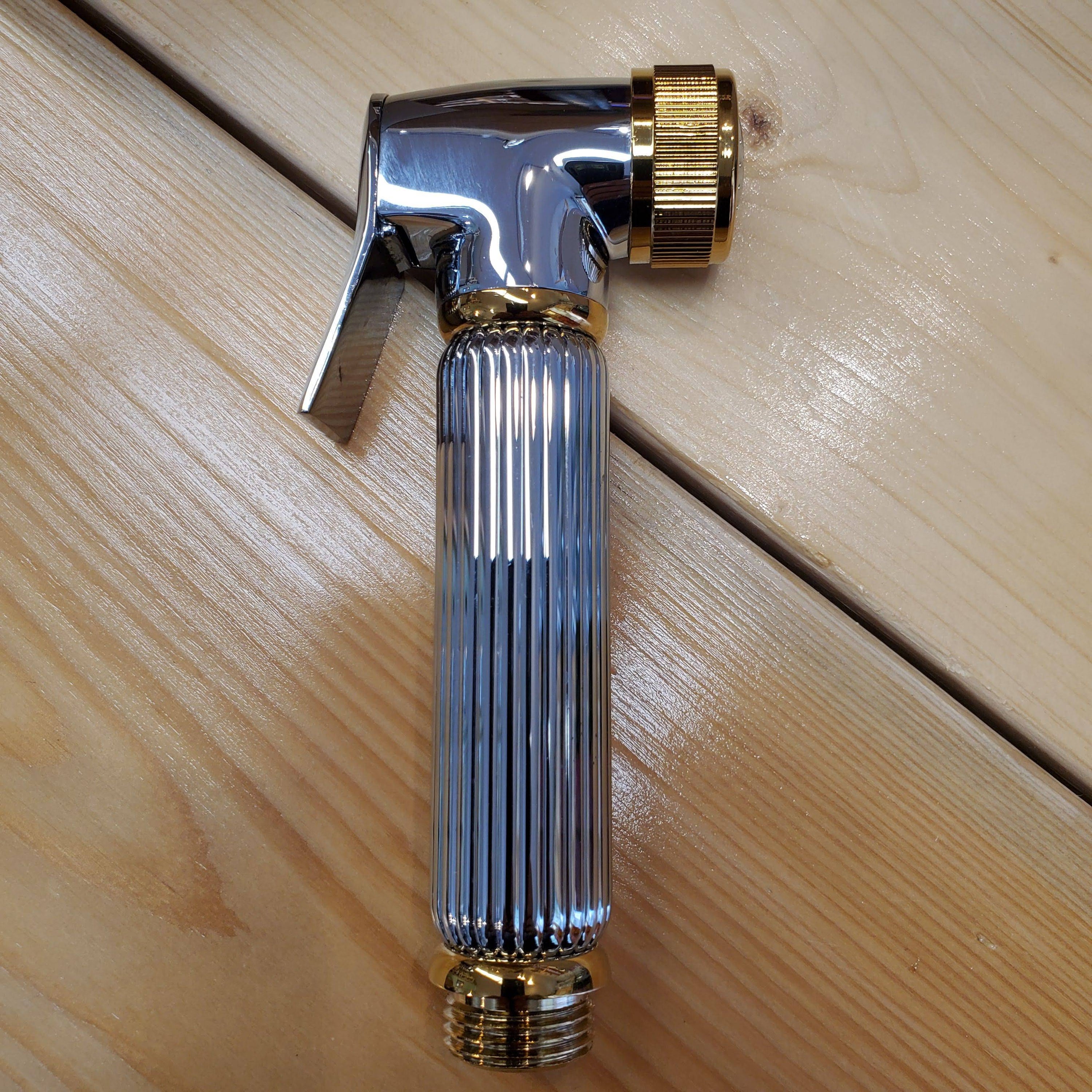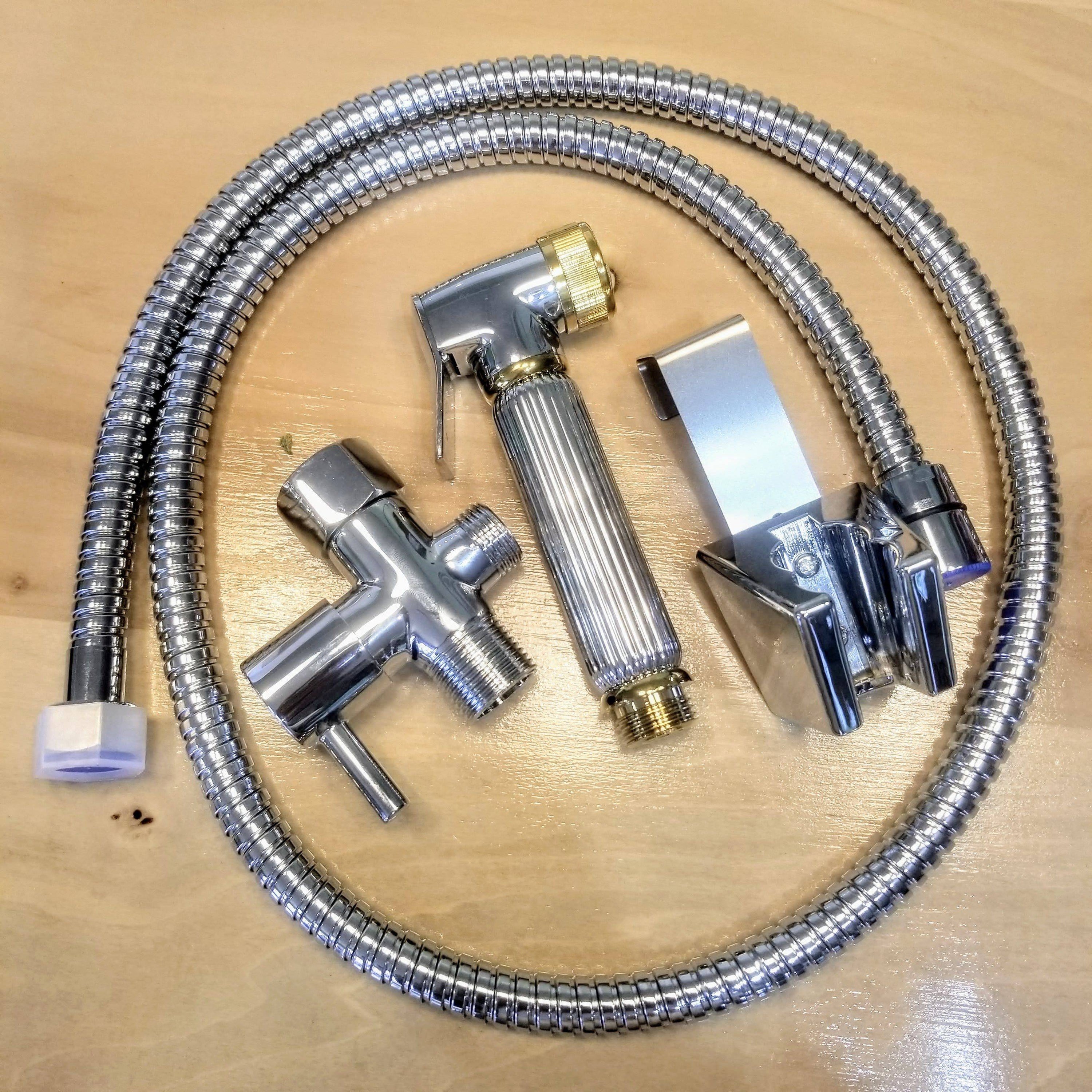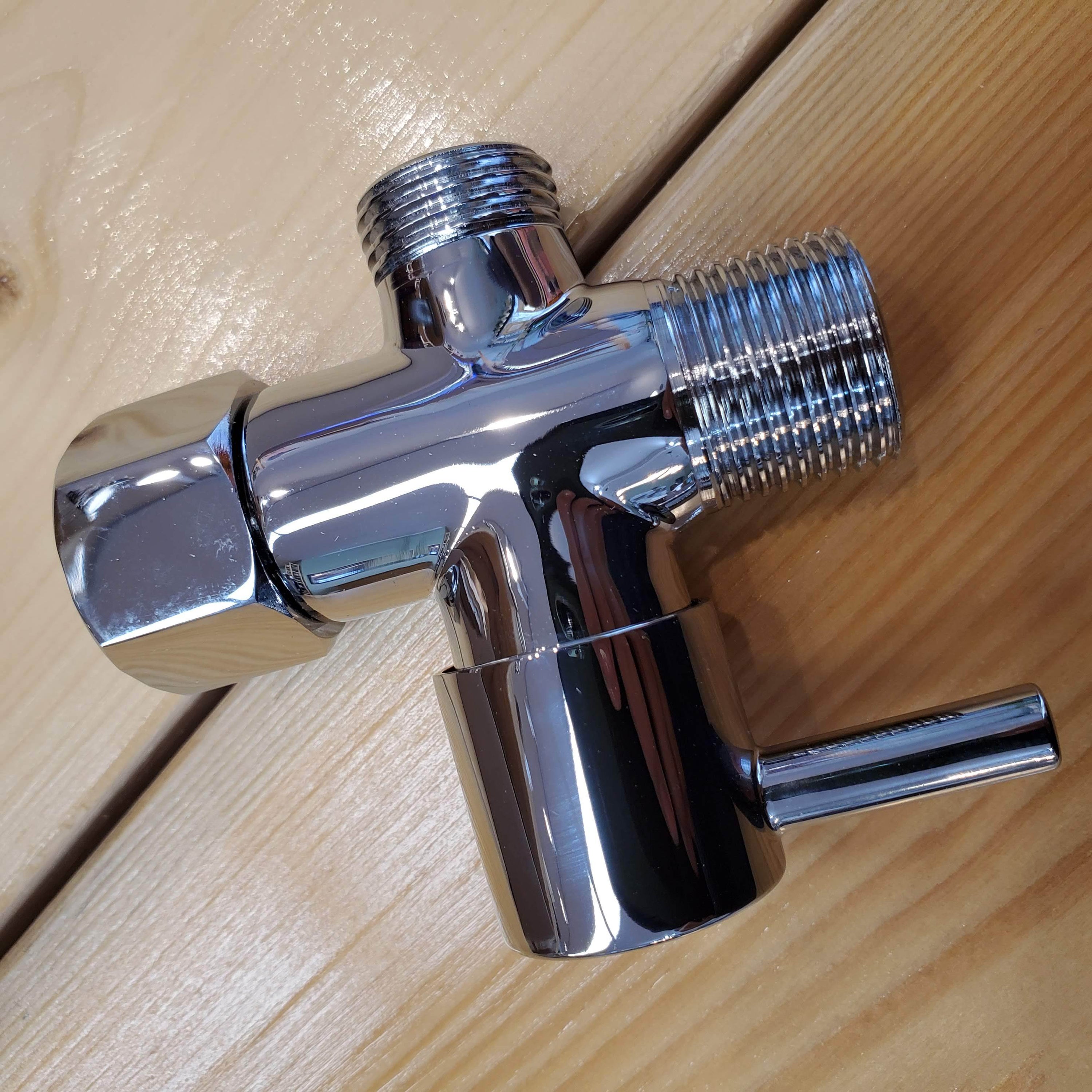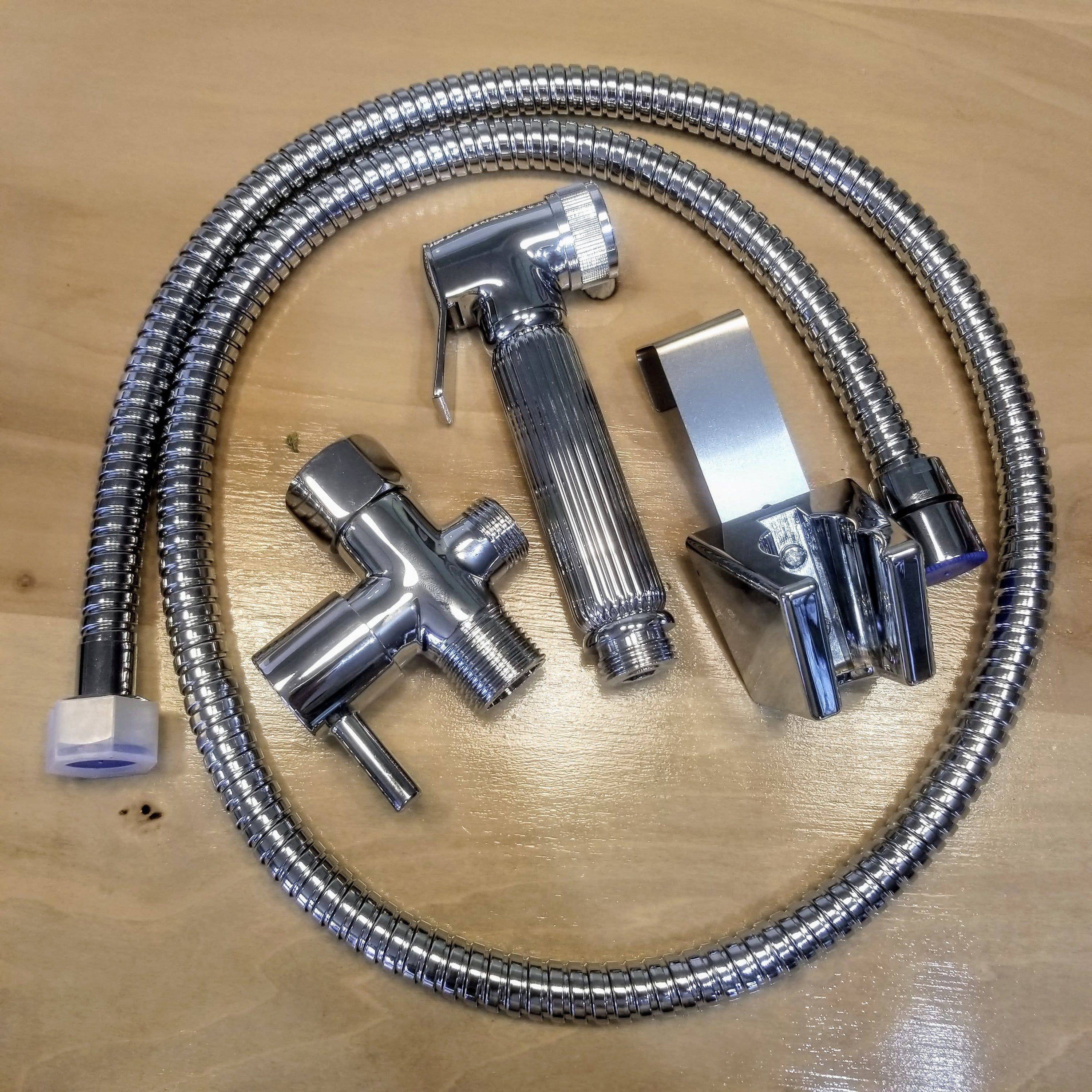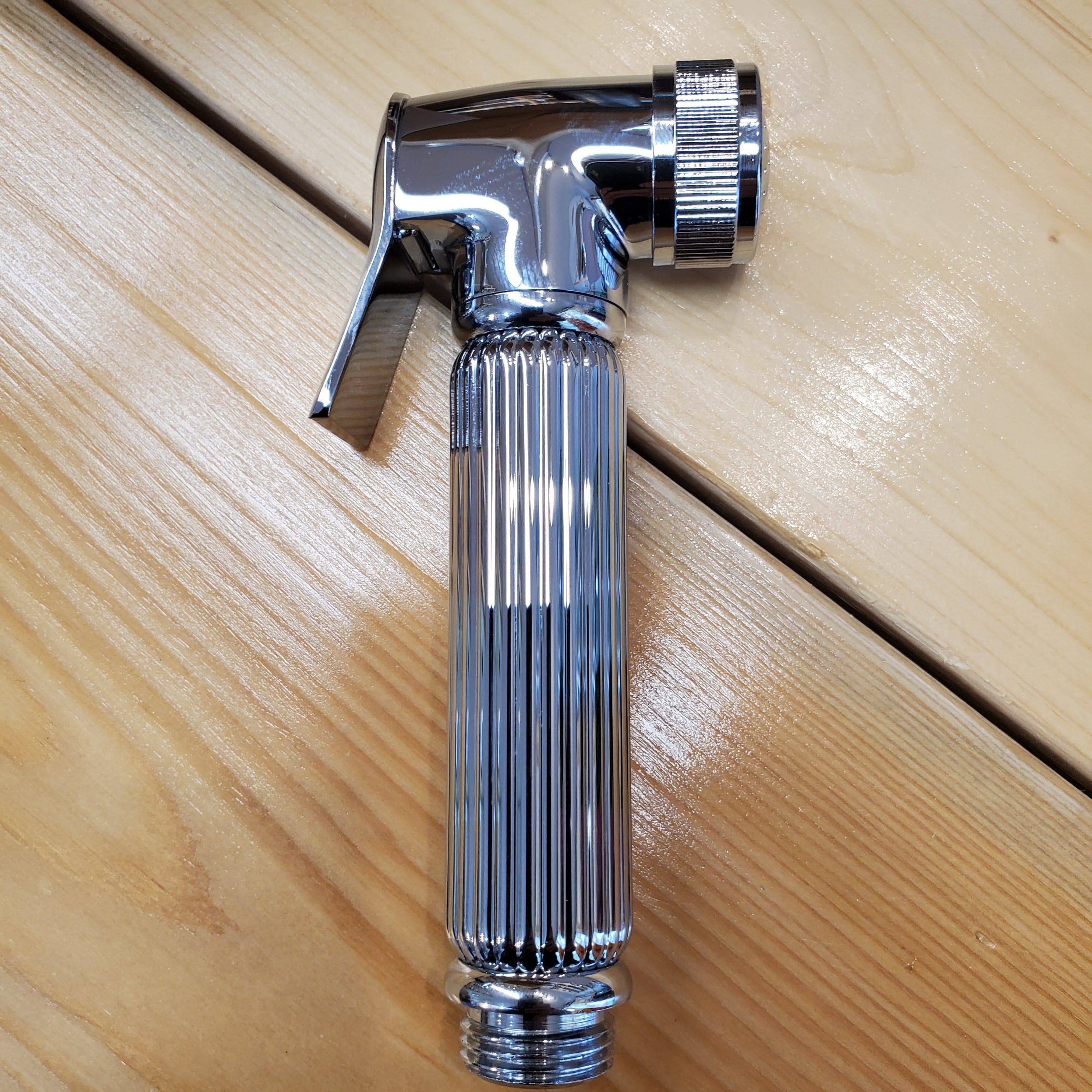 Our hand held bidet with classic styling is designed for years of reliable service. Constructed with all metal triple chrome high lustre brass and precision brass valve with a variable flow control, you will wonder how you lived without it for so long.
Each hand bidet kit includes a hand bidet holder, high-pressure leak proof chrome metal spiral hose, ceramic core on/off valve, and all-metal t-fitting with our exclusive fitting to prevent back flow, that in some localities is a plumbing code requirement.
Each standard (cold water) hand bidet kit is supplied with the following:
High pressure chrome metal spiral hose: Our hoses are specifically designed for use with our hand bidets. Their flexible, approximately 40" in length is designed to withstand more than 4 times your normal household water pressure.

Metal T adaptor valve with on/off valve with filter and back-flow prevention valve: This high quality chrome plated brass fitting with built in on/off valve is designed for US toilets and has an exclusive screen filter not found on other cheap hand bidets. It's easily removed for cleaning and helps to prevent your spray head nozzle from clogging up and leaking when in the off position. The on/off valve seal is a ceramic seal for long life. Also included is a back flow prevention valve exclusive to our hand bidets to eliminate contamination of your water supply.
Hand bidet holder / mounting bracket: Depending on your model, each hand bidet is supplied with a special holder / mounting bracket allowing you to attach the hand bidet to a convenient location within easy reach.
Installation Instructions and Limited Warranty included.