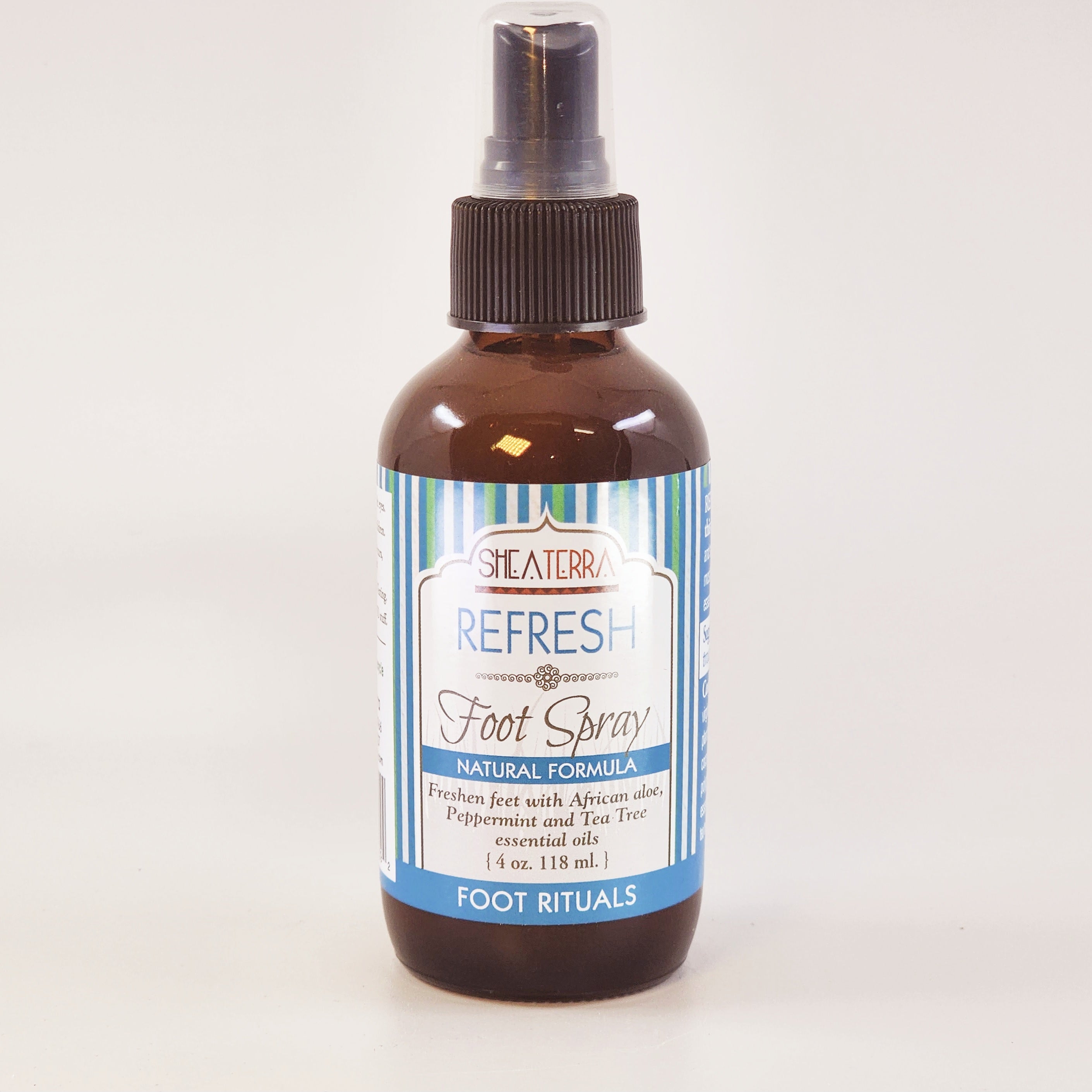 African Aloe Refresh Foot Spray
The incredible African Aloe Refresh Foot Spray deodorizes and cools feet simultaneously. Made from alcohol-free, concentrated witch hazel distillate and the world's most active aloe, African Aloe that work in synergy to refresh hot and battered feet.
Description
Ingredients
Suggested Use
The African Aloe Refresh Foot Spray extinguishes foot woes in seconds with powerful, botanical ingredients. The star of this rejuvenating foot spritz is the mighty African Aloe.
Refresh Foot Spray contains our refreshing peppermint essential oil. It provides feet with the tingly, cool sensation of a popular chocolate covered mint and the powerful blend of peppermint and tea tree essential oils harmoniously cut down on odor.
4 oz
Witch hazel distillate (Hamamelis virginiana), wild harvested African aloe (Aloe ferox), natural plant solubilizer (caprylyl/ capryl glucoside, water, sodium cocoyl glutamate, glyceryl caprylate, citric acid, polyglyceryl-6 oleate, sodium surfactin), peppermint essential oil (Mentha piperita), BCS-OKO Certified Organic tea tree essential oil (Melaleuca alternafolia)
Spray on feet after shower or before putting on socks/ shoes. Repeat 1-2 times daily.
African Aloe Refresh Foot Spray