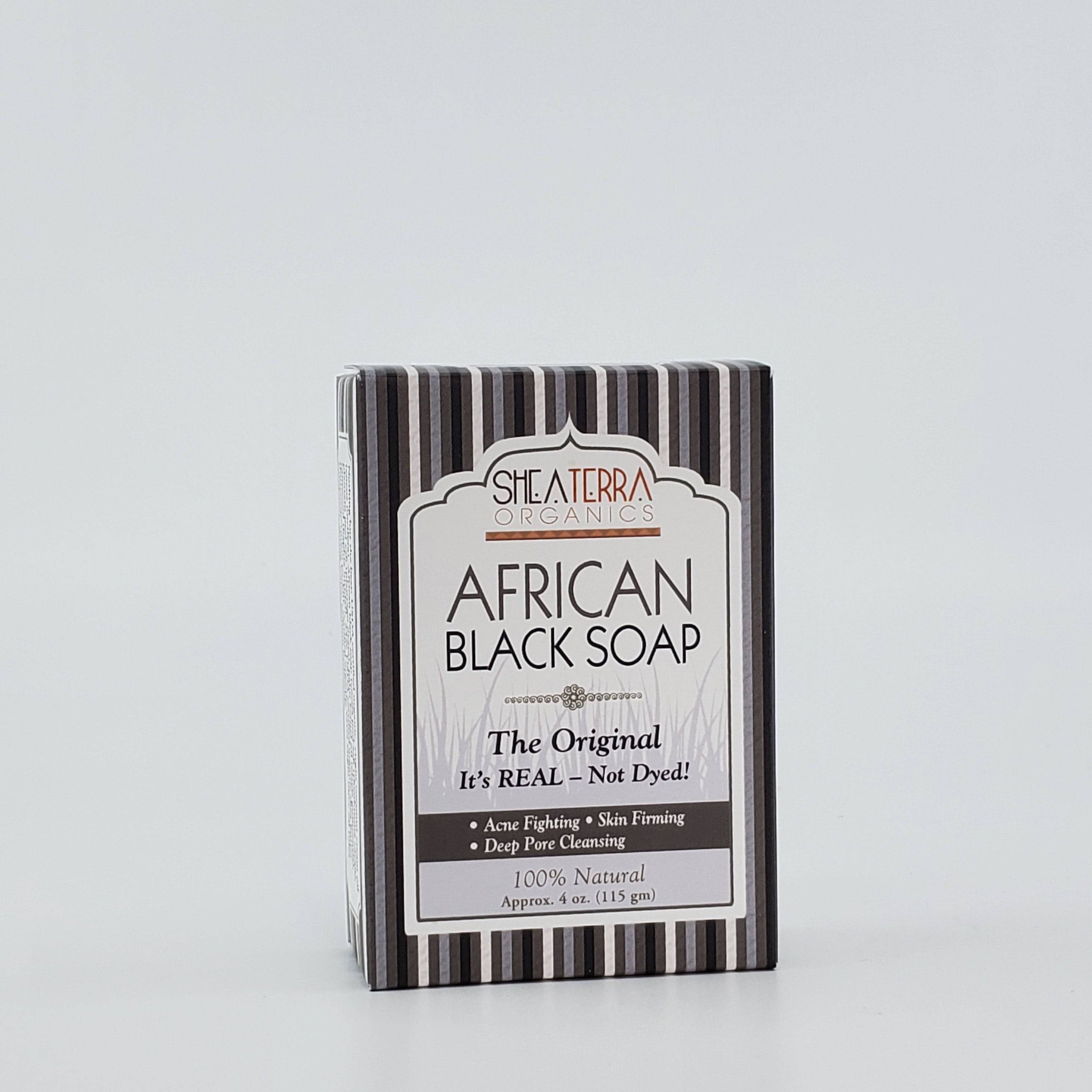 This African Black Soap Bar can help smooth skin and reduce blemishes, naturally breaking down dead skin revealing firmer, younger looking skin with a glow.
Description
Ingredients
Suggested Use
The African Black Soap bar is authentically hand made in Nigeria. The benefits of using this soap bar include:
Its ability to deeply cleanse the skin, help to clear blemishes and acne, as well as provide relief from eczema and psoriasis.

The soap is also said to be helpful in fading scars and stretch marks.

In addition, the african black soap bar can be used as a shampoo and is said to promote healthy hair growth.
4 oz
USDA certified organic, virgin coconut cream oil, African black soap (cocoa pod ash, plantain peel ash, palm oil, camwood), 24% USDA certified organic shea butter, certified organic, extra virgin olive oil, spring water, sodium hydroxide
Use daily for maximum results: Soap may be a little drying at times. Simply apply one of our moisturizing creams, oils or shea nilotica for glowing, younger looking skin.

For Body: Lather bar on skin. For best results leave on a few minutes before rinsing off.

For Face: Lather bar in hand. Apply lather to face. Leave on as mask for approximately five minutes. Repeat for best results.