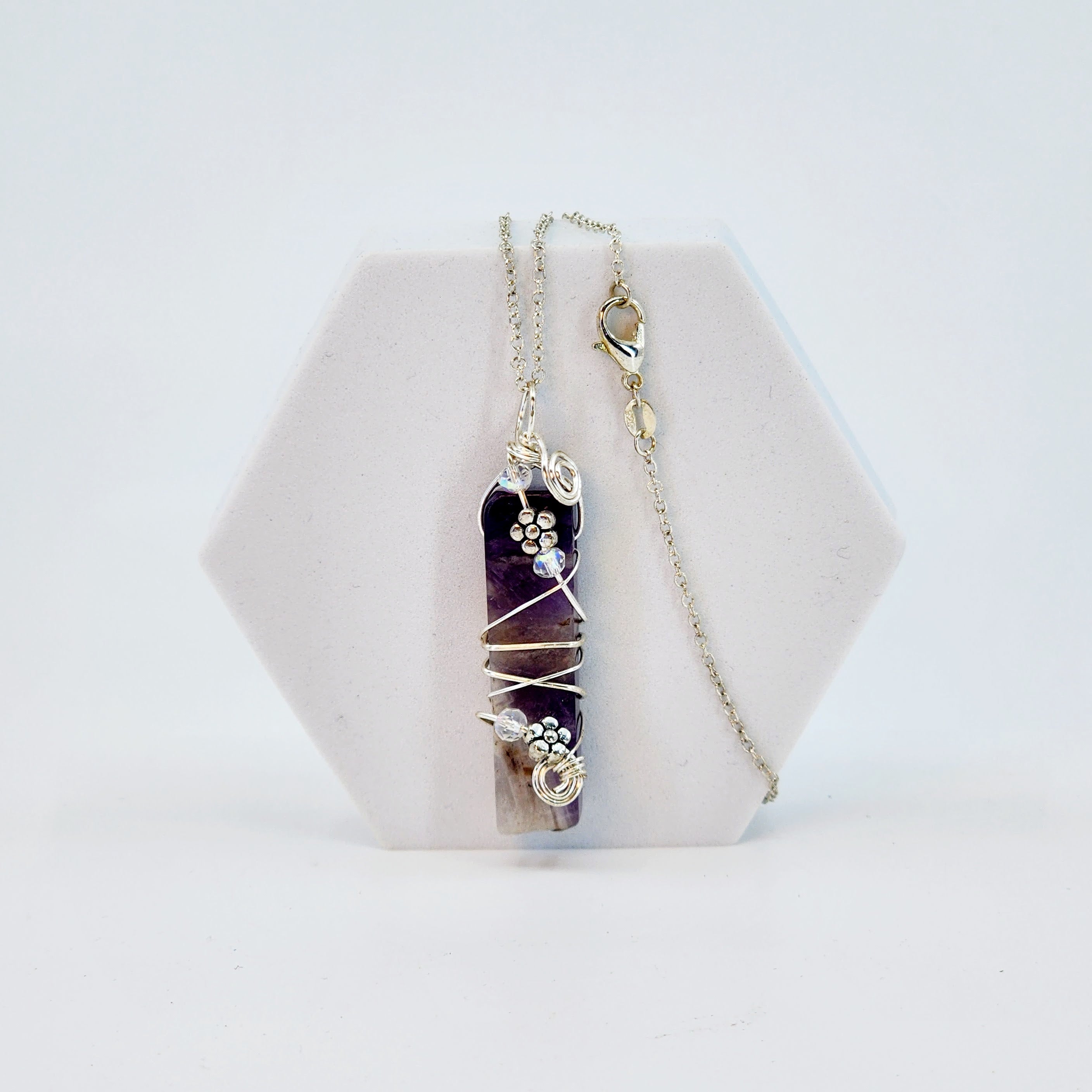 Amethyst Boho Flower Handmade Necklace
Unlock your inner free-spirit with this beautiful Amethyst Boho Flower Necklace! Handcrafted with an amethyst crystal, iridescent glass beads, and silver plated flower beads, this necklace is sure to add a spiritual and Bohemian touch to any look. Stand apart and shine! Amethyst has been used as a healing stone for centuries. It is said to have many benefits, including the ability to relieve stress and anxiety, improve sleep, and promote calmness and peace. Amethyst is also said to support the immune system and help purify the blood.
Wearing Amethyst is said to bring a number of benefits, both physical and mental. Amethyst is thought to be helpful in relieving stress and anxiety, as well as promoting calmness and peace. The stone is also said to improve sleep and support the immune system. Additionally, some people believe that amethyst can help to balance the mind, body, and spirit. 

This necklace is perfect for crystal healing and boho hippie style!
Crystal approx. range of 1.5-2.5in
Silver plated chain approx. 18-20in 
Amethyst Boho Flower Handmade Necklace