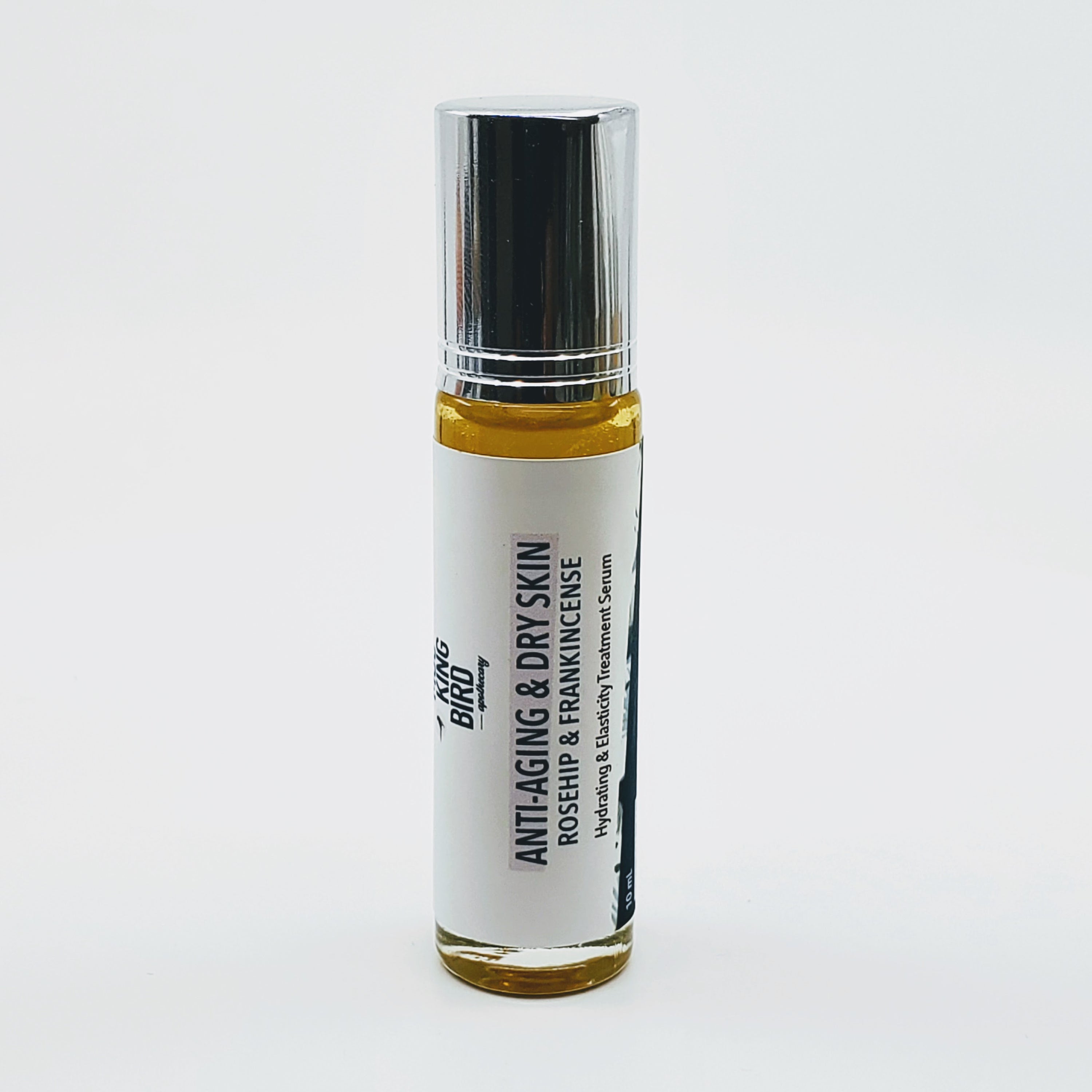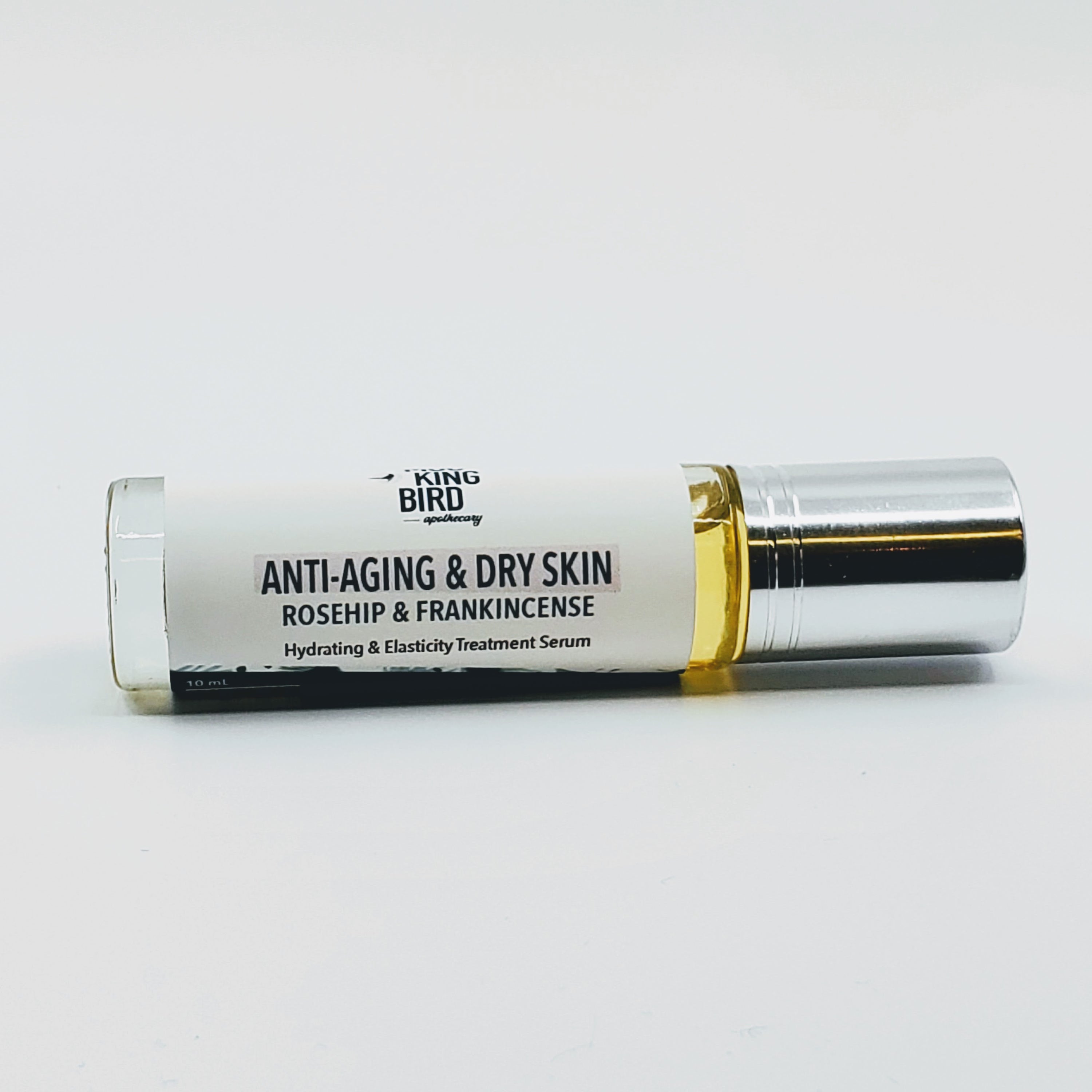 Anti-Aging Dry Skin Treatment Serum Rollerball
The Anti-Aging Dry Skin Treatment Serum penetrates deeper to deliver plant-based ingredients that will lead to a nourished complexion, regenerating new cell growth and smoothing the appearance of fine lines and wrinkles especially for dry, aging skin.
Description
Ingredients
Suggested Use
The Anti-Aging Dry Skin Treatment Serum contains a powerhouse of plant-based ingredients:
Lotus Flower Extract helps control our sebum production, balancing out oily skin, while also hydrating and improving elasticity.
Golden Jojoba Oil has anti-inflammatory properties and works great for dry, aging, oily, normal, or acne-prone skin.
Rosehip Seed Oil softens and smooths out the skin beautifully. It improves the texture of skin and calms redness and inflammation.
Vitamin E Oil is powerhouse for anti-aging, brightens & evens skin tone and can help calm acne-prone skin and help minimize any discoloration due to blemishes
Patchouli is used to reduce wrinkled or chapped appearance. It promotes new cell growth and smooths the appearance of fine lines and wrinkles.
Frankincense is known for rejuvenating damaged skin while its natural astringent properties balance oil production fighting bacteria and  blemishes, while "tightening" and strengthening skin, improving tone and elasticity. 
Palmarosa can fight signs of aging like fine lines and wrinkles and can be helpful for balancing dry, oily and combination skin types
Lavender is used to soothe and cleanse common cuts, bruises, and skin irritations along with helping to lighten the appearance of age spots and scars
10 mL 
Lotus Flower Extract, Golden Jojoba Oil, Rosehip Seed Oil, Vitamin E Oil, Essential oils of Patchouli, Palmarosa, Frankincense and Lavender
Shake well before use. Roll on to the delicate areas of your face anytime skin needs a boost in moisture and treatment for fine lines. Massage gently with finger in circular motion at end of the day for a deeper treatment.
Anti-Aging Dry Skin Treatment Serum Rollerball