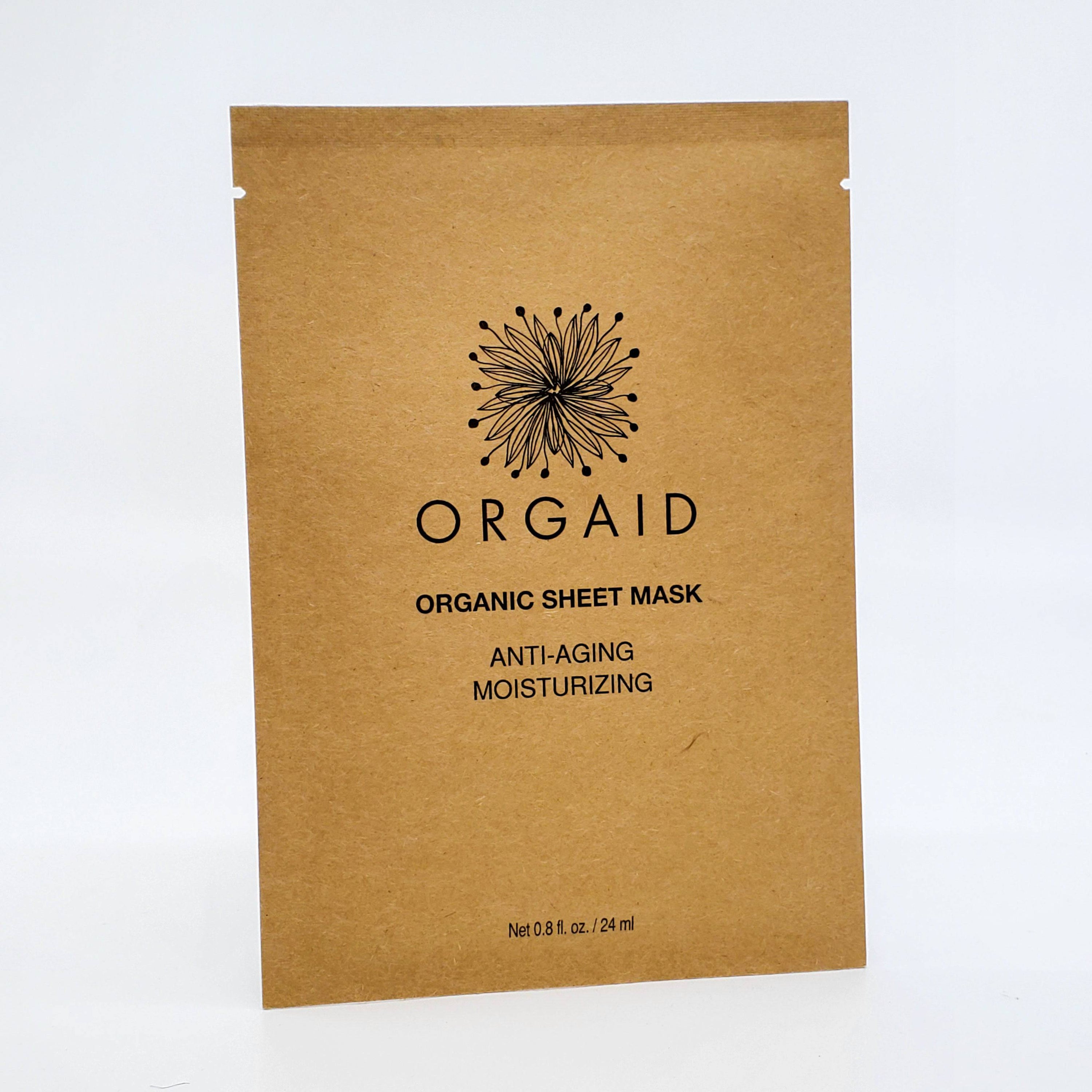 Anti-Aging & Moisturizing Face Sheet Mask
The Anti-Aging & Moisturizing Face Sheet Mask is packed with nutrients that will help reduce wrinkles and fine lines associated with the signs of aging, minimize pores, soothes redness, treat hyperpigmentation and helps restore your skin barrier to ensure your skin stays to hydrated as you begin to age.
Description
Ingredients
Suggested Use
The benefits of some of the powerful ingredients in the Anti-Aging & Moisturizing Face Sheet Mask are
Niacinamide / Vitamin B3

 reduces helps restore skin barrier

Aloe Vera 

helps moisturize and calm skin

Witch hazel 

reduces swelling and blemish

Hyaluronic Acid 

hydrates skin
Tips: 
Use the organic sheet masks 1-2x per week (20-30 mins) to give your skin an at-home spa treatment.
Prior to using, pop your sheet mask in the fridge for a cooling effect.
Don't forget to apply all that extra serum in the pouch to your neck and chest
Stop use if allergic reactions or rashes occur
Water, Organic Aloe Vera Leaf Juice, Witch Hazel Distillate, Niacinamide (Vitamin B3), Kosher Vegetable Glycerin, Lactobacillus Ferment, Hyaluronic Acid, Maltodextrin, Arginine, Xanthan Gum, Organic Willow Bark Extract, Organic Lavender Extract, Organic Rosemary Extract, Organic Horsetail Extract, Organic Green Tea Extract

Made with USDA Certified Organic ingredients and "Ecoderma" fabric that is made with advanced technology to help soak in the serum deeper into skin.

Does not contain parabens, formaldehyde, alcohols, phthalates, sulfates, fragrance, animal testing, chemical preservatives
1. Start off by cleaning your skin with a mild facial cleanser followed with a toner. Place the sheet mask onto your face, making sure the mask's fabric is applied correctly by gently arranging it to fit around your eyes, nose and lips.
2. Leave the sheet mask on for 10-20 minutes.
3. Finally, discard the used mask and massage the remaining liquid into the skin in upward circular motions.
4. You'll also need to finish with your favorite moisturizer to lock in the skincare ingredients.
Anti-Aging & Moisturizing Face Sheet Mask