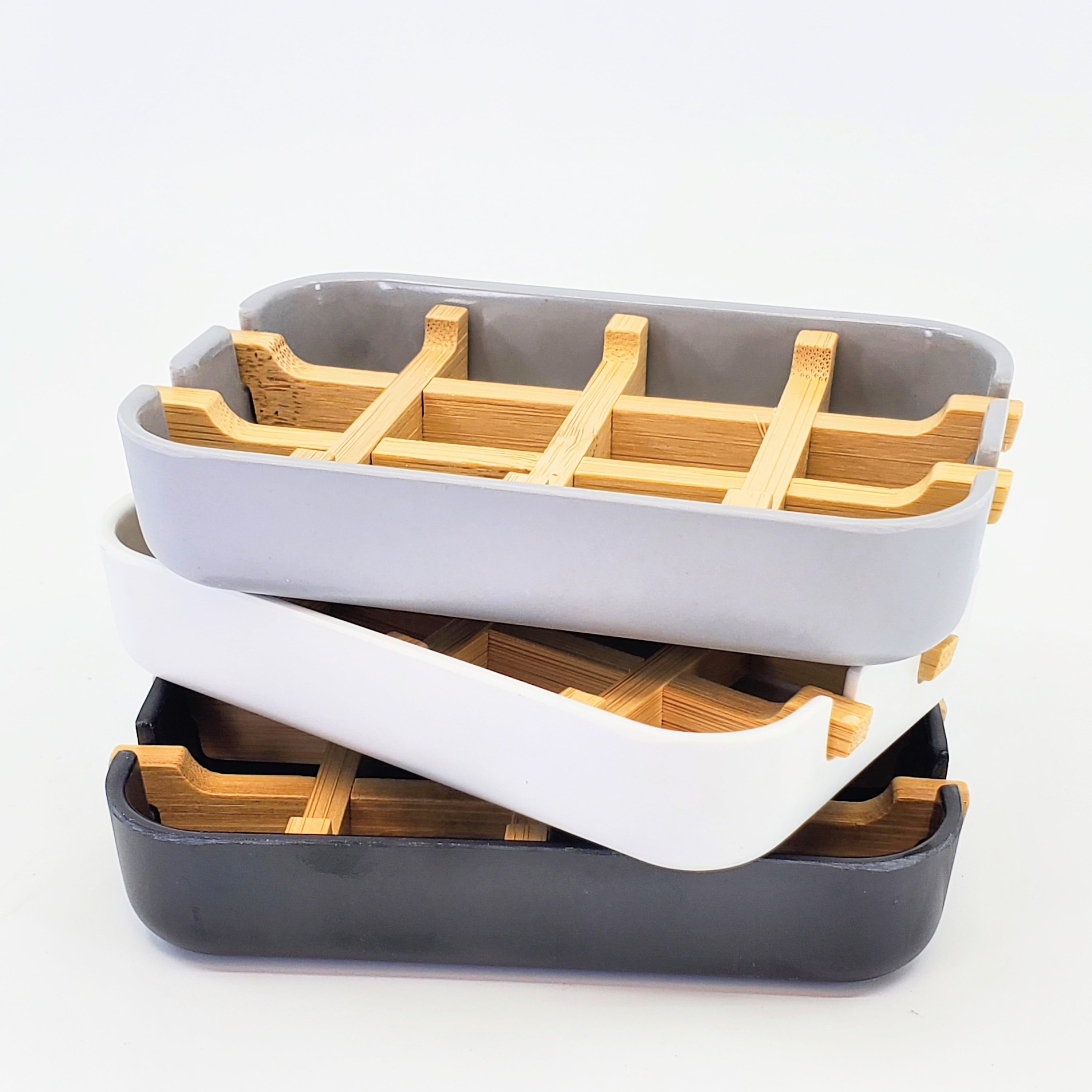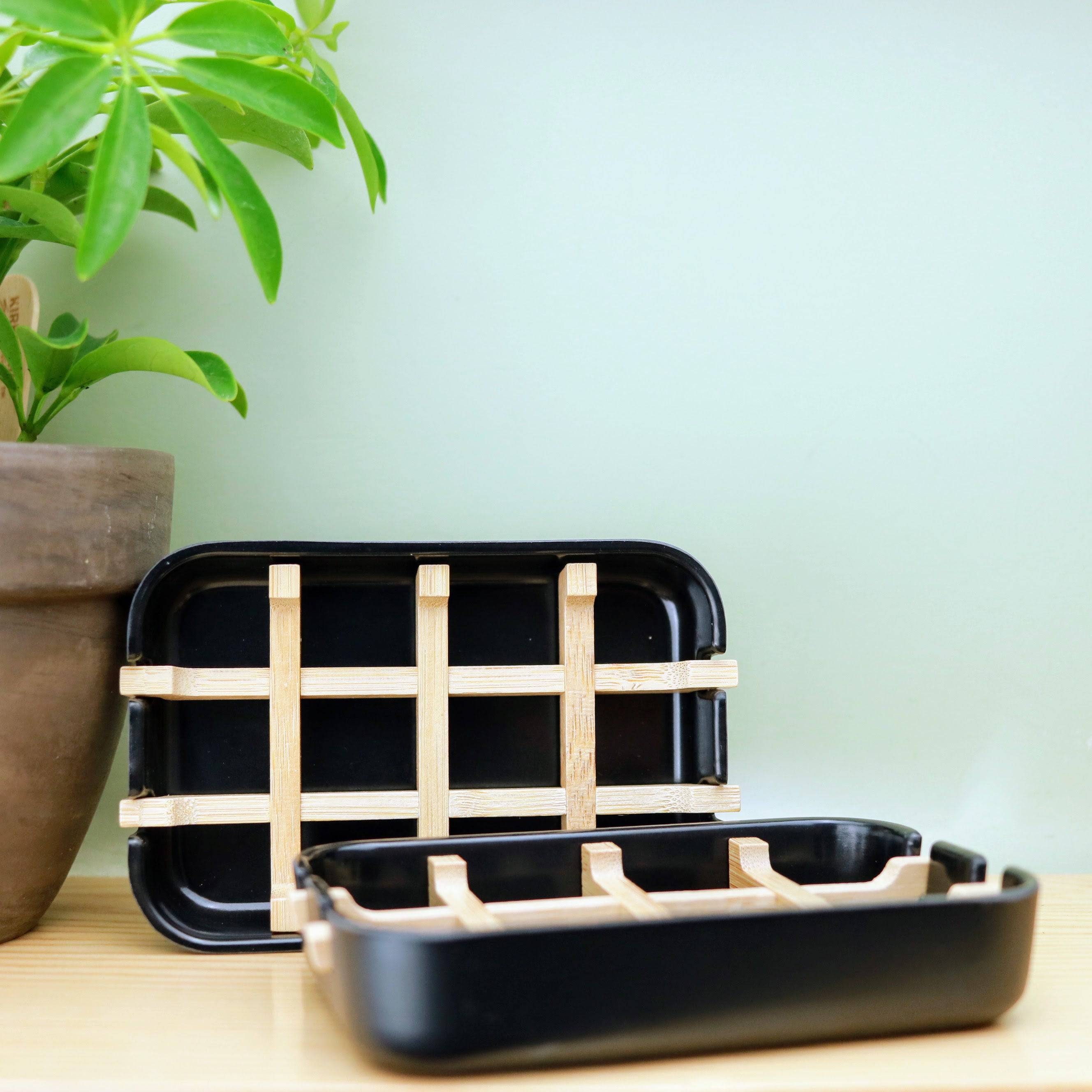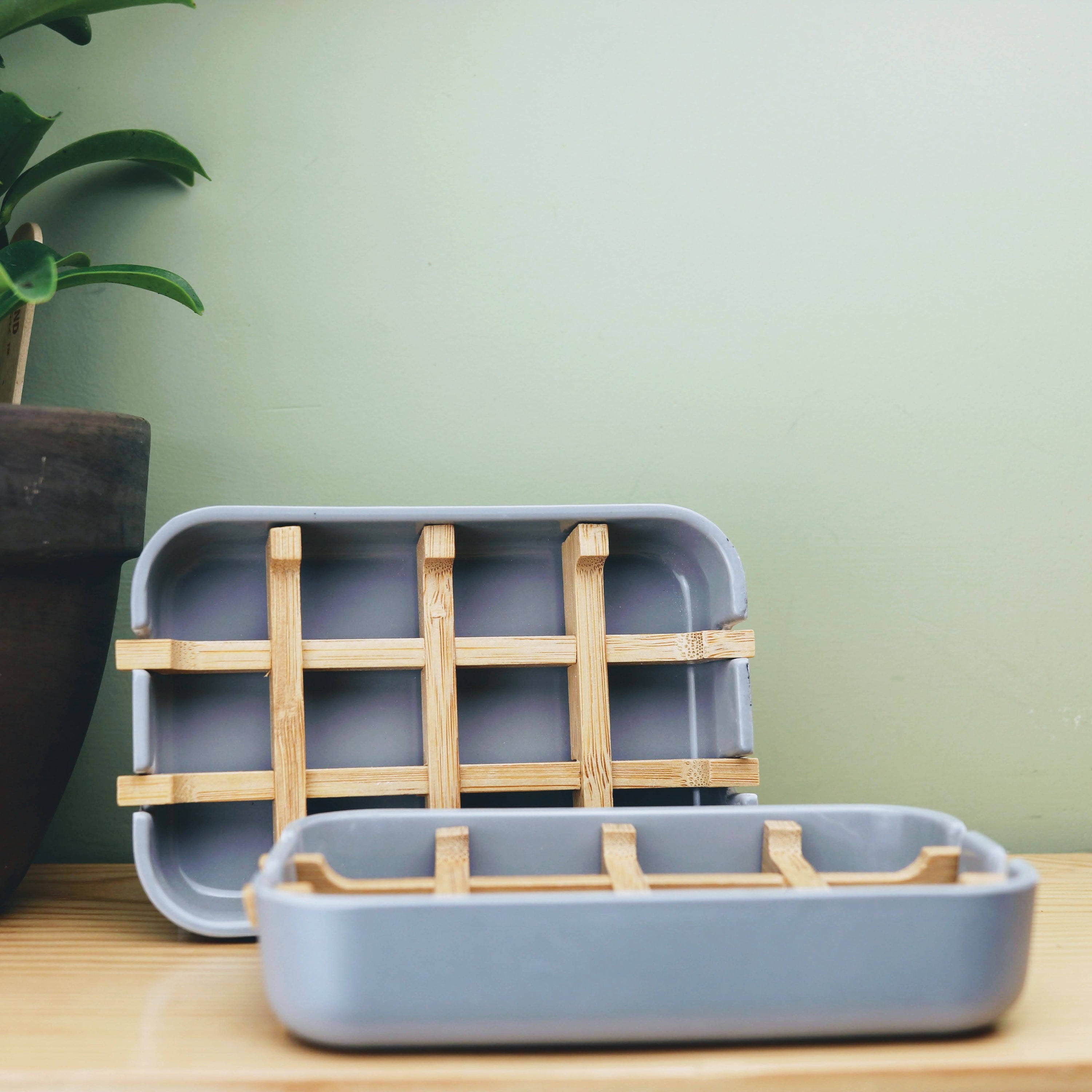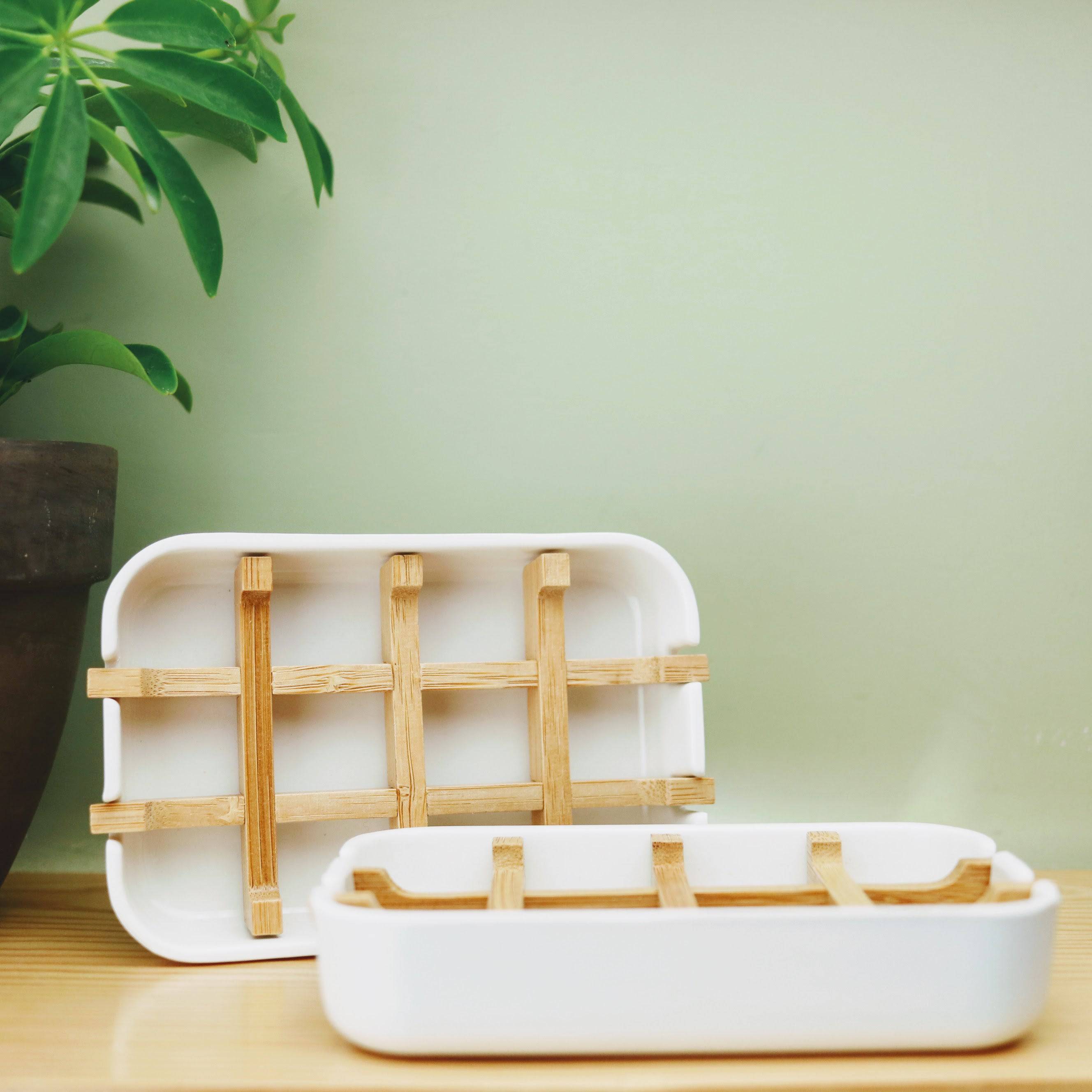 Bamboo Fiber & Cornstarch Compostable Soap Dish
Enjoy environment-friendly guilt-free living with this compostable soap dish! Crafted with sustainable bamboo fiber and cornstarch, it's durable, compostable, and naturally biodegradable. The bamboo grid to help keep soap dry and ready to use. Live clean and green with this eco-friendly solution!
This Compostable Bamboo Fiber Soap Dish is made from bamboo fiber and cornstarch and has a removable bamboo grid that holds the soap. This dish quickly drains water off of your soaps to help them last longer, and catches all the water in the tray below without making a mess on counter tops.

This soap dish is 100% biodegradable, compostable and zero waste! At the end of its life, the soap dish can buried in the ground and it will completely degrade in 2 years or less.
Each dish measures 5" long x 3 3/8" wide x 1" tall.
The bamboo insert measures approx. 4" x 2.5".
Bamboo Fiber & Cornstarch Compostable Soap Dish