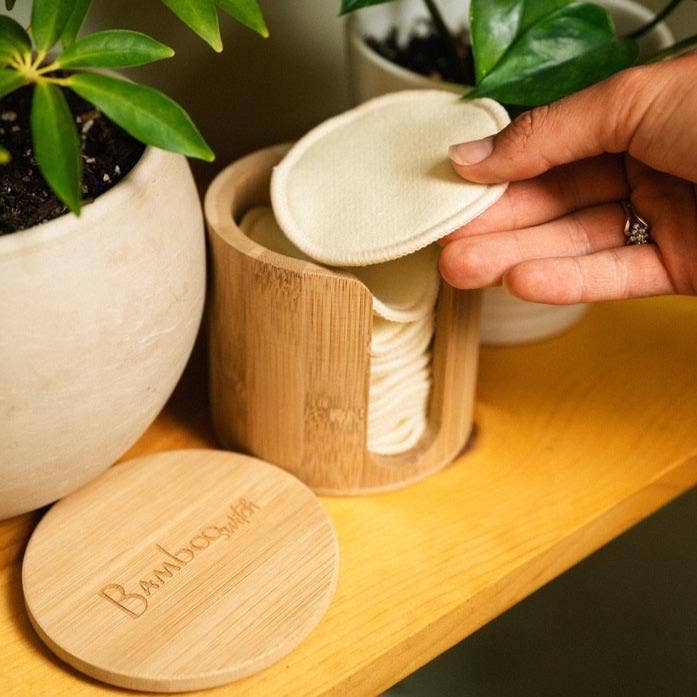 Bamboo Holder for Facial Rounds
Display your reusable facial rounds in this elegant Bamboo Holder! A stylish addition to any bathroom, it will keep your rounds neat and dust-free. It's the perfect way to bring a sense of peace and order to your clutter-free bathroom. Enjoy a spa-like atmosphere at home and make your beauty routine a breeze.
Say goodbye to single-use cotton rounds with this reusable bamboo holder for your favorite face cloths! The stylish, environmentally friendly design is perfect for keeping cloths clean and within reach. Make a conscious choice with this holder – the perfect accessory for your bathroom.
3.75" in height 3.5-3.75" in diameter 
Bamboo Holder for Facial Rounds