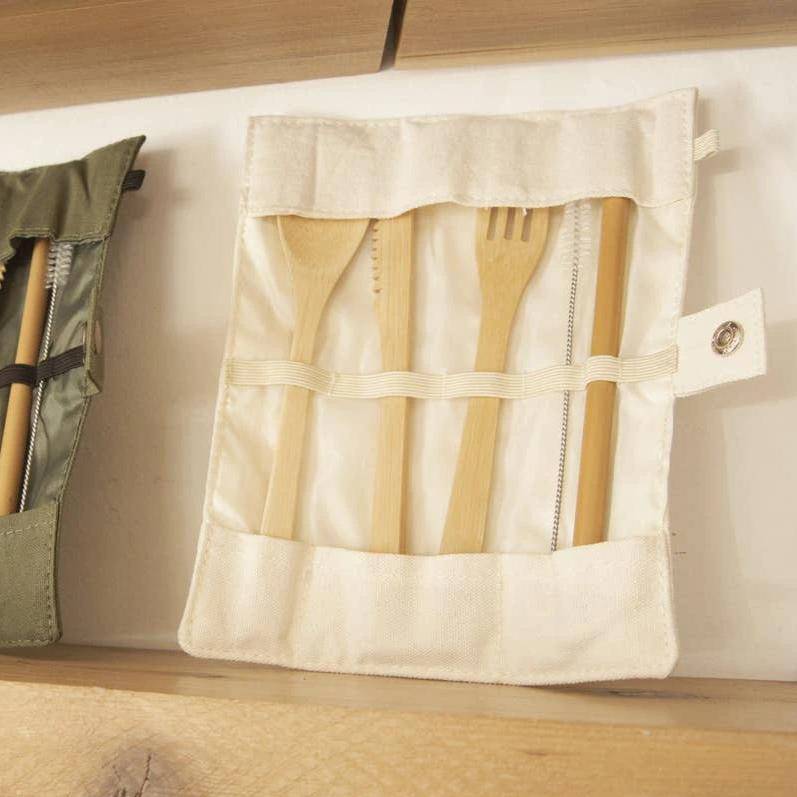 Bamboo Utensil Canvas Wrap Set
This Bamboo Utensil Canvas Wrap Set is ideal for anyone looking for a sustainable, eco-friendly utensil set. The bamboo construction ensures that it is lightweight and durable, offering superior strength and longevity, while the canvas wrap provides an attractive, neat way to carry and store the utensils. Enjoy a more sustainable lifestyle with this set.
Stop throwing away plasticware when you are out and about. This eco-friendly, zero waste utensil set includes one canvas wrap, a bamboo fork, bamboo spoon, bamboo knife, bamboo straw and a straw cleaning brush.
Bamboo Utensil Canvas Wrap Set