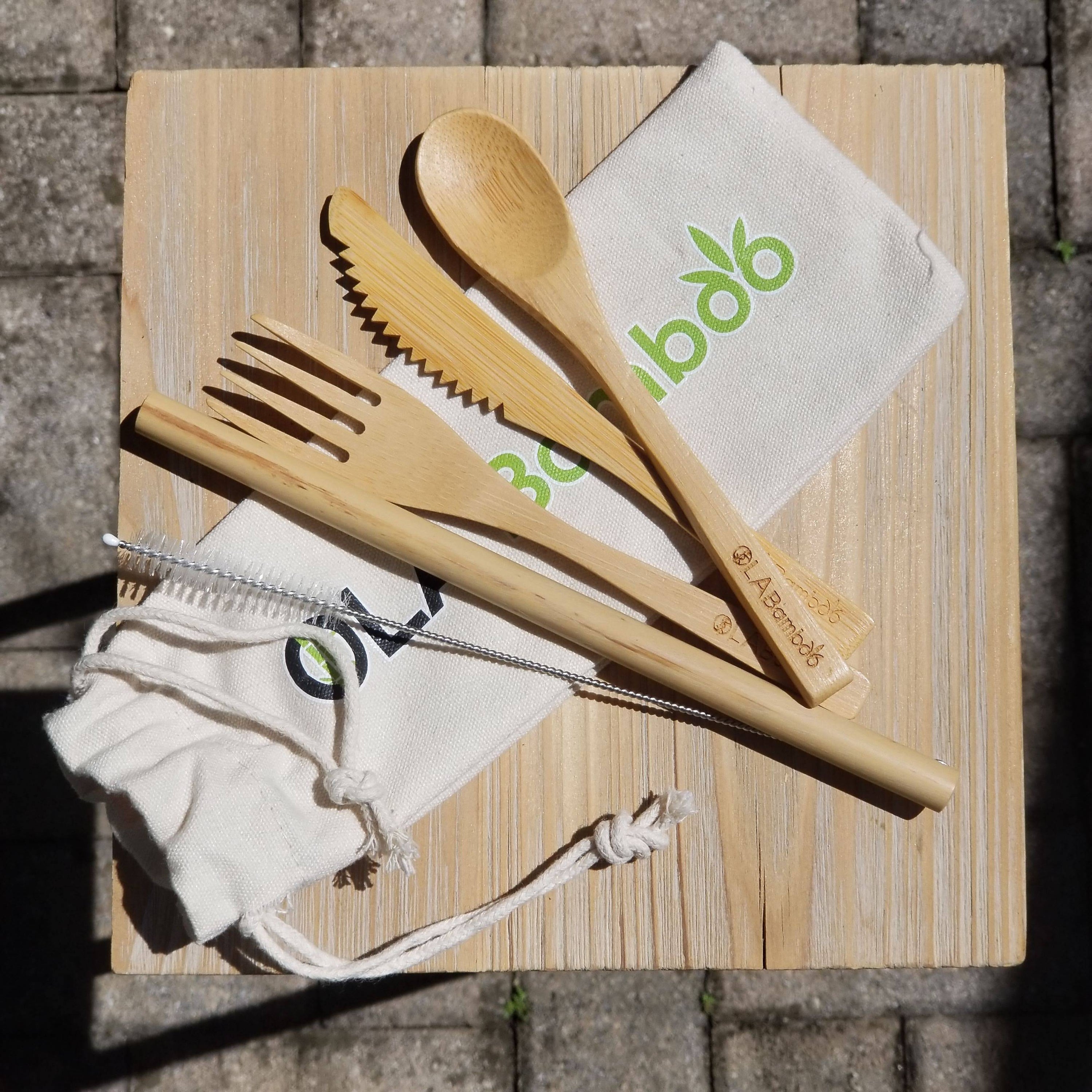 Bamboo Utensil Set in Canvas Bag
This stylish, reusable bamboo utensil set is a great addition to any sustainable lifestyle. Each set comes in a convenient canvas bag and includes a fork, spoon, knife, straw and cleaning brush, making it perfect for any meal. Featuring a lightweight design and natural, eco-friendly materials, this set is the ideal choice for sustainable dining.
Bamboo is 100% natural and biodegradable, and can be easily regenerated within 3 to 5 years. At the end of its life, bamboo goes back to nature through the process of decomposition quickly.  
When you replace plastic utensils with our reusable bamboo utensil set, not only are you environmentally conscious, but you join 1 billion other people on this earth that care about our earth. 
Other great characteristics of bamboo: 
Very light and super trendy
Long service life
Bamboo forests absorb 35% more carbon dioxide than a regular mixed forest
Bamboo cultivation is done without using pesticides or insecticides
Protects soil structure and keep them intact
Bamboo contains antibacterial properties, with anti-fungal effect
Produces 35% more oxygen as compared with other plants
Sturdy and sustainable
Set includes: 1 bamboo straw with 1 cleaning brush, 1 fork, 1 knife, and 1 teaspoon made of bamboo along with a travel bag. Perfect for lunch boxes, the office, travelling, or at home*.
*Wash straw before first use. Do not wash in dishwasher to ensure durability. Let dry completely before storing. 
Bamboo Utensil Set in Canvas Bag