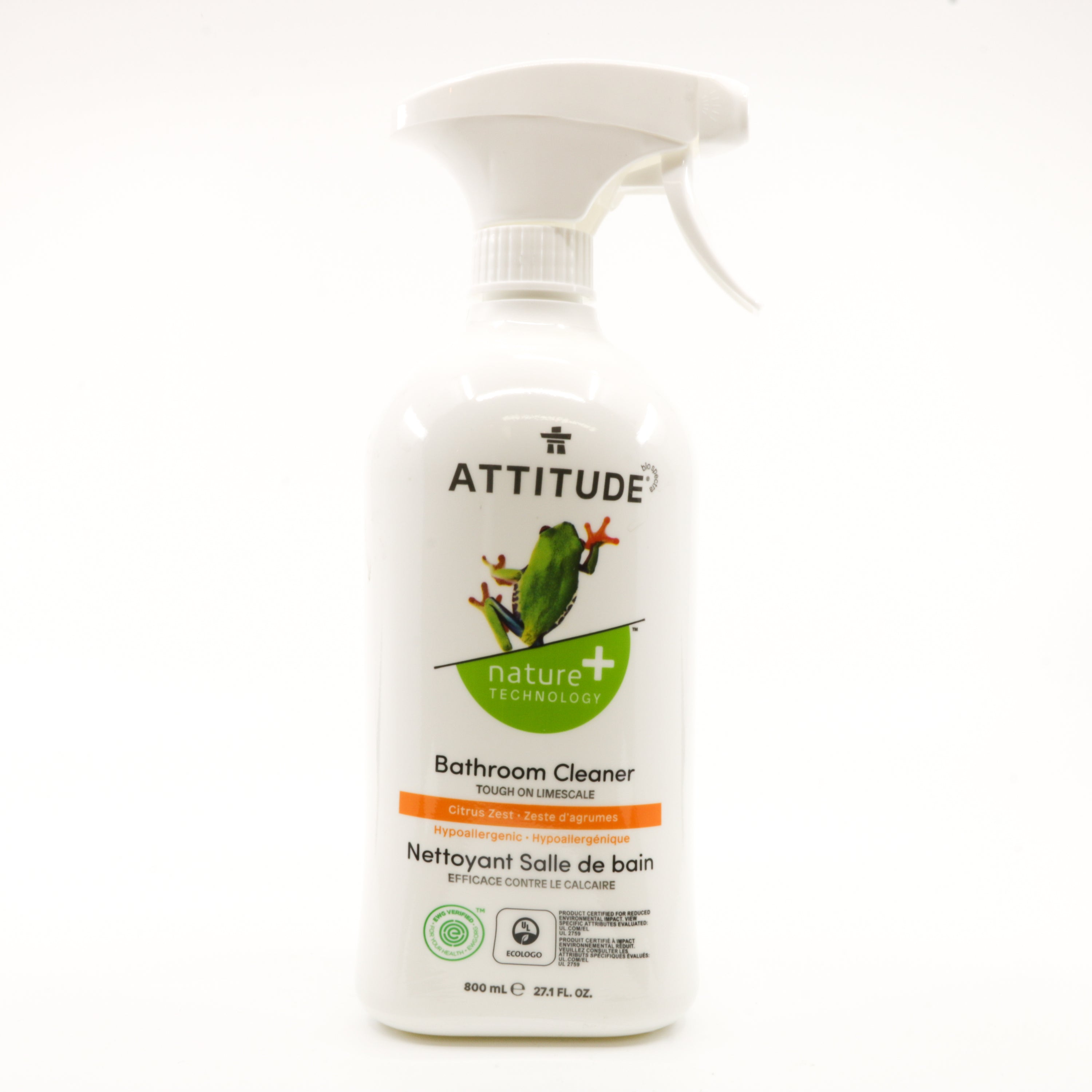 Bathroom Cleaner is tough on limescale and designed to efficiently eliminate soap scum and grime on surfaces like tiles, shower curtains, countertops and toilet bowls with a natural citrus zest fragrance, that will leave your entire bathroom will smell fresh and clean!
Description
Ingredients
Suggested Use
The Bathroom Cleaner is an effective natural formula, featuring cleansing and antibacterial ingredients like saponin, a powerful natural cleansing agent and surfactants made from plant-derived glucose and fatty alcohols and green tea extract, will keep your washroom looking spotless.
Made with natural fragrance: fresh and clean citrus aroma
Suitable for sensitive skin: dermatologically tested to minimize skin irritation
ECOLOGO® Certified: sustainable and biodegradable surface cleaner
PETA Certified: vegan and cruelty-free
27 fl oz
Aqua / water, citric acid, propanediol, xanthan gum, saponins, terpineol (citrus), decanal (citrus), allyl heptanoate (sweet fruit), <5% non-ionic surfactants / agents de surface non ioniques (caprylyl glucoside, myristyl glucoside)
Spray and rinse.

Specifically designed to eliminate soap scum and grime from ceramic tiles, bathtubs, vinyl curtains, shower doors and toilet bowls.

For optimal effectiveness, let stand 5 to 10 minutes. It is advisable to test in an inconspicuous area.

Can be sprayed directly on tile joints and bath tub rims, and scrubbed to remove any tough accumulations of soap scum, grime, mould and mildew.