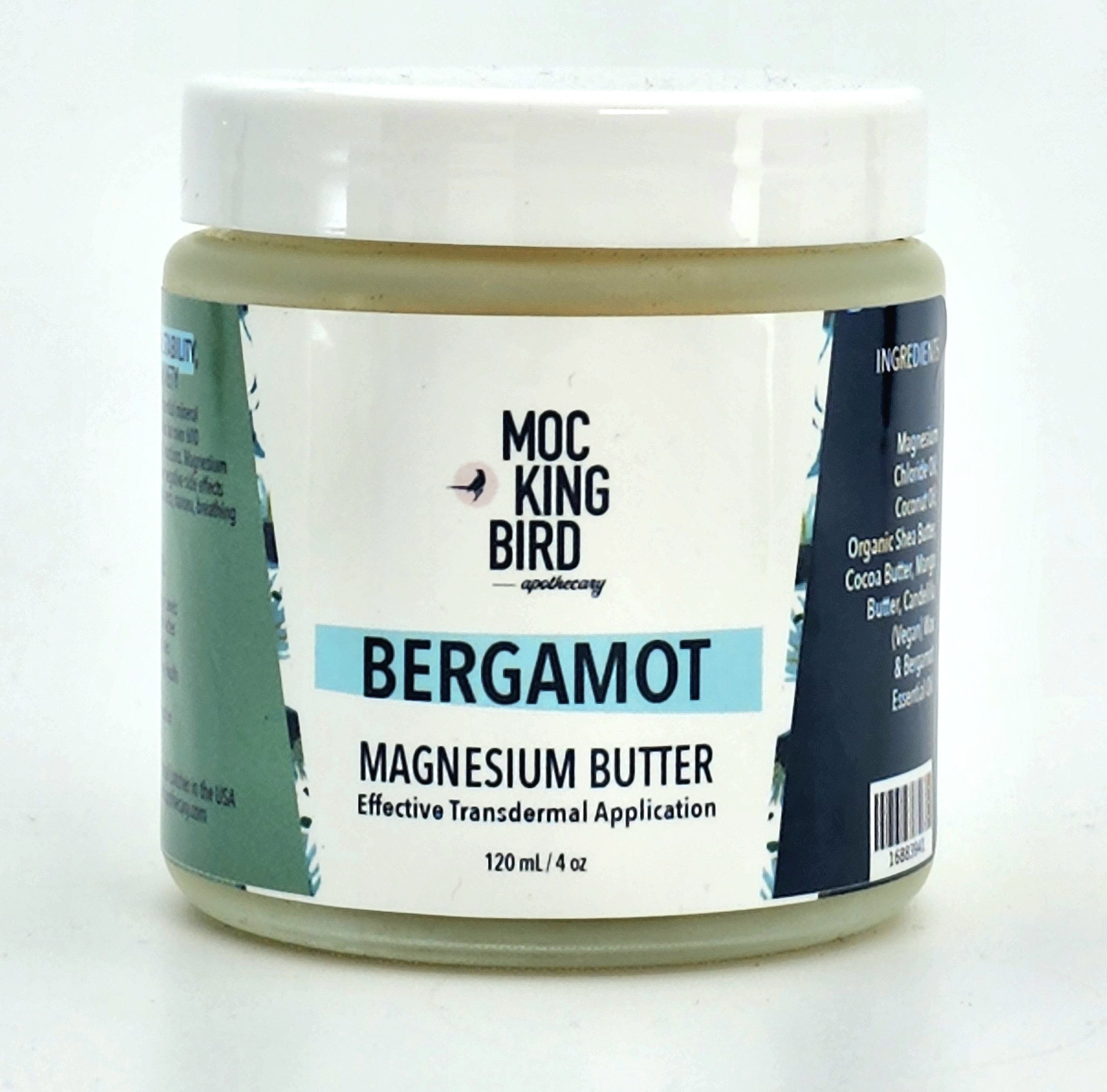 Bergamot Magnesium Butter
The Bergamot Magnesium Butter provides effective absorption of the essential mineral magnesium through easy transdermal application while the pure Bergamot essential oil is beneficial for those who have symptoms associated with stress, anxiety & depression.
Description
Ingredients
Suggested Use
Magnesium is an essential mineral required in our bodies for over 600 enzymatic chemical reactions. Magnesium deficiency can have negative side effects such as muscle weakness, nausea, breathing problems, depression among other ailments.
Magnesium is essential for:
Increase energy levels, reduce muscle aches, prevent migraines, maintain nerve health, calm anxiety and much more.
Promote relaxation and sound sleep, relieve tension
Antibacterial properties relieve eczema, acne & speed up wound healing.
4 oz glass jar
Organic Magnesium Chloride Oil, Organic Coconut Oil, Organic Shea Butter, Organic Cocoa Butter, Organic Mango Butter, Organic Candelilla Wax and Pure Bergamot Essential Oil.
Apply 1-2 times daily at the bottom of feet for maintenance and well-being. May be applied at point of pain and for aches and pains as needed.

Do not apply near eyes, on open wounds or on sunburned skin. Wash off immediately if irritation occurs.
Bergamot Magnesium Butter