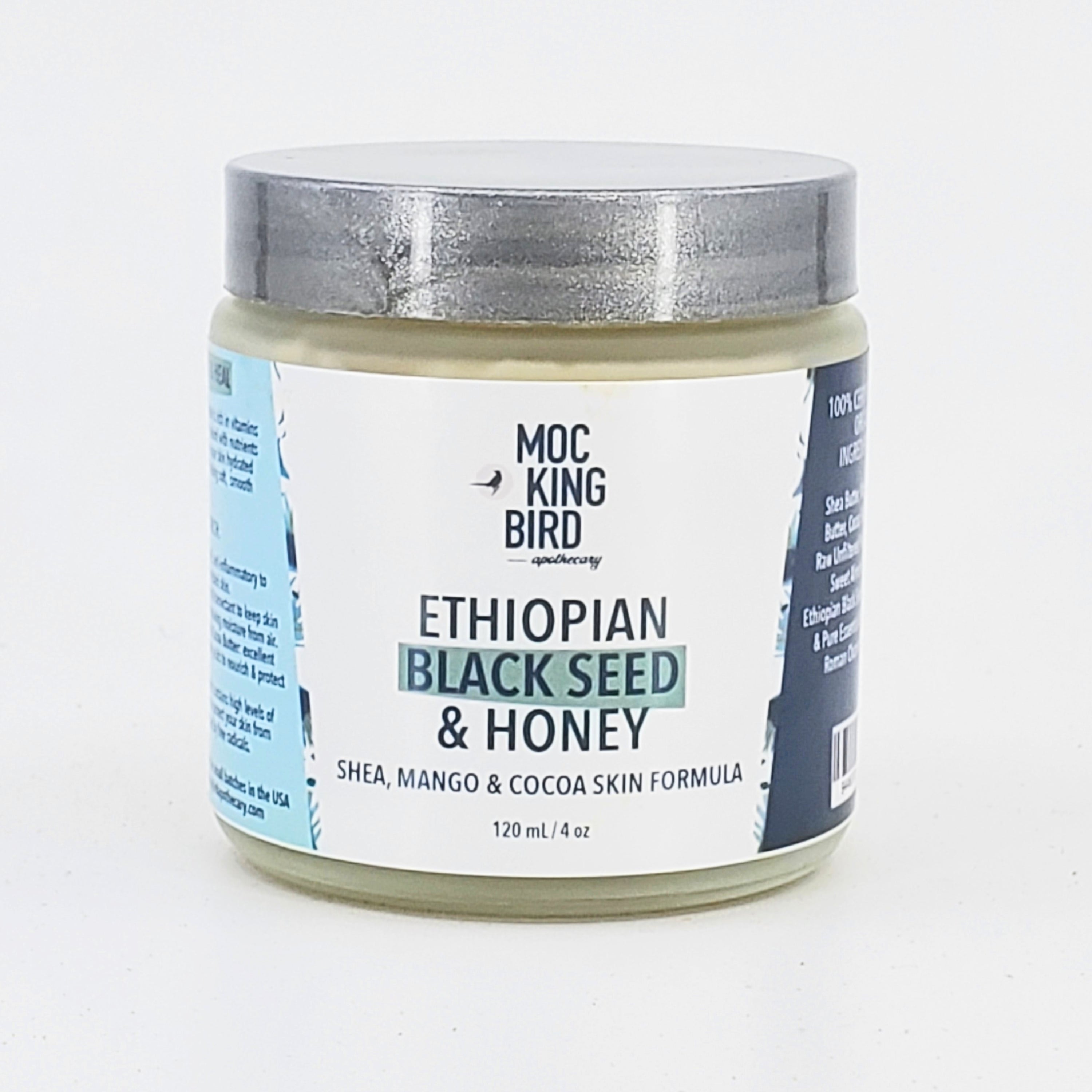 Black Seed & Honey Skin Formula
The Black Seed & Honey Skin Formula will nurse skin to good health. Whether its rough patches, an area with a skin issue, or simply dry skin, protect and soothe it with this super natural skin care combination.
Description
Ingredients
Suggested Use
This body butter is rich in vitamins A, C & E and packed with nutrients that will keep your skin hydrated and leave it feeling soft, smooth and healthy. It utilizes nature's most potent ingredients to soothe and protect skin. 

Use on difficult skin areas to protect and soothe skin all day long.
4 oz
Organic Shea Butter, Organic Mango Butter, Organic Cocoa Butter, Raw Unfiltered Honey, Sweet Almond Oil, Ethiopian Black Seed Oil and Pure Essential Oil of Roman Chamomile
Apply daily and as needed to problem skin areas.
Black Seed & Honey Skin Formula
Phenomenal hydrating product
This body butter has solved my husband's extremely dry & cracked feet problem within about a week & a half. It's been an amazing product for him & I've started using it as part of my daily routine on harder to hydrate places (elbows, feet, knees, etc.) & when I have itchy or dry skin areas. It's a drastic difference that we've seen & I highly recommend to everyone!