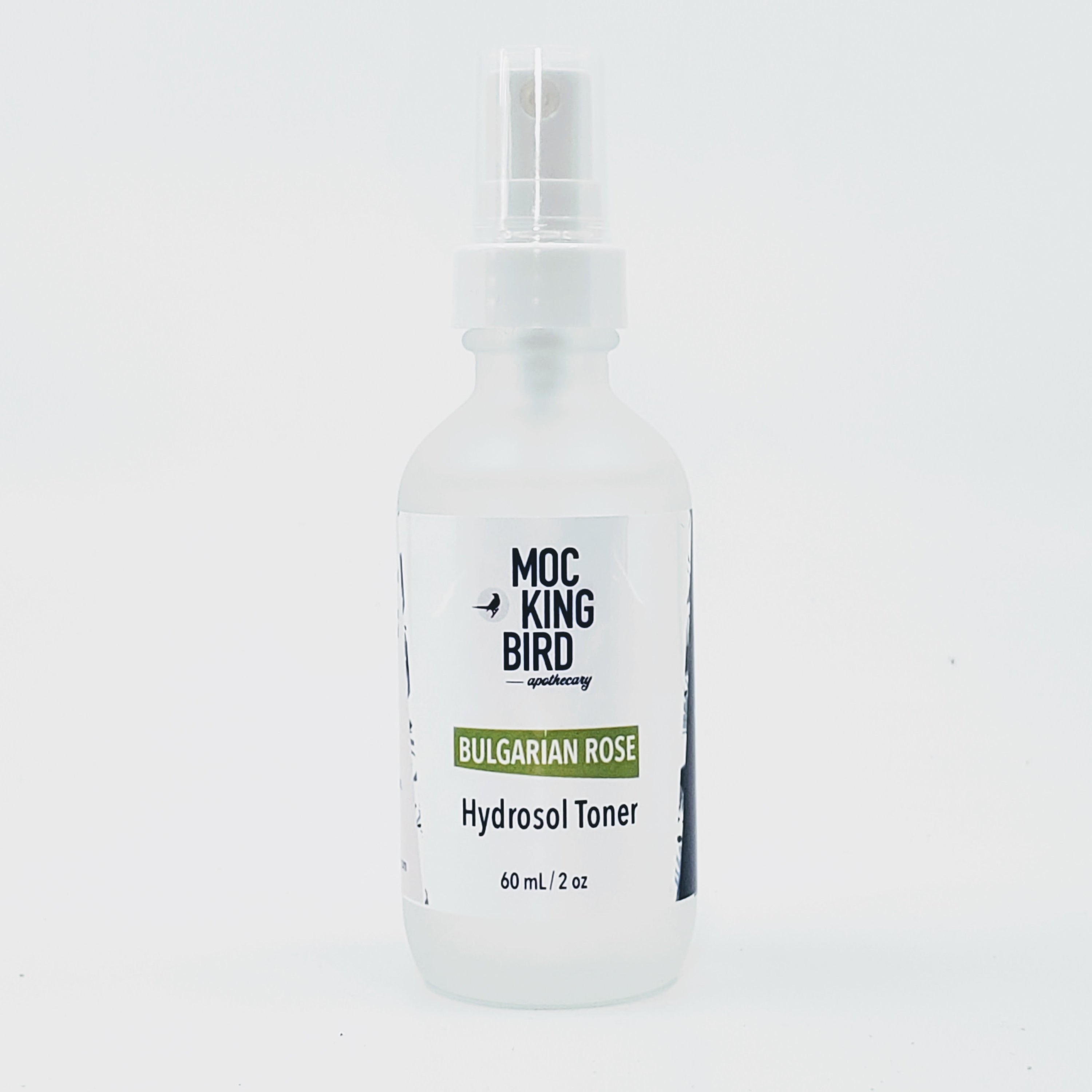 Bulgarian Rose Hydrosol Toner with Aloe
This Bulgarian Rose Hydrosol Toner with Aloe will help maintain pH balance, stimulate skin regeneration & help minimize pores and reduce fine lines. It will soothe and calm sensitive, irritated skin due to its hydrating, anti-inflammatory, cooling and soothing properties and will calm the effects of acne and sunburns.
Description
Ingredients
Suggested Use
Originating in Bulgaria, our Rose Hydrosol is a steam distillation of Bulgarian Rosa Damascena from petals using fresh plant material that allows capture of all the volatiles and the cellular water from the live plant, imbued with nutrient rich minerals, fatty acids and important aromatic & therapeutic molecules.
It is gentle and light while maintaining the fresh, sweet, light, floral aroma characteristic to Rose oil. 
4 oz 
Bulgarian Rose Hydrosol, Organic Aloe Vera Gel
To use a natural face toner, first cleanse your skin with a natural cleanser. Next, gently spray the toner to your face. Allow the toner to dry on your skin for a few minutes before applying your moisturizer.
Bulgarian Rose Hydrosol Toner with Aloe