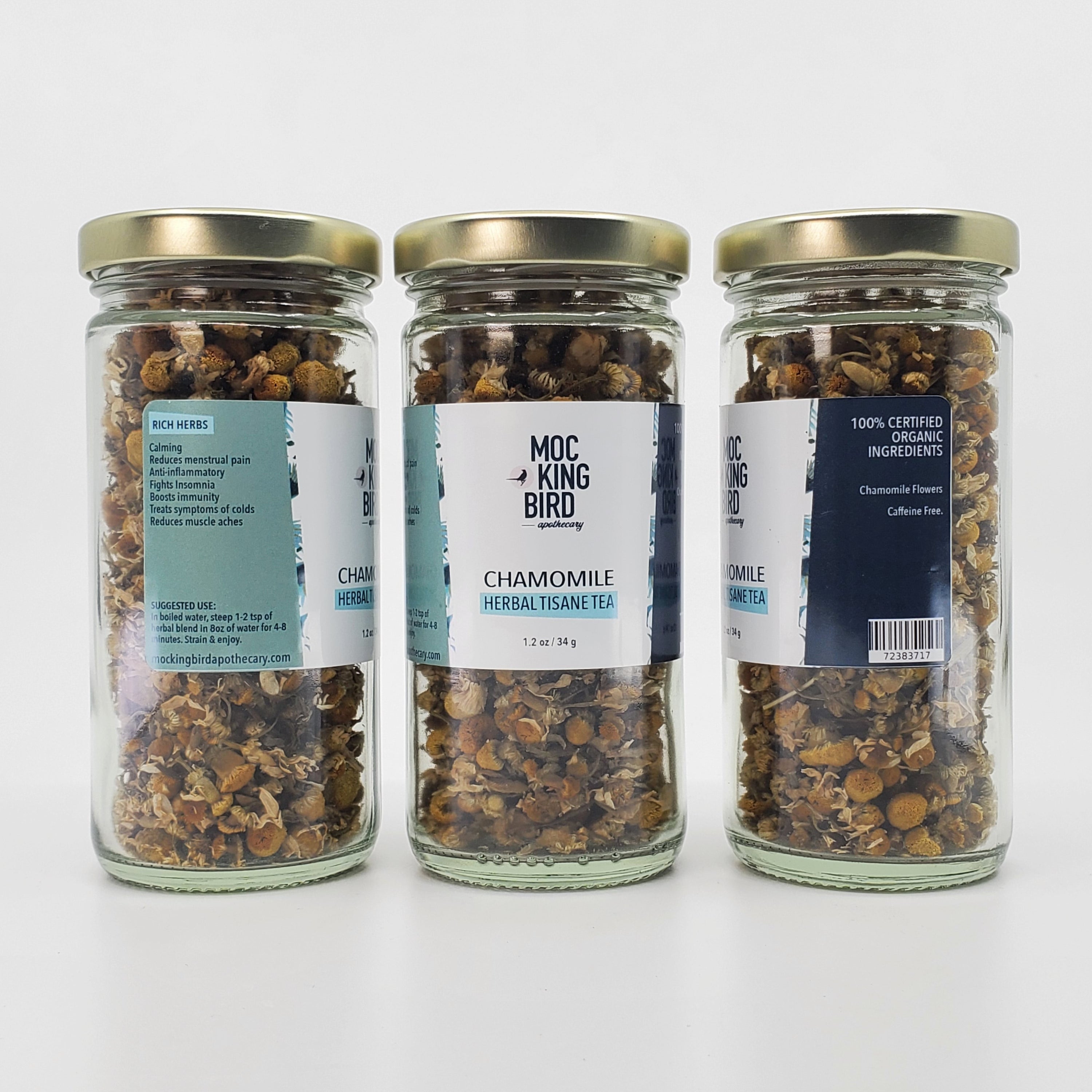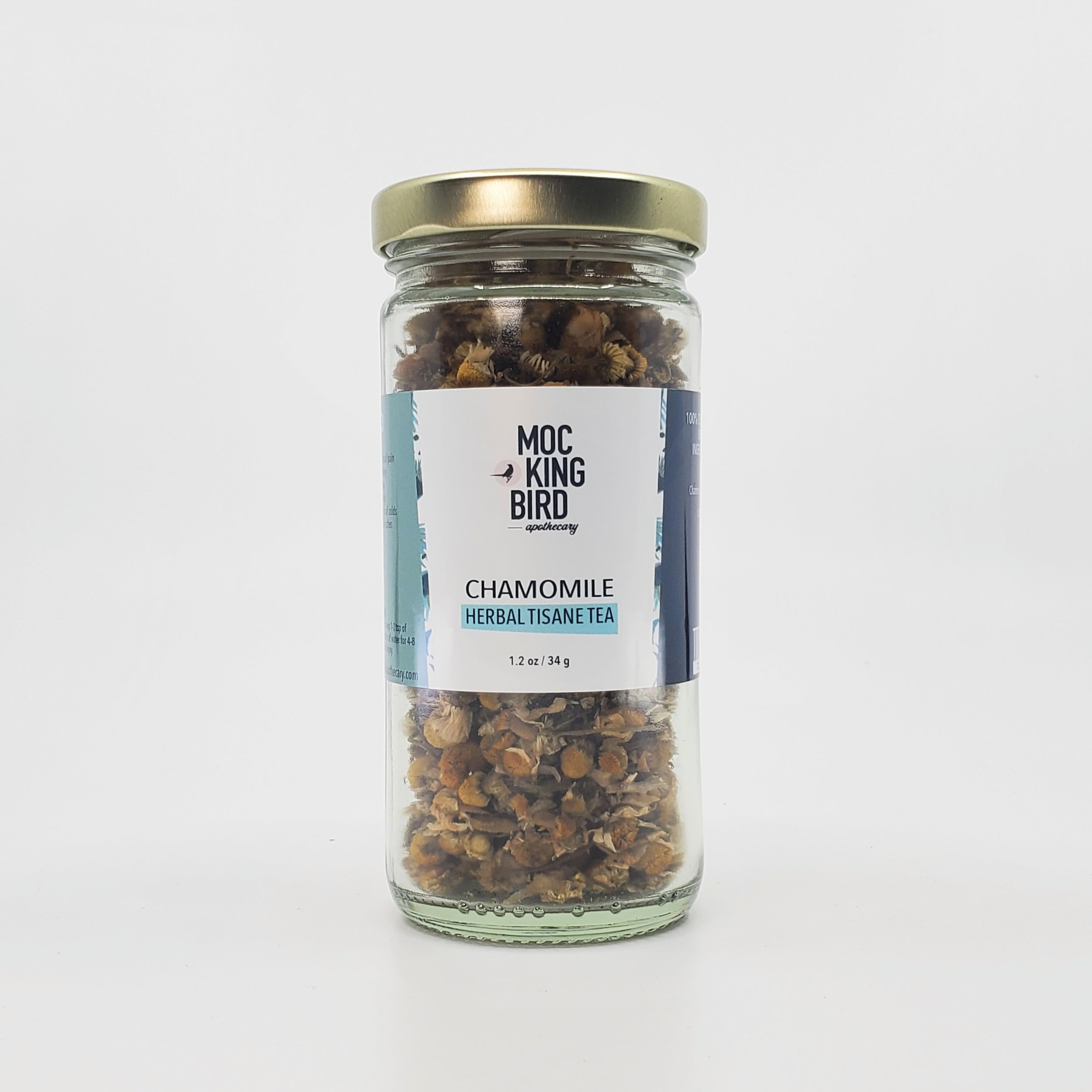 Chamomile Herbal Tisane Tea
Chamomile Herbal Tisane Tea has been long used for ailments of upset stomach to a relaxing tea to be consumed in the evening to help with sleep issues.
Description
Ingredients
Suggested Use
The Chamomile Herbal Tisane Tea is 100% dried chamomile flowers and has been consumed for centuries for its calming effects and to help people wind down and relax before bedtime. Chamomile tea contains compounds that can promote sleepiness and reduce anxiety. Drinking a cup of chamomile tea before bed may help you to fall asleep more easily and sleep more soundly through the night.
Chamomile tea has a number of other potential health benefits, including aiding digestion and helping to relieve anxiety and insomnia. It contains compounds that may help to relax the smooth muscles of the digestive tract, making it a soothing beverage for people with gastrointestinal issues like irritable bowel syndrome (IBS). It may also help to reduce stomach acidity and relieve nausea.
Chamomile has also been shown to possess anti-inflammatory properties, which may help to reduce the swelling and redness associated with acne and may help to speed up the healing of blemishes and scars.

Approx. 40 grams of herbal tea.
Suggested serving size is approx. 1 to 2 tsps. 
Packaged in an 8 oz reusable glass jar.
100% organically grown & processed, tea grade chamomile flowers.

Caffeine Free.
In boiled water, steep 1-2 teaspoons of the herbal tea in 8 ounces of water for 4-8 minutes.

Chamomile tea is generally considered safe to consume, but people with allergies to ragweed may want to avoid it. It is a soothing beverage that can be enjoyed by people of all ages. When brewed properly, chamomile tea has a sweet and slightly fruity flavor.
Chamomile Herbal Tisane Tea