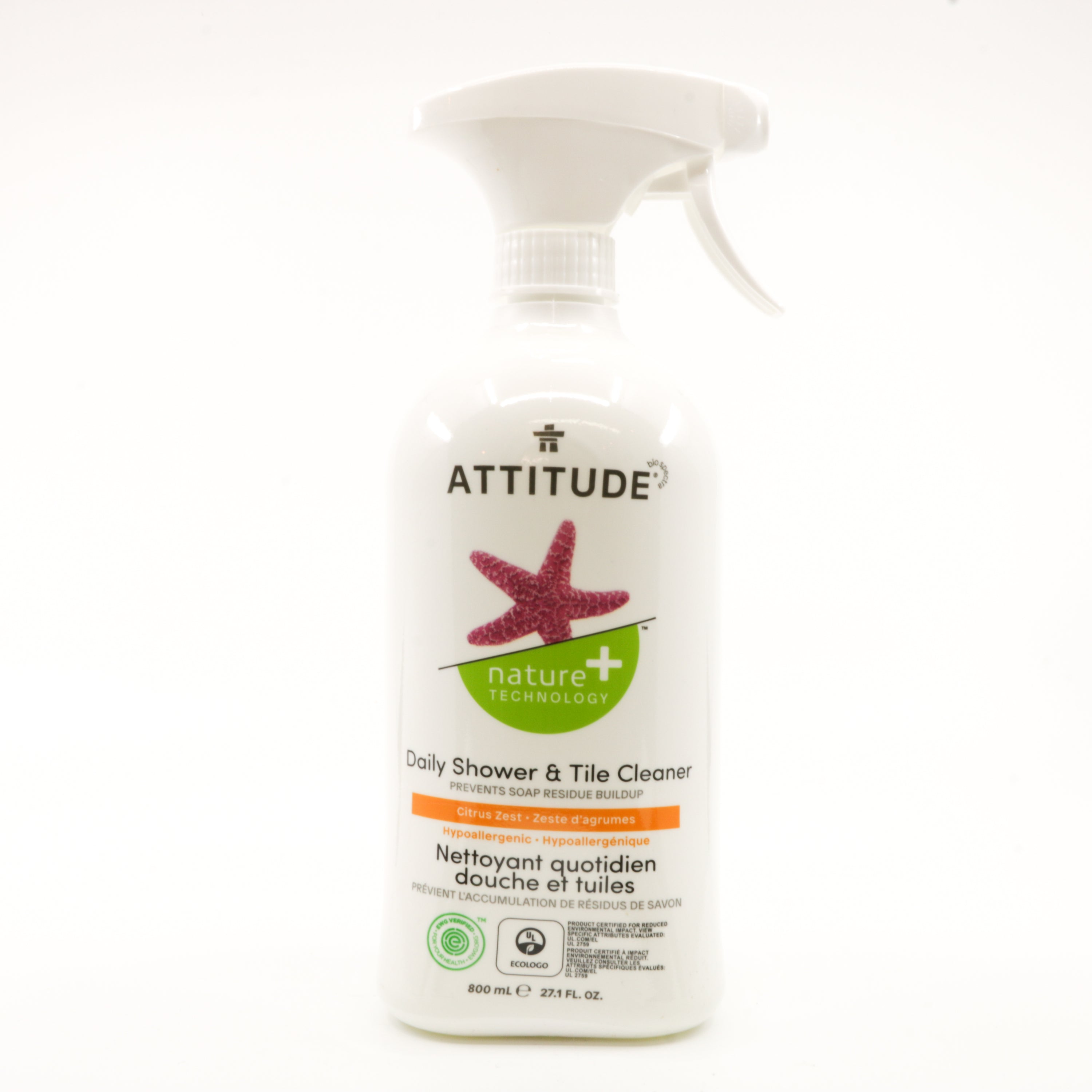 Citrus Zest Shower & Tile Cleaner
The Citrus Zest Daily Shower & Tile Cleaner is both natural and efficient that will leave your bathtub, shower tiles and grout sparkling clean, removing soap scum, mold and mildew.
Description
Ingredients
Suggested Use
The Citrus Zest Daily Shower & Tile Cleaner contains plant- and mineral- based ingredients like saponin, a powerful natural cleansing agent, and surfactants made from plant-derived glucose and fatty alcohols. Plus, the PETA Certified vegan liquid shower and tile cleaner has a natural citrus zest scent, so your bathroom will smell fresh..
Suitable for sensitive skin: dermatologically tested to minimize skin irritation.
ECOLOGO® Certified: sustainable and biodegradable household cleaner
PETA Certified: vegan and cruelty-free.
27 fl oz
Aqua / water / eau, sodium gluconate, propanediol, citric acid, saponins, terpineol (citrus), decanal (citrus), allyl heptanoate (sweet fruit) and 5% non-ionic surfactants / agents de surface non ioniques (caprylyl glucoside, myristyl glucoside).
Spray daily on all wet shower surfaces. Specifically designed to eliminate and prevent soap scum without rinsing, scrubbing or wiping. For a very dirty shower, expect positive results after 3 to 4 weeks or wipe on the first use. Lightly spray after each shower to prevent soap scum accumulation and remove excess with a squeegee.
Citrus Zest Shower & Tile Cleaner