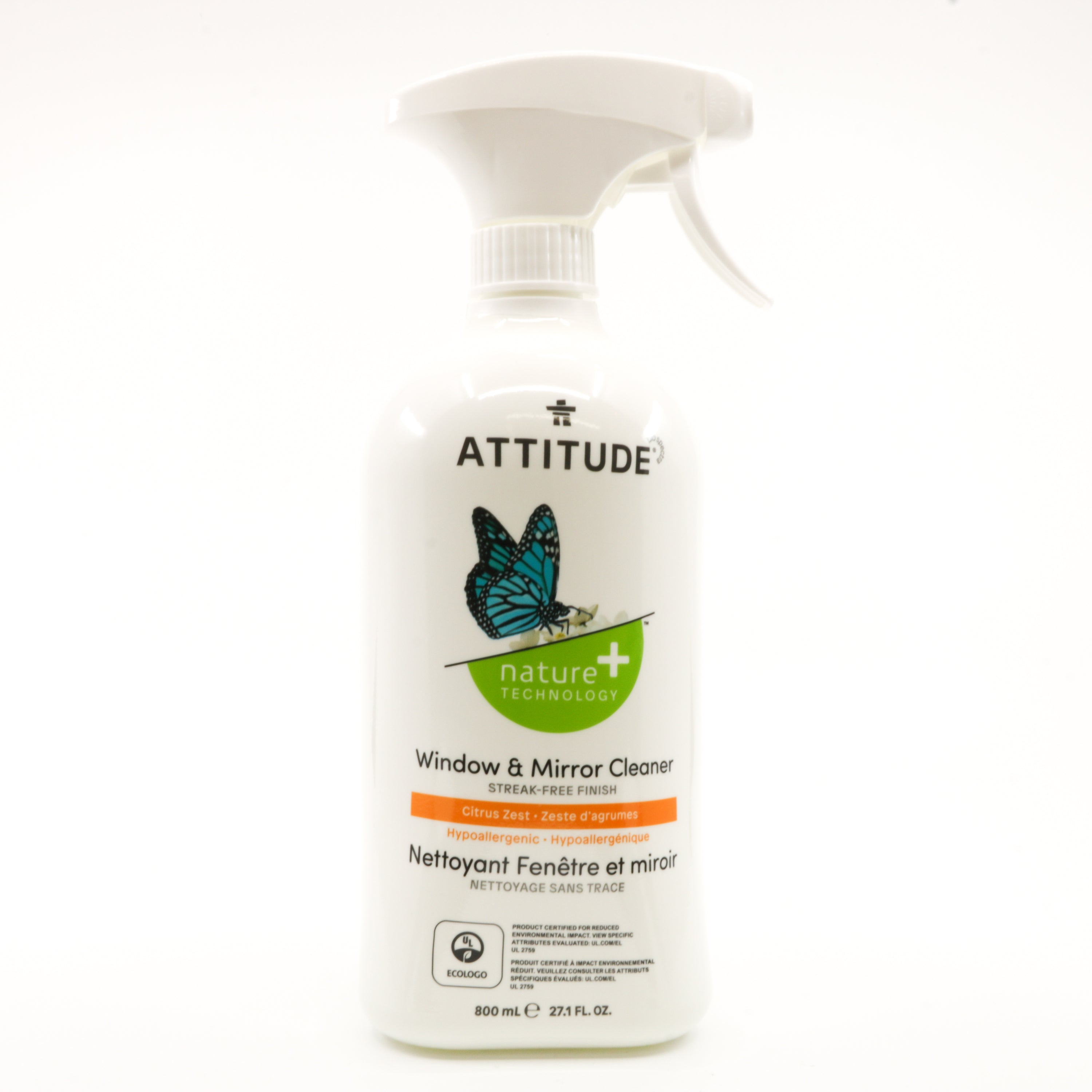 Citrus Zest Window & Mirror Cleaner
The Window & Mirror Cleaner is the natural and efficient cleaner that will leave windows, glass and mirrors with a streak-free shiny clean.
Description
Ingredients
Suggested Use
The Window & Mirror Cleaner formula contains plant- and mineral- based ingredients like saponin, a powerful natural cleansing agent and surfactants made from plant-derived glucose and fatty alcohols. 
Made with natural fragrance that is fresh and clean citrus zest aroma
Suitable for sensitive skin: dermatologically tested to minimize skin irritation.
ECOLOGO® Certified: sustainable and biodegradable surface cleaner.
PETA Certified: vegan and cruelty-free
27 fl oz
Aqua / water / eau, acetic acid, saponins, terpineol (citrus), decanal (citrus), allyl heptanoate (sweet fruit), 5% non-ionic surfactants / agents de surface non ioniques (caprylyl glucoside, myristyl glucoside).
Simply spray and wipe with a towel.
Citrus Zest Window & Mirror Cleaner