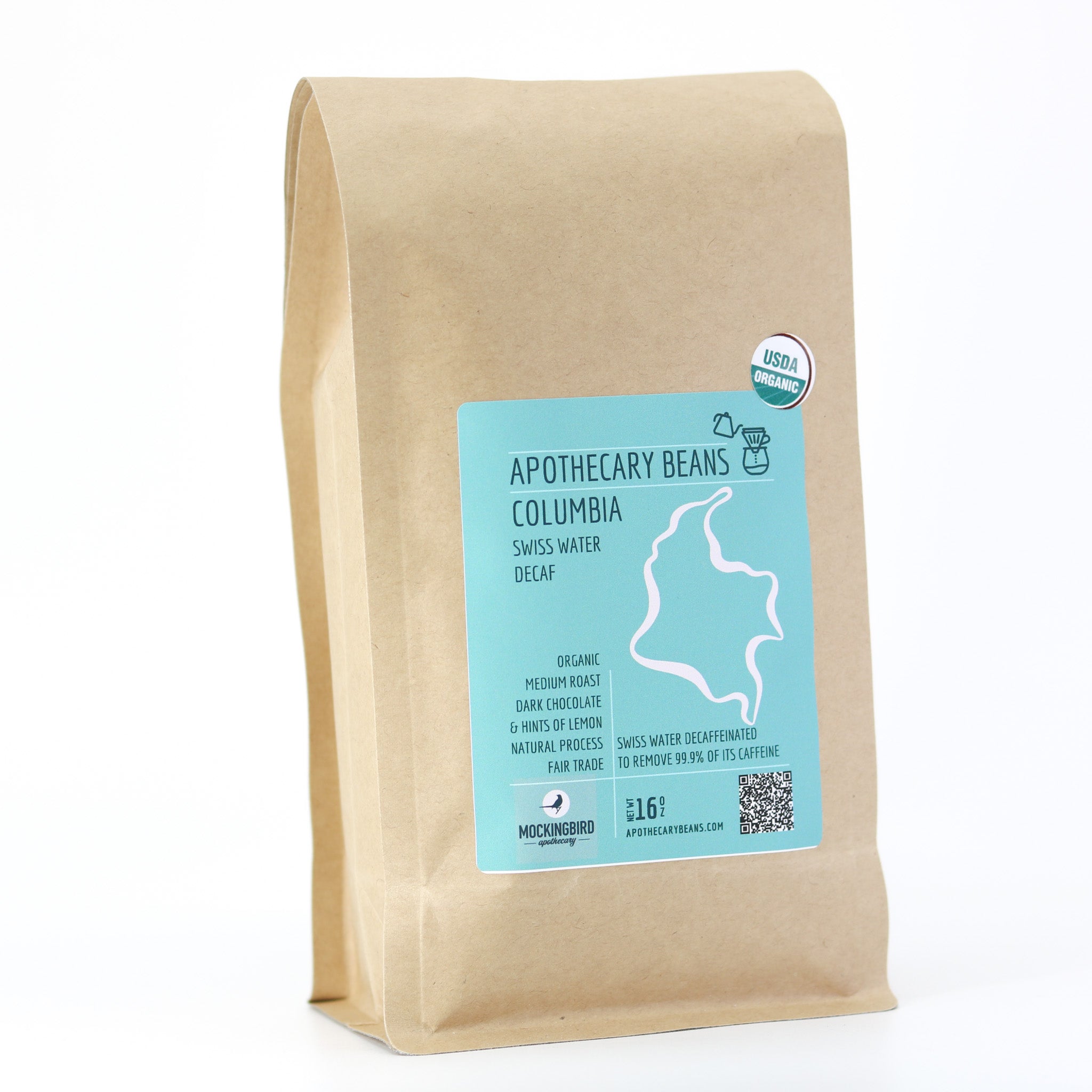 Colombian | Swiss Water Process Decaffeinated
Tasting notes: Sweet, honey, walnuts, full bodied 
Roast: Medium Dark roast
Swiss Water Decaffeination:  method to remove 99.9% of its caffeine
With coffee produced year round, Colombia is certainly unique due to the variety of the geography, altitudes, and microclimates.
Colombia is one of the world's top coffee producing countries, with over 300 thousand farmers and producers contributing to an annual industry worth $600 million dollars. With such variety in geography (22 different regions), altitude range(from sea level up mountainsides) as well microclimates that support diverse plant life - Colombia offers something special for every palate!

We selected lots from some of the most celebrated regions—Antioquia, Cauca and Huila that use Swiss Water Process to decaffeinate their coffees without using any chemicals or electric machines. 
The Swiss Water Process begins with green coffee beans which have been soaked in water until all that belongs there—caffeine and flavor compounds alike -are extracted; then it filters out just those qualities from what remains after filtering through carbon fibers designed specifically for this task (what they call their "green extract").

The Swiss Water Process is gentle on the beans, leaving them with their natural and rich flavors of Colombia intact and preserved in our coffee.
Colombian | Swiss Water Process Decaffeinated